How to Become a Primavera Project Planner
There are many professionals working in the project management field of different industries. Recently project planning and controlling area became very popular among the employees but the problem is that it takes long years to become a skilled project management professional. Scheduling is a collaborative process that focuses on all details of a project, from its initiation to completion. Scheduling software tools like Microsoft Project and Primavera P6 facilitate planning, managing, and reporting processes within a project. Becoming a Primavera Project Planner (or Primavera Project Scheduler) is not a piece of cake because it requires experience as well as project management knowledge. In this article, we will discuss the key requirements of becoming a Primavera Project Planner.
Becoming a Primavera Project Planner
The number of sophisticated projects is increasing every day in today's economical conditions. Many projects take long years to be completed with a large amount of workforce and budget.
Therefore, budgeting, scheduling, and resource management tasks must be coordinated well by professionals to keep the projects on track. To that end, project managers employ technical and administrative staff with specialized skills and experience.
Most of the project managers started their careers as project planners, schedulers, or project coordinators. Starting in one of these steps is an excellent way to understand the responsibilities and workload of a project manager. However, project planning and scheduling with Primavera P6 software is a career itself today.
Project Planner Salaries
A Project Planner with experience between 2 and 5 years can earn a salary between $70,000 and $80,000 per year according to the Monster's survey. It is possible to earn more as the skills and experience increase. Along with the project experience, bachelor's degrees, especially the bachelor's of science degrees are preferred. If you have no or very limited experience, the starting salary will decrease.
A bachelor's degree, Primavera P6 knowledge, and/or experience is not enough to become a skilled Primavera Project Planner. You need to know project management methodologies along with being familiar with data management. Because the project planner or scheduler manages details and compares planned and actual figures by analyzing thousands of project data.
Note that, planning and scheduling jobs are in high demand all around the world.
Resources for Planning and Scheduling
There are many resources, documents, e-books, and manuals for planning and scheduling available. One of them is The Practice Standard for Scheduling which is a complement to the PMBOK Guide. It is an extensive guide for practitioners which describes the hallmarks of a sound and effective project scheduling methodology, as well as providing quantifiable means for assessing the application of the provisions of this standard to a schedule model.
PMI-Scheduling Professional (PMI-SP)SM Examination Specification is another resource that includes valuable information for project planning and scheduling.
In addition to the above, there are many certifications and training programs for professionals.
How to Become a Primavera Project Planner?
Oracle Primavera P6 is a powerful project scheduling software that offers advanced enterprise project management, product management, and reporting solutions. It is one of the best software like Microsoft Project, used for creating Gantt charts and other supporting graphs and diagrams for visual presentation. One of the main benefits of using project scheduling software is to analyze the critical path easily.
Old-fashioned spreadsheets do not provide enough project information and flexibility. When you change a task duration, other durations should be changed manually. Therefore, it is difficult to perform a schedule delay analysis and what-if analysis while preparing a claim file.
Before learning how to use Primavera P6, you need to know the fundamentals and basic terms of project planning and management. To that end, you can use PMP certification training materials that can provide you enough knowledge.
Steps Required to Become a Primavera Project Scheduler
The first step is to decide to become a Primavera Scheduler or Primavera Project Planner. Then, check your skills and background. Having a bachelor's degree is not mandatory but if you have, you will be preferred by the employers. For some employers, having a few years of experience is enough for the job.
There are lots of training programs as well as online courses. You can attend one of them to gain or upgrade your knowledge. A well-prepared course content must include but not limited to the following;
Project Scheduling Basics and Critical Path Analysis
Creating EPS (Enterprise Project Structure)
Creating WBS (Work Breakdown Structure)
Creating OBS (Organizational Breakdown Structure)
Creating a New Project
Adding Activities and Understanding Activity Types
Assigning Activity Relationships
Creating Calendars (Resource Calendar and Activity Calendar)
Creating and Assigning Activity Codes
Filtering Activities
Creating and Assigning Resources
Resource loading a schedule
Working with Layouts
Understanding Constraints
Adding Unit Prices and Resource Costs
Adding Expense Costs
Cost loading a schedule
Creating and Assigning Baselines
Updating Schedule by inserting Actuals (Actual Units, Actual Costs, Actual Start and Actual Finish)
A project planner is responsible for using CPM software and other tools to create and update schedules. Hence, the processes listed above are performed by project planners throughout their project's life cycle. Another point worth mentioning is that there are many free resources available on the internet. Websites, blogs, and forums provide techniques and tips for the usage of Primavera P6.
Conclusion
One of the most important documents within a project is the project schedule. A project schedule helps to plan and manage a project with thousands of activities, resources, and constraints. For that reason, a scheduler who creates and maintains schedules plays a key role in the success of the project. Organizations must employ project planners and schedulers to become more efficient considering today's competitive market. Once you decide to become a primavera project planner (primavera project scheduler), it will be a good idea to download Primavera P6 Free Trial Version from the Oracle website and start to make practice by using resources available on the internet.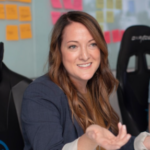 Irma Gilda is chief executive of Sonic Training and Consultancy Co., the training platform offers project planning and scheduling More than 60 k learners have used the platform to attain professional success. Irma is a professional Primavera P6 Trainer.
Tags:
Primavera EPPM
Primavera P6
primavera project planner
primavera project scheduler