The Importance of PMP Certification (Project Management Professional)
If you are working in the field of project management, most probably you know the importance of having PMP certification which is administered by the Project Management Institute (PMI). In the simplest terms, it is a professional certification that validates an individual's both knowledge and experience in the field of project management. The Project Management Professional certification, which is a globally acknowledged credential, creates a common point of view among project management professionals. From this aspect, having PMP certification provides many benefits to professionals such as building a system for project management or opening doors for a better career.
In this article we will give answers to the following questions and list the benefits of PMP certification;
What is the Project Management Institute?
What is the PMP Certification?
Ok, now let's start.
What is the PMI (Project Management Institute)?
The Project Management Institute is a professional association organization which was founded by a group of experts to share information and discuss common project management problems in 1969 in Pennsylvania. Today the PMI serves more than 2.9 million professionals in 208 countries around the world. The PMBOK Guide is one of the most important materials created by the PMI to provide rules and characteristics for project, program and portfolio management. The guideline and standards written in the PMBOK Guide help organizations to achieve professional excellence. The PMBOK Guide describes five process groups and ten knowledge areas for successful project management.
What is the PMP certification?
As mentioned above, the PMP certification is an industry-recognized credential that demonstrates the knowledge and experience of a professional in the field of project management. Today, certified project management professionals are managing projects almost in every country and industry. Professionals aim at improving organizational success by the help of recognized standards, resources and tools of PMI. Your knowledge of the project management process groups and knowledge areas is extensively tested with the help of various question types. According to the PMStudyGuide, there are six types of questions that you will face during the exam;
ITTO (Input, Tools & Techniques, and Output) based questions.
Definition-based questions
Situation-based questions
Formula-based questions
Interpretational questions
Questions related to professional and social responsibility
This exam is conducted by the Project Management Institute.
What are the Benefits of having the PMP Certification ?
Unlike other credentials that focus on a specific geography or skill, the PMP certification is global. So, by getting certified, you can work in any industry and project. The Project Management Professional certification provides many advantages to professionals such as earning high salaries and having better job opportunities.
PMP Certification is Globally Acknowledged
PMP is a globally acknowledged certification that helps you to find a job in any region. Having PMP certification enables professionals to demonstrate their knowledge across the world. There are more than 800.000 PMP certified professionals worldwide.
Salary Increase
PMP certified professionals have the potential of earning % 20 more salaries than their non-certified counterparts according to the researches of PMI's Project Management Salary Survey. It is clear that you will have a chance of earning higher salaries if you get certified.
Better Job Opportunities
The Project Management Professional certification helps professionals to have better job opportunities. This credential validates a professional's education and experience. Therefore, most of the employers prefer PMP certified staff in their field of business. More than 80% of high-performing projects demand PMP certified project managers according to the surveys.
The PMP certification establishes a common language among project managers across the world. International projects and companies prefer PMP certified personnel in order to overcome the most challenging problems while managing projects worldwide.
During a recruitment process, when the recruiters evaluate the applicant's profile, the PMP certification of the applicant engages attention.
Simply put, the PMP Certification lends credibility to your experience, skillset and knowledge base.
Certified Professionals Show Better Performance
Professionals improve their knowledge in order to pass the exam and get certified. And they learn standardized and actionable set of project management practices. As a result, they demonstrate better performance than their non-credentialed counterparts.
Building Self-Confidence
Self-confidence is very important in almost every phase of people's lives, and many people struggle to have it. To become successful is difficult for those who lack self-confidence. The PMP certification furnishes professionals with self-confidence. Because getting a PMP certification requires that professionals meet specific guidelines that measure their experience, education and professional knowledge.
Contacting with Other Professionals
PMP Certified professionals form communities all around the world. They share their experiences, tips, and news related to the latest trends and projects. The PMP Certification gives you an opportunity to network with other professionals in your own business field.
Applicable to Most Industries
There are many PMP certified staff working in various industries such as automotive, construction, health, chemical, manufacturing, software, etc. Because most of the principles you learn and the skills you gain are applicable to many industries.
Summary
People working in the field of project management look for ways to improve their career and earning potential. For project team members, one of the most important steps considered is becoming PMP.
The PMP certification is a career booster and a door opener for professionals. PMP certification accepted as an indication of success and remains the most respected project management certification across the world. Although getting a certification is a costly process, it is a great investment for your future life. Because you will feel secure during economic downturns if you get certified.
In this article, we discuss the benefits and importance of getting PMP certification. If you decide to become a PMP, you can check various courses and programs available. If you want you can add or share anything by using the comments box below.
External References
See Also
Top 7 Tips for PMP Exam Preparation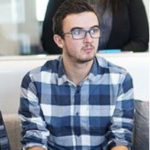 11+ years strategic communications, marketing, and project management experience. I am a trainer at StarWood Training Institute, focusing on online courses for project management professionals.
Tags:
PMI
PMP
PMP certification
Project Management Professional
Project Management Salary Survey
The Importance of PMP Certification
What is the PMI (Project Management Institute) ?
What is the PMP certification