What Kinds of Challenges Do Recruiters Face When Hiring Tech Talents?
In this new era of technology, the recruitment process does not need to be done by references or word-of-mouth. Thus, the tech recruiter needs to face different types of challenges while conducting the process of hiring tech talents. Thus, if you are working in a tech hiring platform, then here are some challenges that you may face during technical recruitment and also the methods to overcome them.
The Challenges of Technical Recruitment
Several types of research have shown that about fifty-three percent of the recruiters face different challenges related to accessing the right skills while going through the process of hiring tech talents.
In many cases, the budget of the recruiter does not fit. Some crucial challenges the recruiter face while conducting technical recruitment are:
1. Accelerated Digitization after Covid
The atmosphere after the occurrences of Covid-19 has increased the demand for tech talents and thus increased the challenges of the tech hiring platform.
Most of the works regarding offices to schools have shifted online, thus increasing the demand for digitization. In the year 2021, many organizations are choosing work-from-home, and many shops are conducting their business online. Moreover, the payment processes are also becoming online.
All of these situations have resulted in the increasing demand for tech experts within every organization. Thus, in this post-covid environment, the demand for tech talents is not only limited within the IT companies, but all other companies need them also.
This shows that the recruiters of the companies need to look for the right talents to meet the goals of the companies. Simultaneously, the recruiters also face the problems of retaining and giving the right training to their existing employees.
2. New Skills are in Demand and There is a sShortage of Tech Talent
The demand for tech talents is increasing with great speed, and thus the work of the tech hiring platform is increasing due to the digitization induced by the pandemic. The increasing digitization means many roles of tech professionals are vacant.
Some of those are Cloud Computing, Data Science, Full Stack Development, Artificial Intelligence, Information Technology, and many more.
Therefore, the industry needs a special workforce that is skilled in one or multiple of these subjects. However, there is a visible shortage of trained people. This has led to the situation of many positions remaining vacant and also created a shortage of skilled persons.
3. Choosing the Right Candidate Versus Filling the Vacancies Faster
Another crucial tech hiring challenge the recruiters usually face is choosing the best candidate while struggling to fill up the vacancies with great speed.
Recruiters who work under this kind of pressure always think if they are choosing the right candidate or not. A bad hire usually hurts the organization much more than a vacant position.
Thus, the bigger the project is, the higher the challenges can be. So, to avoid unwanted situations later, the tech hiring platform and their recruiters must go through the expectations and requirements of the candidates. This can be done by having a candid conversation with the candidate.
Hence, if you are a recruiter of a tech hiring platform and wish to choose the best tech talent for your company, then try to follow the pointers given above.
What Are the Entrepreneurs' Responsibilities When Hiring Tech Talents?
If you are an entrepreneur looking to hire technologists for your business, consult a credible industry source. If your organization relies substantially on technology, consider hiring a technical co-founder or a chief technology officer.
Consider collaborating with others by joining a local co-working space or company incubator, where you may network and access technology tools to aid in your industry education.
What Should Human Resource Professionals and Recruiters Do for Hiring Tech Talents?
If you are a recruiter or human resources professional, the best course of action is to include subject matter experts.
Increased technical resources will aid in the recruitment of technical expertise. Gather your development team in a meeting and discuss strategies to recruit developers like them.
Inquire of team members whether they are aware of any skilled experts in a specific programming language. They may assist you in developing the proper job descriptions and determining which abilities to test.
Attracting the Right Tech Talent During Technical Recruitment:
Once you have a firm grasp on the necessary technical elements, such as technology, platform, languages, and other job-related abilities. Now is the moment to spread the news.
While creating Job Ads and Job Descriptions to attract tech talents, keep in mind that techies aren't just looking for a fat pay scale. When hiring tech talents, they're also looking for other effective attraction magnets such as the opportunity to work on challenging projects, exposure to cutting-edge technologies, improved work-life balance, and company culture.
Create an effective job description. A well-written job description attracts not only candidates, but the appropriate ones. Ensure that these are included in your job description.
1. Appropriate Job Title:
Select an appropriate job title that accurately describes the employee's responsibilities. Having the improper job title may cause considerable worry for both parties when hiring tech talents.
2. Include Only What is Necessary and Anticipated:
What are you looking for? Avoid irrelevant details such as who reports to whom or irrelevant administrative regulations.
3. Discuss the Specific Position:
Include a link that allows applicants to learn more about the employment role. This provides candidates with insight into what they may expect if hired.
4. Share Your Narrative:
Facebook has a film on their career website that explains their culture and what it's like to work there. This is an effective method of communicating your company's aims, vision, and culture. This will assist in attracting candidates who share common interests.
5. Perks and Side Benefits:
Mention the benefits and perks offered by your company. Consider what developers desire from a firm and deliver it.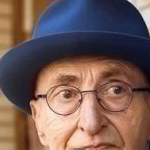 Irwin Michael Reston is an expert who has more than 30 years of experience in optimizing businesses, inspiring individuals and improving human resources departments. He established the BlueLight Consulting Limited to provide learning and training service worldwide.
Tags:
finding tech talents
hiring tech talents
how hire tech talent
how to do technical recruitment
what are the tech hiring platforms