How to Build a Thriving Career in Supply Chain Management
Supply chains exist around the world, and they are one of the most important systems in our modern-day society. It is what brings food, materials, and products to the doors of citizens around the world, and it is in dire need of an overhaul. Not only do supply chains need to be vetted further at every level to improve environmental and social conditions. But they also need to be reimagined to avoid disruptions like we saw during the pandemic. Being a supply chain specialist is a lucrative role with a lot of different ways that you can approach it in a supply chain career. Every professional works and exists as part of the supply chain, and being able to manage it and see it from a top-down viewpoint will give you the ability to improve business and industries as a whole career in supply chain management. So, how to build supply chain career?
You can specialize in your key interests as well. Those interested in fashion can focus on fashion's massive supply chain. Those interested in food – same thing. You can specialize in fair trade practices, in optimization, and so much more.
With the world operating on various supply chains, you can really customize your role and enjoy a thriving career because of it. It may not sound like the most glamorous of jobs, but it is one that is surprisingly exciting and requires logistical and creative problem-solving.
Working in the supply chain is a stable position, but with this guide, you'll learn how to find that perfect role for you so that you can build a thriving career in supply chain management.
Why Work in a Career in Supply Chain Management?
Working in supply chain management means problem-solving, the right deadlines, and a lot of moving parts. It can be a great challenge for some, as it not only is a unique job with various real-world conditions affecting the supply chain, but you can easily focus on the industry or organization that you are most passionate about.Over 57% of companies believe that improved supply chain management gives them an edge over the competition. Add in the challenges brought on by the pandemic, and there are many businesses, big and small, that need a better approach to their supply chain.
Every company has a supply chain, every company needs supply chain management. Whether you work directly or as a consultant, there are numerous excellent supply chain opportunities.
Great Pay Opportunities
In the United States, the median salary for a supply chain manager is $112,556, with the lowest 10 % earning $86,512 and the highest-earning $145,881 per year. The higher pay options will depend on the scope of your managerial role and also where you are located, with larger cities paying supply chain managers more than the average.
There are many roles that are similar to and fall under the purview of supply chain management. The most prominent is, of course, that of a supply chain manager. Roles underneath this one include central supply manager, order fulfillment, manager, supply chain analyst, and more. When you consider that in the United States alone, 37% of all jobs are within the supply chain, an estimated 44 million people, you start to understand the scope and variety of jobs available.
Working your way up in this job role will mean putting yourself in increasingly larger and more prominent roles. Being able to delegate, plan, and revolutionize supply chains as necessary is a very important skill and one that can and will fetch you a high salary.
What's more, when you work in supply chain management as opposed to the supply chain itself, you immediately work to future-proof your career. With larger levels of production and the increased challenges of pandemic disruptions and environmental concerns, being able to improve and manage a large supply chain, or at least work to improve it from a planning point of view, is something that businesses around the world will be begging you for.
It is the single most important industry because it is a part of every industry. Every single business has a supply chain, and being able to optimize it would be your job as a supply chain manager.
Understand Career in Supply Chain
Every business has its own supply chain. Every industry has its own supply chain. Legal regulations and international boards are going to further change the structure of the supply chain and how it inherently works. Understanding the various supply chains and, more importantly, what type you are most interested in is a great place to get started with your career.
You don't need to be passionate about the types of supply chains but rather the industries they serve. Do you have a passion for food? Technology? Cars? Knowing what industry is most exciting for you is a great place to start. From there, just learning more about the supply chains that make all that magic happen is a great place to start.
Understand Your Passion and Strengths
There are many, many jobs that work along the supply chain. You can work in one of those positions or in supply chain management overall. In fact, you can even work in consulting. Advising on how to improve a product's life cycle or how to make the production of a product more sustainable are also working to improve a supply chain and falls under the purview of supply chain management.
With so many ways that you can directly improve products, businesses, and supply chains, there is absolutely going to be a role that allows you to focus on your passions and on your strengths.
The Four Main Areas of Career in Supply Chain Management
Regardless of the industry, there are four main areas of supply chain management to choose from.
1.    Supply Chain Planning
This is the most theoretical aspect of any supply chain. You may work within a company or as a consultant. Your goal is to create and plan the full supply chain, or alternatively, to rework it to be more stable, more sustainable, or all of the above. Many sustainability advisors either focus on this or at least touch on it within their job roles. As a greener, more socially responsible supply chain is one of the biggest challenges for addressing environmental concerns.
This aspect of supply chain management is going to appeal to most, as it allows you to find solutions and create unique approaches to the goals and challenges faced by an industry or company.
2.    Operations/Production Management
Operations and production management covers manufacturing and service industries specifically. And also requires advanced planning and management to ensure that sourcing, materials management, operations planning, distribution, logistics, retail, forecasting, order fulfillment, and more are all considered when designing and managing a supply chain.
3.    Logistics/Distribution Management
Logistics and distribution management focuses on the agents and entities that move materials from their origin all the way to the consumer. These managers make the entire show happen and are the ones that will be most interested in how to avoid disruptions caused by another lockdown or pandemic.
4.    Procurement/Supply Management
Procurement and supply management is another in-house role that contains six fundamental parts. As a manager here, you will need to identify customer needs, look outside your market for new options and ideas, prioritize and grow relationships with suppliers, collect data and analyze it, and the third is to communicate and negotiate with suppliers and shareholders. Essentially, you are the buyer that organizes for the materials, products, and services that a company needs to run.
Getting Started with Your Career
There are many, many ways to get started with your career in supply chain management. You can work in it either in the production and manufacturing stages, as an engineer, or even as a delivery person. Working your way up can help you learn more about yourself and how you want to
Apprenticeships
One of the best ways to get started in supply chain management is with an apprenticeship. Apprenticeships are different than internships. As an apprentice, you work closely with an expert and learn on the job. Typically apprenticeships are paid positions, which allow you to work and learn and, when the apprenticeship is over, get started in a new career.
Internships
Internships are another great way to get started with your career. You will want to start networking as early as you can. Connect with professionals online, read and learn using free resources online, attend events and talks, and try to be communicative and active when you meet or connect with these professionals online. This is the best way to get opportunities not available to the general public.
This can be just the tool that you need in order to help you get your first internship, and then as many as it takes for you to start getting job offers instead of internship offers.
Degrees
There are degrees that you can complete that will prepare you for very specific supply chain roles. One of the more common ones is in Fashion buying and supply chain management. The sheer size of fashion means that there are full degrees to take that will allow you to learn the logistics and how to leverage opportunities.
There are similar buying degrees that will help teach you how to buy better and how to build working relationships that will become essential when it comes to working in the real world. As there are also apprenticeships and internships, however, these undergraduate degrees are not always essential. You may find it better to start your career elsewhere instead. And then transition into supply chain management. So that you can bring a unique approach to the table and stand out as a candidate.
Build a Thriving Career in Supply Chain Management
This is great news for many looking to build a thriving career in supply chain management. Since it means that you don't need to have a specific undergraduate degree to get started. Most teenagers don't have dreams of working in supply chain management. Instead, this role becomes increasingly appealing the longer you work and deal with these issues first-hand.
Where a degree will come in handy when you want to graduate from working along the supply chain. There is a very useful very effective masters in supply chain management online. This degree allows you to achieve two levels of the Supply Chain Management Certification (Level I and II). While also giving you the opportunity to customize it even further with global leadership, healthcare management, or operations management. The right certification for you will depend on the job or industry that you want.
These master's allow you to approach supply chain management from a variety of backgrounds. If you were a mechanical engineer working for an automotive company, for example, and want to become a district manager or other high-level executive, specializing in supply chain management can make you the perfect fit for the job.
How You Can Use Your Expertise for Career in Supply Chain?
When it comes to the top-tier job opportunities for those who specialize in supply chain management, know there are one of two options. You can either work to manage a global supply network for a company. Or you can work to start a business of your own.
The good news is that you can do both. You can work for years as a manager in various positions and industries until you are ready to get started with your own company. You can either open a consultancy and help businesses all around the country. And even the world improve their own supply chains using tried and tested methods. Or you can use that skill set to create a winning supply chain for your own business. There are so many ways that you can take your career when you have the knowledge and experience. From starting your own business to being selective with which businesses and organizations that you work for, the sky is the limit. And each day will be different. Supply chain management means choice. Hence it means a great wage, and it means making a difference.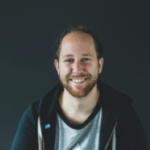 Dan Sanderton has 19 years of experience in the publishing world as an editor and writer, including his former role as marketing director of ProjectHills Consultancy, and now as Content Developer for PMI.
Tags:
career in suplly chain management
make a career in supply chain
supply chain career