What are Microsoft Excel add-ins? A Microsoft Excel add-ins is a software tool that is embedded into Excel. Some add-ins are part of the software, while others are available as a separate download from vendors. Add-ins are tools used to extend the power of Microsoft's spreadsheet application. Add-ins can add additional capabilities to Excel, such as graphing capabilities; in fact, Excel has even been used as a medium for ontology learning.
The Office is the most popular office suite in the world, it's not for nothing that millions of people use it and doesn't stop growing. Several applications are part of this package, among which we find Excel. It is a program for making spreadsheets and working mainly with numerical data. It has a lot of built-in functions, but we can improve Excel with add-ons.
Suppose we initially found a UI of thousands of cells. These allow us to work with numerical values and formulas that we apply according to the needs of each case.
Excel add-ins: A definition
Addins are extensions for Excel that add additional functionality. They are typically packaged as a . xla file that is saved in the addins folder in your current Excel project. Add-ins to Excel can range from automatic reminders and shortcuts that you can use without remembering how to use them to complete feature add-ins that allow you to make new things happen in Excel.
Use this add-in for Microsoft Excel to access additional commands and features. It does not provide add-ins immediately by default, so you must first install and activate these add-ons (in some cases) to use them.
Excel functions that make it easy to work with numeric data
As we mentioned, this powerful program is used in professional, domestic, or related environments. education. Most of you are likely to know that this software solution focuses on working with numerical data. formulas. Thus, for all this, we find a series of sheets with many cells. We can enter the data and numbers we will use to achieve a goal in these cells.
At the same time, we have access to many formulas and functions that will greatly facilitate our work. Although the UI may initially seem a bit confusing, it is very functional. This is because its cell-based design allows us to handle numbers, formulas, and results much more effectively. In addition, these elements we mentioned are fully customizable in appearance and content. This allows us to adapt them to work with other data types and items.
Interphase Excel
In the Insert menu, we find all the additional objects and functions we can use here. In short, one of the best solutions if what we need is an account management program is Microsoft excel. And here we find a very useful application, largely thanks to its numerous functions.
How to access Excel add-ins
Also, if we wish or need it, we can use other elements responsible for increasing the functionality of the number application. This is exactly the situation we will discuss along these same lines. Specifically, we are referring to an item type that can be very useful. It is worth noting that those who use the program heavily will sometimes need some functionality that is a little more specific.
Therefore, there is nothing better for this than the plug-ins we can use at Microsoft. Excel. For those who don't know what we mean, these are the program that provides us with additional functionality. We just have to go to the Insert menu and view the list.
Excel add-ins: Overview
Excel add-ins are a Microsoft Excel feature built into the application. They are enhancements that can be added to the software to make it easier to use, and the excel acronym stands for "Add-in". These add-ins increase the software's functionality and are commonly used for specific needs. With the increase in modern technology, you have many add-ins, such as automation add-ins and marketing add-ins.
What are the most popular Microsoft Excel add-ins?
Addins are add-ons available for Microsoft Excel, ranging from tools for monetary calculations or graphing capabilities to tools for transforming data and helping you take on new tasks easily. Add-ins are closed (locked) programs that give Excel a specific function. You can't use add-ins with other formulas. Some people add Excel adding to their to-do list or use them to update a spreadsheet in a flash.
When you purchase addins, it is important to understand that you cannot copy and paste formulas. In other words, if you have an Excel formula such as A1 + B2 and copy and paste it, you will get an error. The right way to use add-ins is by entering the add-in command, which opens a program on the computer that executes the program you want to use.
Where can you find out more information about the Microsoft Excel add-ins?
Excel adds can boost your productivity and help you make your day more tedious. Some add-ins will organize your information and help you make more effective spreadsheets. Some add-ins will analyze your data and allow you to make more effective decisions. Everyone has a different way of overcoming their daily struggle, so some add-ins do something specific to you.
The benefits of Microsoft Excel add-ins
Add-ins are programs, or plugins, which can be downloaded and customized to be used within Microsoft Excel. These third-party programs can provide digital help, additional features, assistance with data analysis, and a range of other beneficial functions to the user. These add-ins can be found on the internet via Microsoft or in apps for sale in the Microsoft Store.
How to install the Microsoft Excel add-ins
Microsoft Excel add-ins are small pieces of software that run in the background of Microsoft Excel files. With add-ins, users can open files more quickly, add more functionality to their work, and even improve their writing skills. Add-ins have many benefits, but they mostly make your work much easier and provide greater efficiency.
Most add-ins, for instance, can open and display Microsoft Excel files faster than if you had to open them manually. Another benefit of Excel add-ins is they will improve your writing skills since you can choose to keep your work automatically updated as you work in the Microsoft Excel environment.
Excel Add-ins Types: Scripts and VBA
Microsoft Excel software is not only a spreadsheet but a complete business solution. One of the best ways to make your spreadsheet a one-of-a-kind business solution is to find the right Microsoft Excel add-in. They are available in various formats, including Visual Basic for Applications.
Addins in MS Word
Take a look at the Microsoft Excel add-in library and find out why you should consider an add-in to your MS Excel workbook. There are many benefits of incorporating add-ins in your workbook that help you increase efficiency and productivity. Keep your workbook fresh and add-ins worth your time by investing in one! Find out more about Excel add-ins here. Also, Microsoft Excel includes add-ins that make it easy for you to work with data of virtually any type. From creating charts, pivot tables, tables, and graphs to sorting, filtering, and grouping data, Excel add-ins can help users eliminate tedium hours.
Takeaway
Microsoft Excel add-ins are useful programs that can help with everyday tasks. Also, a Microsoft Excel add-in is a common Microsoft Office program that developers enhance to include new features or make it easier to complete a task.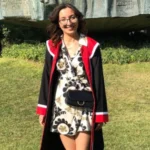 Hello, I'm Cansu, a professional dedicated to creating Excel tutorials, specifically catering to the needs of B2B professionals. With a passion for data analysis and a deep understanding of Microsoft Excel, I have built a reputation for providing comprehensive and user-friendly tutorials that empower businesses to harness the full potential of this powerful software.
I have always been fascinated by the intricate world of numbers and the ability of Excel to transform raw data into meaningful insights. Throughout my career, I have honed my data manipulation, visualization, and automation skills, enabling me to streamline complex processes and drive efficiency in various industries.
As a B2B specialist, I recognize the unique challenges that professionals face when managing and analyzing large volumes of data. With this understanding, I create tutorials tailored to businesses' specific needs, offering practical solutions to enhance productivity, improve decision-making, and optimize workflows.
My tutorials cover various topics, including advanced formulas and functions, data modeling, pivot tables, macros, and data visualization techniques. I strive to explain complex concepts in a clear and accessible manner, ensuring that even those with limited Excel experience can grasp the concepts and apply them effectively in their work.
In addition to my tutorial work, I actively engage with the Excel community through workshops, webinars, and online forums. I believe in the power of knowledge sharing and collaborative learning, and I am committed to helping professionals unlock their full potential by mastering Excel.
With a strong track record of success and a growing community of satisfied learners, I continue to expand my repertoire of Excel tutorials, keeping up with the latest advancements and features in the software. I aim to empower businesses with the skills and tools they need to thrive in today's data-driven world.
Suppose you are a B2B professional looking to enhance your Excel skills or a business seeking to improve data management practices. In that case, I invite you to join me on this journey of exploration and mastery. Let's unlock the true potential of Excel together!
https://www.linkedin.com/in/cansuaydinim/
Tags:
Accounting Template
Artificial Intelligence
digital marketing
Excel
Excel functions
PMBOK Guide
project management