Download Microsoft Project Free Trial Version
Creating a serviceable project schedule is vital for any project's success. All the strategies, time, resource, and cost management plans are created based on the project's work schedule. There are several techniques and methods to create a work schedule, however, traditional scheduling techniques can not bring success in today's world. Therefore, organizations need software tools to model their project's life cycle and analyze the critical path. Microsoft Project is one of the most widely used project management tools like Oracle Primavera P6. Project managers, planning engineers, and schedulers across all industries take advantage of creating and managing work schedules with the help of it. But like other software, licensing costs may be high for students and beginners. In this article, we will show you how to download the free trial version of Microsoft Project. Note that everything that we are going to illustrate here is legal.
Is it Possible to Download the Free Trial Version of Microsoft Project (MS Project)?
Fortunately, the answer is "Yes". Microsoft allows you to download the free trial version from its website.
Microsoft Project Professional vs Microsoft Project Standard
Before showing how to download Microsoft Project Free Trial Version, let's discuss the differences between Microsoft Project Professional and Standard.
Microsoft Project was first launched in 1984 and became a popular software for project management. It is available in two editions, Professional and Standard. Each edition is created for different purposes. There are some missing features in the Standard version. For example, the resource management feature of Microsoft Project Professional is more advanced than Microsoft Project Standard.
Another significant difference is that Microsoft Project Standard is a standalone software so that a server or cloud connection is not available. It does not support project portfolio management. ERP (Enterprise Resource Planning) and CRM (Customer Relationship Management) integration is not possible.



However Both Microsoft Project Standard and Professional run on a desktop computer. Additional collaborative features such as SharePoint integration, Skype connection are applicable to Microsoft Project Professional.
If your organization is growing you need improved collaborative solutions so that Microsoft Project Professional suits best to your organization.
(MS Project) Microsoft Project Download Free Trial Version



Usually, free trial versions involve all the features of the original software but the access is limited for one or two months. Trial versions are useful for practice after courses or self-learning. Microsoft allows you to download and install the Microsoft Project trial version from the Microsoft evaluation center. Make a google search and click on the link as shown in the figure below. (Figure 1)
In the Microsoft TechNet Evaluation Center window, click on the sign-in button below the "Project Professional 2016". (Figure 2)
Now sign in to your Microsoft account by entering your email and password. If you don't have a Microsoft account, you can create easily. Click on the Sign-in button which will navigate you to the previous Microsoft TechNet Evaluation Center window as shown in Figure 3.
Then click on the "Register to continue" button and fill the registration form by entering your personal information like name, email address, country, language and the software version (32 or 64 bit) as shown in Figure 4.
When you fill all the form press continue to get the product key as shown in Figure 5.
Now copy the product key because when you access the program for the first time, you must enter this product key to continue.
Then click on the Run button to install the software. You can run the program after the installation completed.
How to Use Microsoft Project



Once you've downloaded the software and opened it up on your computer you follow basic project scheduling steps to create and manage your project's work schedule. First of all, create the project's WBS (Work Breakdown Structure). The work breakdown structure is a hierarchical decomposition of the total scope of work to be carried out by the project team to accomplish the project objectives and create the required deliverables (PMBOK Guide).
Then, determine all engineering, procurement, manufacturing, production activities required to complete the project. Enter the task name and durations in the spreadsheet on the left side and see the Gantt view. Gantt view provides an effective visual presentation of your project's activities.



Once all your tasks have been inserted into the project, determine the start and end date of each task and task dependencies. Before you insert the activity relationships, Microsoft Project shows all your activities adjacent to the data date. Basically, there are four types of task dependencies
– FS (Finish to Start)
– SS (Start to Start)
– SF (Start to Finish)
– FF (Finish to Finish)
These dependencies are used to model each task's predecessor and successor relationships.



After inserting all the tasks into your project, determine the resources of each task required to perform it. Resources can be material, subcontractor, equipment, or labor.
Once you've completed the whole schedule, you must analyze the accuracy of it. If you need, you can insert additional information to each activity, create milestones, create different calendars and report cost loading.
Conclusion



Using project management software is essential for successful project management. Microsoft Project is a powerful software that includes various features and solutions. The trial version of Microsoft Project is helpful to understand the basics of this software before buying. In this article, we demonstrate how to download Microsoft Project Free Trial Version on your computer from the Microsoft website.
See Also
Microsoft Project vs Primavera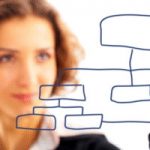 A dedicated Career Coach, Agile Trainer and certified Senior Portfolio and Project Management Professional and writer holding a bachelor's degree in Structural Engineering and over 20 years of professional experience in Professional Development / Career Coaching, Portfolio/Program/Project Management, Construction Management, and Business Development. She is the Content Manager of ProjectCubicle.
Tags:
Microsoft Project Download Free
Microsoft Project Professional
Microsoft Project Standard
Primavera P6
Project Schedule