Primavera P6 Bar Labels Explained
Activities are represented as bars in the Primavera P6 Gantt Chart View. Primavera P6 Bar Labels window can be used to filter bars, create new bar labels and customize each label. Bar labeling features are helpful for changing the color, pattern and the height of the bars in order to distinguish different types of activities or activity groups from others. You can also show the duration of activity groups by using the summary bar filter in Primavera P6. Activity bar labels show different activity types such as level of effort, milestone, task dependent, etc. Various activity types can be displayed, filtered and customized by the help of this feature.
Gantt Charts
A Gantt chart is a scheduling tool that helps to plan and manage projects. Typically, project activities are converted into bars to illustrate the when they will be started and completed. Activity dependencies, milestones, and constraints can be shown on the gantt charts. From this aspect, gantt charts are the focal points of project management software tools like Primavera P6 and Microsoft Project.
Oracle Primavera P6 provides an advanced gantt chart view of activities that enables to view, group, sort, categorize and highlight activities depending on the scheduling requirements.
Primavera P6 Bar Labels



Select View | Bars in the main drop-down menu at the top of the screen. This will display the Bars window in below figure. (Figure 1)
Primavera P6 enables you to use many different types of bars to represent different kinds of activity types and activity status. For example level of effort activity bar color may be different than actual work bars or remaining work bar pattern may be stripe. You can also display or hide each type or bar bay clicking display or hide switch. (Figure 2)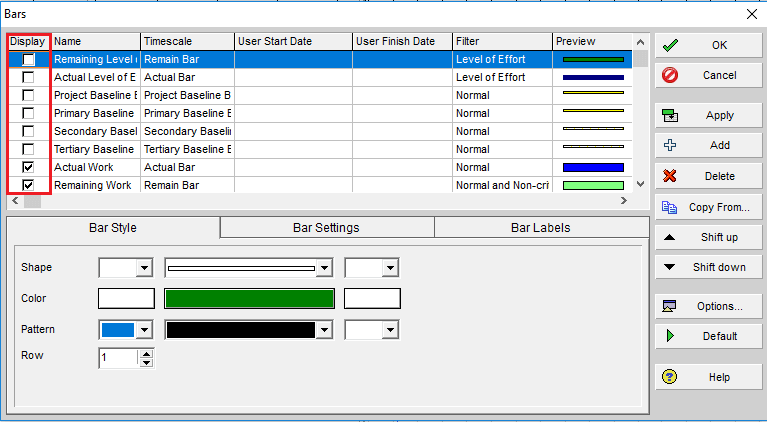 Several timescale options are available for each bar. You can select timescale option from a drop-down menu and the timescale can be remain bar, actual bar, current bar, early bar, etc. as shown in Figure 3.
Note that the summary bar shows the duration of activity groups in Primavera P6 Gantt View.
The preview column shows how the bar looks like. You can customize the color, pattern, shape, and height of the bars as shown in Figure 4.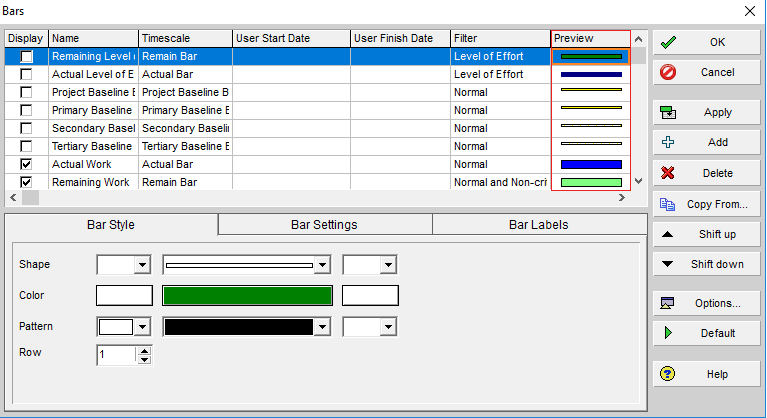 Primavera P6 Bar Labels feature is very useful. You can also change other features by clicking the Options button on the Bars window. (Figure 5)
Relationships and legend can be shown, sightlines can be customized and the progress line can be customized by using the Bar Chart Options Window. (Figure 6)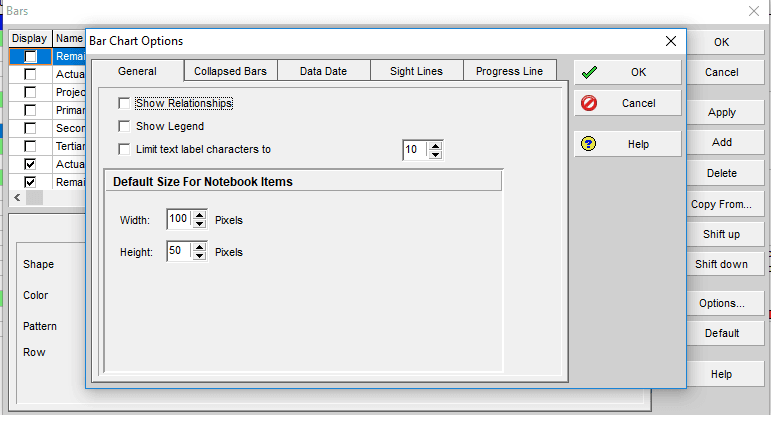 Summary



Primavera P6 Bar Labels feature enables to modify the activity bars or create new bar types. It is a flexible tool to demonstrate different activity types and activity status clearly. You can add or customize bars for various types of activities and activity groups to schedule your project.
Reference
See Also
Primavera P6 Work Breakdown Structure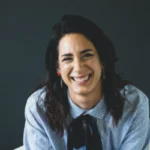 Linda Maltz is vice president of design and consulting at Cuboca, a project management training and consulting organization specializing in construction management and BIM. She is certified Primavera P6 Trainer.
Tags:
Primavera P6
Primavera P6 Activity Types
primavera p6 bar labels