Primavera P6 Tutorial for Beginners
A few weeks ago one of our readers asked "How long does it take to learn Primavera P6 step by step? Therefore we decided to write this Primavera P6 tutorial for beginners to have a general idea about this advanced software. Oracle Primavera P6 project management software offers many solutions related to planning, scheduling, cost control, and reporting issues for professionals across all industries. Unlike other software tools, it has advanced product management, project management, collaboration, and reporting capabilities. However, students and beginners may find it difficult to use without participating in a Primavera P6 training course. In this tutorial, we will talk about Primavera P6 training and answer how long does it take to learn Primavera P6 step by step.
Primavera P6 Tutorial
Project management software tools like Microsoft Project and Primavera P6 help organizations to improve their decision-making processes and evaluate the risks to complete the project successfully.
Effective project planning is essential to complete the project in a short period at a low cost. Creating a project schedule is one of the most critical processes that affect project success in financial decisions. Primavera P6 provides standardization with the help of templates existing in Methodology Manager.

Difference Between Primavera P6 Professional and EPPM
In the past, project teams were using Primavera Project Planner (P3) and SureTrak, especially in the construction and oil& gas industries. As of December 2010, Oracle ceased sales of them. Today, there are two Primavera P6 programs: Oracle Primavera P6 Enterprise Project Portfolio Management (P6 EPPM) and Oracle Primavera P6 Professional Project Management (P6 PPM).
Primavera P6 PPM
Primavera P6 Professional Project Management (PPM) is a windows-based software tool that requires a local database (or a server-based database). It provides a project network diagram when the logical relationships are assigned to activities. It is a capable software tool that runs the CPM algorithm up to 100,000 activities.
P6 Professional Project Management (PPM) is preferred by many contractors because it is easy to install and manage a standalone software tool. You can buy a license and install it on your computer then, start to build your schedule. Large organizations also prefer to use P6 PPM through a shared server with a number of users.
Primavera P6 EPPM
The full name of the software is Oracle Primavera P6 Enterprise Project Portfolio Management, as the name suggests, it is a web-based product that connects to a webserver to operate.  All of your project information is stored with the help of a main database. Using an online software tool provides many advantages to users. For example, you don't need to install it on your computer, just log in to use it.
P6 EPPM provides more flexibility while working on a number of projects simultaneously. However, if your internet connection is too slow, screens will take a long time to load.
Some features of P6 PPM such as bucket planning, the WBS screen, and text reports don't exist in P6 EPPM. Therefore, medium to large-scale organizations often use P6 EPPM because it requires more infrastructure.
How long does it take to learn Primavera P6 step by step?
Primavera P6 training courses teach you the fundamentals of this software. The duration of the training is from 10 to 30 hours (or 2-3 days for the foundation). You can also attend online Primavera P6 training programs.
What is Methodology Management in P6?
One of the most important features of P6 is the Methodology Management (MM) tool. It is designed to create and manage templates. Although it likes quite similar to P6 Professional, you can not use it for creating and managing real projects.
Note that after version 7 of the Primavera P6 Professional (PPM), the Methodology Management (MM) is removed. However, in version 8 of the Primavera P6 Professional (EPPM), it still exists.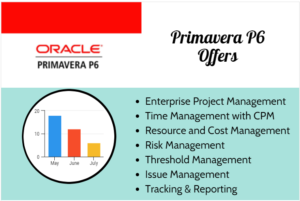 Primavera P6 Tutorial
P6 enables to track the real project performance and helps to make a comparison between the planned and the actual figures. Gannt chart view, PERT charts, S curves, stacked bar charts, histograms provide a better view of the project's performance. Primavera P6 training courses often cover the following topics;
Enterprise Project Management
Time Management with CPM
Resource and Cost Management
Risk Management
Threshold Management
Issue Management
Tracking & Reporting
P6 offers advanced enterprise project management solutions. Multiple users can work at the same time with the help of a database and a web server that enables the system to connect with users via a web interface.
Projects are grouped under specific EPS (Enterprise Project Structure) nodes. The EPS (Enterprise Project Structure) is a hierarchical structure that shows all the projects in the P6 database. With the help of EPS, all the projects in the database can be managed and reported as a whole.
Most of the projects have a specific start and end, and a strict budget. P6 time management relies on activities and activity relationships that form a network diagram. In Primavera P6, activities are grouped under specific WBS (Work Breakdown Structure) levels. A schedule is built by creating activities, inserting activity durations, and linking them with relationships. Once all these are completed, P6 calculates the critical path of the project.
Primavera P6 Activity Types
Below are the six activity types in Primavera P6.
Start Milestone
Finish Milestone
Task Dependent
Resource Dependent
WBS Summary
Activities may have different calendars. Non-working days, official holidays can be specified to reflect the real site conditions.
Resource Management
Resources are the equipment, workforce, machinery required to perform the tasks. Basically, project management is a matter of resource management. It is possible to define labor equipment and material resources in Primavera P6. Unit of measure definition is required to define material resources.
Resource usage profile and histogram of Primavera P6 helps to identify overloaded resources and determine resource usage by late dates.
Different types of resources may have different calendars. For example, the calendar for labor resources could be 8 hours per day and 5-day work week, calendar for machinery could be 12 hours per day and 7-day work week.
Cost Management
In project management, cost management is the process of planning and controlling the budget of a project. In Primavera P6, unit prices can be assigned to resources and the cost of an activity is calculated automatically by multiplying the quantity of the activity and the unit price of the resource. Direct and indirect costs can be assigned to activities as expenses without using the resources in Primavera P6.
Once all the expenses are inserted and the unit prices are assigned to the resources it is possible to insert the actual costs to the activities as the project progresses. You can immediately identify any possible problems by checking the variance. For more, we recommend the following Primavera P6 Tutorial for cost loading.
Risk Management
Risk is any unwanted event or situation that can cause the failure of a project. Primavera P6 risk management feature enables to identify, categorize, and prioritize risks and conduct qualitative analysis on each risk.
Primavera P6 calculates risk score with the help of information entered for each risk.
Tracking & Reporting
Work performance reporting is a crucial process in project management. It includes comparing the planned and the actual project status, calculating the current, and estimating future performance. There are lots of report types that exist in the Oracle Primavera P6 database and the software also allows to create custom reports.
Earned Value, Activity Look Ahead, Stacked Histogram, Schedule Performance reports are the most common reports that exist in the Oracle P6 database.
Threshold Management
Thresholds are limits used to control key parameters of the project. The scheduler determines the upper and lower thresholds in Primavera in order to notice if there is an issue. Thresholds can be assigned to activities or WBS  levels.
Issue Management
Issue management tool works along with thresholds. When an activity or a WBS element reached its threshold limits, the Primavera P6 will create an issue automatically. The software allows sending emails to the team members regarding the issue.
Project Management Life Cycle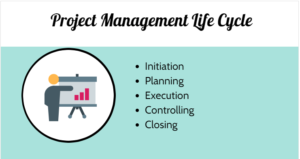 Before ending this Primavera P6 Tutorial, we need to mention the project management life cycle to provide you a better understanding. Primavera P6 provides effective solutions to team members for planning, organizing, and reporting the resources that are needed to complete the project by meeting contractual requirements. One of the most important tasks of project teams is to achieve the project goals by satisfying stakeholder's needs.
Primavera P6 covers the five phases of the project management life cycle
Initiation
Planning
Execution
Controlling
Closing
Initiation
The project's scope, major deliverables, main objectives are defined at the initiation phase.
Assigning team members and project manager
Conducting feasibility
Initial documentation
Primavera P6 facilitates the initiation phase with the help of its key features. Storing documents, configuring the user's access, and other solutions are offered.
Planning
Planning is one of the most critical phases for the success of a project. It is the second phase of a project's life cycle in which the following plans are created,
Project Plan
Project Schedule
Quality Plan
Communications Plan
Resource Plan
During the planning phase, team members create the WBS, insert activities, and assign activity relationships as well as assigning resources and costs. So, the baseline is set.
Execution
The real site work or the production begins and ends in the execution phase. The project schedule is updated at this phase.
Controlling
During the control phase, team members report the project performance and make comparisons for planned and actuals. The critical path generated by the software alerts team members if there is a delay. Then the team members employ schedule compression techniques such as fast-tracking or crashing to recover delays.
Claimdigger feature of the software allows specifying the modifications made between the updated schedules.
Closing
Project team members document lessons learned and store the updated schedule to be used as a guideline for future projects.
Conclusion
Companies employ planning engineers to help them to make better management decisions and evaluate the risks within their projects. For this reason, project management software tools and planning engineers became popular in recent years. Oracle P6 offers solutions with a focus on project planning and management issues of industries such as oil and gas, construction, engineering, utilities, public sector, aerospace, defense, IT services. This Primavera P6 tutorial provides you general information about the basics of that software.
We highly recommend you to read the articles on projectcubicle.com related to Primavera P6 training. Thus, you will learn the use of Primavera P6 step by step. We hope that the knowledge you gain from this Primavera P6 tutorial and other related articles will help you to make better project planning and management decisions.
External References
[1] academia.edu
[2] Oracle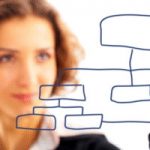 A dedicated Career Coach, Agile Trainer and certified Senior Portfolio and Project Management Professional and writer holding a bachelor's degree in Structural Engineering and over 20 years of professional experience in Professional Development / Career Coaching, Portfolio/Program/Project Management, Construction Management, and Business Development. She is the Content Manager of ProjectCubicle.
Tags:
Primavera EPPM
Primavera P6
Primavera P6 Tutorial
Primavera Professional