Enterprise Project Management
Traditional project management practices may not be effective all the time for organizations that run multiple projects simultaneously. In today's competitive world, big and complex projects require new solutions, frameworks, and systems to come through. Enterprise Project Management (EPM) is an extensive approach for project management that considers the projects of an organization as a whole. Therefore, Enterprise Project Management offices work as strategy execution offices, unlike the traditional PMOs. Depending on the requirements, implementations of Enterprise Project Management methodology vary from one organization to another. During the implementations of Enterprise Project Management, project teams use software tools to help them stay organized.
This article covers;
What is the Enterprise Project Management Office?
What are the Differences Between Enterprise Project Management and Traditional Project Management?
What are the Advantages of Enterprise Project Management Systems?
What is the Enterprise Project Management Office?
EPM  is a detailed concept in project management. It involves managing and controlling risks, resources, continual reporting, and cost analysis at an organization level.
It is looking for obtaining benefits from a number of large and challenging projects management. This means EPM is important to deliver a number of projects by focusing on their smaller and doable parts that follow one another to obtain the last and anticipated success.
Most organizations have a lot of projects that should be performed simultaneously. Lack of communication and coordination between the project teams reduces the organization's productivity. Likewise, some of the projects suffer from mismanagement. In order to overcome the problems related to poor management, organizations form EPM offices.
The main responsibility of an enterprise project management office is to establish the methodologies, guide project teams, and improve the processes. If project teams use well-established standards, documents, and guidelines, the overall success of the organization will be inevitable.
The EPM Office within an organization seeks to increase the number of projects delivered on time and budget. Managing projects with well-established systems allow using resources effectively.
What are the Differences Between EPM and Traditional Project Management?



EPM is not a new concept. It has been popular for more than thirty years. However, technological improvements enhance the use of this system. In the past, organizations were focusing on the success of individual projects. But they realized that focusing on individual projects is not enough for organizational efficiency.
Different from the old-style project management, EPM  focuses on connecting the whole parts of the project's management into one resource, often in web-based software. These abilities aid to minimize obstacles between the workers and the project management team, which enhances productivity.
Enterprise project management system goes beyond budgeting and scheduling in project management because it makes the schedule and the budget "concrete" to all parties that takes part in a project.
For instance, all parties can follow a project's improvement. Talented workers can reach work schedules and ask for changes to schedulers within the EPM system. But the real advantage of this system is seen through business intelligence and reporting.
In brief, traditional project management practices may obtain good results in less complex and smaller projects. Complex projects and larger organizations need EPM to utilize risk analysis inputs to manage the resources at the company level.
An Enterprise Project Management software provides a company to manage and store all information related to the projects.
What are the Advantages of EPM?
Technological improvements help project managers to build a proactive work environment. This means project managers have the chance of using automated data collection and analysis. In this way, they can notice and guess the probable troubles of the project before the problems happen.
Consolidating all the project information in software allows project teams to recognize the project's status quickly. Also, the Enterprise Project Management software provides inputs to make estimations for the future of projects.
Unlike traditional project management methodologies, enterprise project management methodology improves collaboration within the project team. Because all the members have access to the software and they share project data simultaneously.
Project managers can easily identify the root causes of problems by analyzing project information.



Small and less complex projects can also benefit from EPM practices. Tools that exist in the software help to organize and manage project information effectively. Whether you are managing a large or small project, well-organized plans, schedules, and resources improve processes within the organization.
When project management is taken to an enterprise level, it affects how well a project aligns with a company's business plan. Thus, project managers can organize difficult projects that depend on the conclusion and accomplishment of other projects or duties that they can't control.
So, the company maintains the schedule and income with the help of bringing information together by data sharing.
Another benefit of using EPM is that it improves innovation and decision-making within the organization. The EPM creates a framework for the organization to manage the portfolio of projects.
Conclusion



Today's projects require an integrated approach for project management. The EPM is a proven method for managing project, program, and portfolios. The  EPM looks complex but in fact, it is a methodology in project management that lets project team members continue control over the most difficult and detailed projects and programs. The EPM improves the quality of management and reduces risks within the organization. On the other hand, managing multiple projects simultaneously requires a well-established system of information.
No matter what your experience in project management is, you can use enterprise project management systems to obtain their benefits. Your project will have more chances to become successful.
See Also
Production Planning and Control System
Project Portfolio Management Software
External References
Building Effective EPM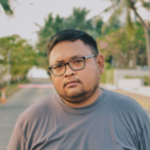 Simon Bonghez is currently a Director and Project Management Consultant with LIFESPEED India, and a Project Management Consultant & Speaker.
Tags:
Enterprise Project Management
project management