Production Planning and Control System (PPC)
Planning takes a great place in every successful people's life. Most people prepare for the future that they expect and when it comes they see that things aren't working out as they planned. Like humans, companies and organizations create plans to conduct their operations. It is clear that without having a well-established planning and control system in place, organizations can not maintain their lives. Therefore, it is vital to establish the production planning and control system for efficient, productive, and systematic operation in a manufacturing unit of an organization.
The production system is generally related to taking inputs of labor, capital, order and using them to transform material to achieve the objectives. Without planning and control, no activity can be completed within the required time period and budget.
There are two components that form the PPC System which are;
Production Planning
Production Control
In this article, we will discuss production planning and control and answer the following questions;
What is production planning and control?
What is the difference between production planning and production control?
What is Production Planning?
Production is the conversion of raw materials into finished products or final products. The whole task which involves a number of steps and processes should be carried out according to a proper plan.
Production planning is the planning of production and manufacturing system of a plant, organization, or industry. It optimizes the resource assignment of activities of employees, materials, and manufacturing capacity to serve various customers. Basically, production planning can be done at three different time periods which are short term, midterm, and long term.
Short-term planning can be done for day-to-day operations. Mid-term planning can be done for demand forecast and capacity planning. Long-term planning can be done for capital investment, location, and facility planning.
Simply put, production planning focuses on what to produce when to produce, how much to produce in a given time period. Therefore production planning ensures that the materials and equipment which meet quality specifications are available during the production process.
The main functions of production planning are;
Planning
Routing
Scheduling
Loading
Production planning deals with product planning and process planning. Note that scheduling is an important task in production planning in which you create the production plan and convert this plan into specific material and capacity requirements.
What is Production Control?
Production control is the business of monitoring and controlling any production activity. Production control activity is mostly conducted with the help of a specific control room or operations room within a production plant. Inventory control, quality control, and production control are essential for successful operations management.
Once the production plan is implemented, the production control phase comes. The aim of production control is to keep the processes under check. Therefore, it employs several control methods that enable the production unit to achieve the optimum level of performance that an organization desires.
The main functions of production control are;
Dispatching
Follow Up
Inspection
Correction
Planning and control are essential for the success of any operation unit. However, production control systems may vary from one organization to another. Because production control is dependent upon the nature of production, nature of operation, and size of the operation.



Benefits of Production Planning and Control (PPC)
PPC provides many benefits to the organization. Below are a few of them;
Effective planning and control;
Informs suppliers of the requirement of raw materials. Thus it ensures that the raw materials are available during the production.
Ensures the uninterrupted flow of materials through the production line
Helps to reduce investment in inventory
Encourages decision making
Helps to optimize the workforce
Helps to monitor and control the performance
Helps to reduce the wastes and controls the wastes of resources
Decreases operating costs
Increases productivity
Helps to keep the inventory level at optimum levels
Optimizes production period and helps to keep the production time at an optimum level
Increases the product quality and maintains the quality of the final product
Helps to reduce the idle time and overuse with proper scheduling of the machines
Ensures that optimum utilization of manufacturing capacity is achieved
Organizes the production schedules
Note that production planning is key to successful quality management, inventory management, supply chain management, and equipment management.
Limitations of Production Planning and Control (PPC)
PPC has some limitations. Below are some of them;
It is difficult to implement a proper PPC system in a small-scale organization.
PPC system is time-consuming
The initial setup cost is high
PPC system is dependent on external factors such as technological updates, government rules, and regulations.
People do not like a lot of paperwork. They may be against changes.
Summary
PPC seeks to solve problems related to low productivity, poor inventory management, and resource utilization within a production system. Production control ensures that the production team can achieve production goals and optimize resource usage by meeting quality requirements.
In an organization, a production planning and control system coordinates the activities of engineering, procurement, manufacturing, and selling departments to increase productivity and quality. A well-established planning and control system helps to ensure more economic benefits for investors.
In this article, we discuss production planning, production control, key benefits, and limitations. Note that this is an important concept for customer satisfaction and the success of an organization. We hope that it will be useful for the candidates who seek to build up a career in the field of production and manufacturing or as a product manager.
See Also
Project Scope and Product Scope
Common Cause Variation vs Special Cause Variation
External Reference
Method and system for production planning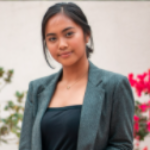 Brantlee Bhide is a project manager at HB Consultancy. She has 16 years of experience working as a project professional across varying industries, countries, and cultures. She operates in both business and technical domains using an approach that she developed.
Tags:
PPC
Production Control
Production Planning