9 Benefits Of Project Management In an NPO
Every NPO (Nonprofit Organization) has an important individual mission to accomplish. Therefore, you have initiatives, events, and campaigns to plan, and relationships to foster. And your NPO's success depends on how efficiently you manage these tasks. Project management in an NPO's best friend for yielding the best results. This tool can be utilized to complete projects efficiently with your company's primary goals in mind. Read more for a list of 9 benefits of project management in an NPO.
Time And Resource Management
It's crucial to manage your NPO's time for each project. Running overtime can negatively impact a project's success, extending to budget and resources. Good project management and planning keep projects on track.
An example is the ordering and delivery of required goods and resources. Project planning aids in making sure you order items timeously, despite potential mishaps.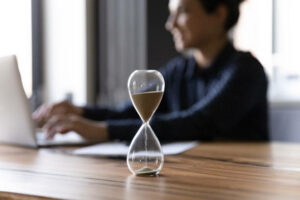 Resources include people. Your employees and volunteers are your backbones, so have information about them, their experience, and their education. How can someone contribute to the cause? What operation suits them best? 
For example, a volunteer interested in social work could ask you if an MSW degree is hard. Project management includes having information about the role of social workers and other specialists in your NPO. Project contribution records also help to acknowledge workers' special contributions.
Budget Management
NPOs are generally working with limited funds to accomplish large goals. And their budget is less predictable than for-profits, with profits going straight back into the company's mission. Managing your budget carefully helps in both the short term and the long term.
NPOs, without adequate planning and structure, tend to organize funds only for specific projects. The components of project management help you to visualize your bigger picture and long-term goals.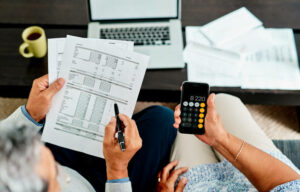 Project management helps to use donations, grants, etc. to their full extent.
Mastering project management takes time and effort. But once mastered, your NPO can save time, resources, and money.
Risk Management
Another management benefit of project management is risk analysis.
Your chosen mission is deeply relying on you for constant support. Your NPO is accountable to your cause – it's the solution. And greater society is also dependent on you.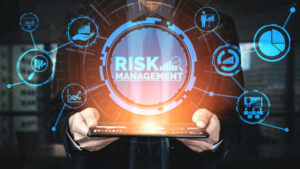 Project management can help to analyze potential risks based on past experiences and mistakes of both your NPO and others. Adequate project management involves risk analysis at every step of the way.
Goal Orientation
Project managers are great at helping you to stick to your business plan and set reality-based goals. They ensure your system is followed, deadlines are stuck to, and milestones are achieved.
Project management allows for the more efficient and quicker accomplishment of goals. If your goals are specific, measurable, and clear from the beginning, your NPO can take on more work in the long run. Clear goals help to determine what is essential for the running of each project and what is "nice to have".
If your goals are structured, your NPO coordination can run more smoothly, resulting in ultimate success!
Control And Efficiency
Furthermore, this systematic, timely, and organized structure gives one a sense of control.
A better quality project is the direct result of project control and efficiency. And control can set everyone at ease, reducing stress levels for all involved.
Good project management techniques include monitoring each step of the project process.
NPOs usually start with a passion for a particular cause. This doesn't necessarily mean the creator is business-savvy or has organizational qualities from the get-go. Project management encourages the development of these qualities for overall success.
Success Tracking via Project Management In an NPO
Success tracking occurs through deep project success analysis.
What went well? 

What were the strengths of this project? 

What can we do differently next time?
These are all necessary questions to ask yourself once your project has concluded. This, therefore, allows for future adjustments. Even if things don't go quite as planned, you have acquired knowledge to help you in the future. This project closure allows you to sign off and put the project to rest, and move on to your next big endeavor.
But success tracking also needs to be done while the project is still underway. Project management involves evaluating and making adjustments while the project is running. This way, you can keep learning, growing, and improving rapidly over time.
Employee And Volunteer Satisfaction
As mentioned previously, your employees and volunteers are the backbones of your NPO. An NPO would be nothing without their enthusiasm, hard work, and passion.
Managers and directors of NPOs often assign work over an employee's or volunteer's capacity. This inevitably leads to burnout, work fatigue, resentment, lack of enjoyment, and generally losing steam.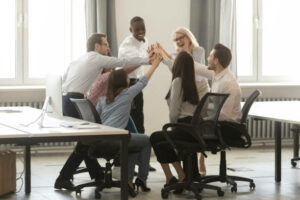 Project management encourages everyone to be on the same page regarding their respective roles and duties from the start. This is a result of proper preparation, specified time allocation, and the encouragement of direct communication.
Managing a project also efficiently helps reduce the overlap between employees' and volunteers' efforts in various projects at once.
Company Longevity with Project Management In an NPO
All of these benefits result in the combined benefit of company longevity.
Each project must align with an NPO's ultimate goal, which is to make a huge change in the world. 
Project management clearly portrays whether or not each project is truly serving your chosen cause. The past, present, and future success of endeavors can be measured better. And strategizing is made easier.
One's ability to manage a project determines the likelihood of success. A project manager ensures everyone does their part, and that the work is completed timeously and within budget. 
This promotes the resilience and longevity of your NPO, which we're sure is of utmost importance to you. The longer your company lasts, the larger your positive impact on the world becomes.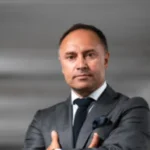 Victor Z Young is a Civil Engineer with 35 years of experience working alongside the executive team of various construction companies. Victor specializes in construction insurance, delay analysis, performance analysis and engineering. He holds a Doctor of Project Management from Northwestern University.
Tags:
NPOs and project management
project management for non profits
project management in NPO