Remote Project Management Tips for Today's Project Managers
Remote work is a type of working that allows people to work outside of an office environment. It is preferred when the work does not need to be done in a specific place. Project management may be a difficult task when it comes to remote teams. In this article, we will share project management tips for working remotely.
Overview: Becoming an Emotionally Intelligent Leader
In our post, Emotional Intelligence in Leadership, we talked about how important it is for leaders and managers to exhibit Emotional Intelligence (EI) or Emotional Quotient in their leadership styles. In awareness of their own feelings, as well as those of others, they are able to imbibe the tenets of EI: self-awareness, self-regulation, empathy, social skills, and motivation. As airline safety videos say, put on your own oxygen mask before assisting others––learn how to help yourself before you help others. These skills will help you understand various points-of-view, communicate effectively, improve cooperation, make compromises among stakeholders, and manage conflict successfully.
Learning How to Manage a Project with Emotional Intelligence reminds leaders that they should not only delegate work, but should believe in it too, no matter how big or small the project may be, and whether or not it is going according to plan. Contrary to the dated belief, EI holds as much value as IQ––and it has a direct correlation to success. Project managers today are expected to combine these soft skills with other technical competencies. However, because businesses have now welcomed the influx of remote project management, leaders and managers are given the additional challenge of managing their teams from a distance.
Remote Project Management & Mainstreaming Remote Work
Originally perceived as a trend, remote work has now found a comfortable place as businesses are mainstreaming it. Global Workplace Analytics says that 4.7 million employees, which is 3.4% of the workforce, currently work remotely at least half of the time. 80 to 90% of the workforce in the U.S. expresses a desire to work remotely at least part-time.
Remote project management differs from traditional project management. The flexibility in working remotely has defied what it means to work within the confines of a traditional office in order to get work done. Offices can be at home, in coffee shops, or in hubs of productivity with other remote workers like co-working spaces. Because remote work sees to the coexistence of personal and professional lives with the ability to manage your own schedule, work-life balance is restored. This results in improved health and well-being, and thus, less stress and better quality output.
As inspiration is garnered from chosen surroundings, there is higher productivity and restored passion, the latter of which is due to feeling incentivized by the very ability to work remotely.
Remaining Emotionally Intelligent While Working Remotely
Emotional intelligence is a topic of concern in remote project management. Just as the importance of EI in the workplace environment had been firmly established, this innovation may leave managers feeling a loss of control and having greater difficulty in maintaining a level of trust with their fully remote teams. Working remotely, however, upholds many of the same qualities that EI within an office practices too, as assured by top business and career coaches from Forbes Couches Council.
They encourage managers and employees to set clear expectations for one another, especially for deliverables and deadlines. Leaders must first be transparent in all aspects of the business and share these with their employees so that they are more attuned to the mission, vision, and objectives of the company. Virtual communication channels and video chats must be utilized to replicate the social interaction one would get from working in an office. In this regard, everyone on the fully remote team must have access to one another as much as possible. Prompt replies, frequent engagement, and check-ins are necessary on a daily basis.
While this should be an understanding among members, it is also important to schedule face-to-face meetings weekly, monthly, or every annually while performing remote project management. While everyone works to their own rhythm and within their own time frames, it may be advisable to monitor employees' work and performance through time-tracking tools available online. Although this may seem like they are under constant surveillance, they are actually beneficial in helping them manage their time wisely, eliminating distractions, and being mindful about time allocated for each task.
Humanizing Technology
Technology has allowed working remotely to be seamless. Therefore, it must also be used to build company rapport. Online channels should be used for birthday greetings, company accomplishments and milestones, and commendations for distinguished work. While getting work done is essential to meeting business goals, Medium's The Startup says that creating a strong company culture should be of equal importance.
Team members must make a concerted effort to get to know each other outside of their work, aside from working towards the same goals, respecting one another's time, and valuing one another's individual strengths. As remote project management is a growing practice in businesses, and emotional intelligence is essential to its success, it is comforting to know that EI can both be taught and cultivated. Research by Maryville University has revealed that companies are now seeking tech-driven employee training methods and structures, with an emphasis on social media and e-learning.
Workers are now able to not only work remotely but also learn remotely, as social media and e-learning have introduced new ways for managers to train employees on different subjects. These platforms do not require individuals to travel distances to seek proper training when the same information can be found online. Whether you want to be an employee, or a manager, or an employee-turned-manager, online tools will help you do so, without rendering human aspects like EI obsolete.
Remote Project Management Tips for Project Managers is written by our guest blogger Jessica Raegan. We would like to express our thanks to her for her studies. 
See Also
Gardner's 9 Types of Intelligence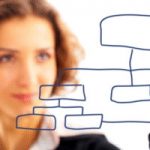 A dedicated Career Coach, Agile Trainer and certified Senior Portfolio and Project Management Professional and writer holding a bachelor's degree in Structural Engineering and over 20 years of professional experience in Professional Development / Career Coaching, Portfolio/Program/Project Management, Construction Management, and Business Development. She is the Content Manager of ProjectCubicle.
Tags:
remote project management