Leadership Styles in Management
Different types of leadership styles exist in organizations. The nature and culture of an organization specify which leadership style fits the company best. Also, the goals and targets of a company play important roles in specifying leadership styles. In this article, we will analyze different types of leadership styles in management and answer the question: What are the six leadership styles?.
Before to start, it is very important to remind who is a leader, who is a manager and the difference between a leader and a manager.
Leader vs Manager – What are the Differences Between Leader and Manager ?
Leader evokes different things to different people around the world. A leader can be a politician, an explorer or an executive, etc. depending on the situation.
In business and project management, a leader is a person who is setting a vision for a group of people or who influences a group towards the achievement of a goal.
Simply put, leaders build inspiring visions and create something new. They have futuristic visions and know how to turn the ideas into success.
They have some skills such as below;
Honesty and integrity
Confidence
Inspiring others
Communication
Decision making
Innovation and creativity
Empathy
A good leader must possess most of these skills. Especially good communication and decision making skills are essential for a leader.
Before to discuss different types of leadership styles, let's take a glance at the term "manager".
In business and project management, a manager is an individual who directs workforce or controls resources of an organization in compliance with rules, principles or values that have been established.
Therefore, a manager coordinates his team members duties and routines with authority and power. Some of the managers possess leadership traits and they tend to be leaders. However, most of the managers are not leaders.
In a project, the project manager must carry the skills of a leader because he has to direct and manage his team towards the project goals.
However different types of organizational structures give the project manager different authority and power. For example, in a projectized organizational structure, the project manager has full authority and power over the resources. On the other hand, in a functional organizational structure, the role of the project manager is very limited.
Different Types of Leadership Styles in Organizations
Daniel Goleman, who popularized the notion of Emotional Intelligence, describes six different leadership styles in his book "Primal Leadership" which are visionary, coaching, affiliative, democratic, pacesetting and commanding. Each style has strengths and weaknesses depending on the situations.
Four of them: Visionary, Coaching, Affiliative, and Democratic provide positive outcomes. However, two styles (Commanding and Pacesetting) may create tension. Therefore they should only be used in specific situations.
Let's analyze them in detail.
Visionary leadership style is also known as authoritative style. When an organization needs a new vision or direction, this leadership style can fit the organization best. Visionary leaders are stimulating and impressive. They move people towards the achievement of a goal.
Coaching leadership style helps to connect the people's goal to the goals of the organization by showing the ways of enhancing their skills and performance. Coaching leaders are empathic and encouraging leaders who make decisions by receiving feedback from the group. Team members and the leader have positive interactions between.
Affiliative leaders recognize the importance of teamwork thus they encourage connection and harmony between team members. They solve problems between team members and provide well workspace.
This leadership can be used when the team needs to be motivated and the trust is broken.
Leaders who use this style must focus on team members emotion and be optimistic.
The Democratic leadership style focuses on collaboration. Team members provide their decisions but the responsibility of making the final decision rests with the leader. People's knowledge and skills are decisive and effective in the team's decisions, therefore, team members must be experienced and skilled.
This leadership style can be ineffective and dangerous in during crisis management when urgent events demand quick decisions.
Pacesetting management style focuses on performance and asks a lot from the workers. Pacesetting leaders are sure that tasks can be completed better and faster, therefore they expect excellence from their teams.
This style may undercut morale and have destructive effects on people's motivations.
The commanding leadership style depends on orders and tight control. It tends to be a military-style leadership. Commanding leaders take complete control and responsibility of a situation. This approach can have a negative effect on a team because people in democratic countries have control over their lives and area of expertise so they don't want to be under very tight control of a manager.
This leadership style may create tension. Therefore it should be used in crises and specific situations.
Summary



In this article we discuss six emotional leadership styles which are visionary, coaching, affiliative, democratic, pacesetting and commanding. These six leadership styles can be used interchangeably depending on the situations. The same leadership style cannot be used all the time. The most successful leaders can move among these styles, adopting the one that corresponds to the needs of the organization. Leadership and management refer to different concepts, however, they are complementary to each other.
Note that leadership styles is an important concept for the PMP Certification exam. You may encounter a few questions related to different leadership styles in organizations. If you want to add or share anything related to the topic, you can do through the below comments section.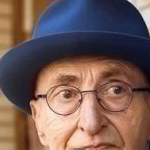 Irwin Michael Reston is an expert who has more than 30 years of experience in optimizing businesses, inspiring individuals and improving human resources departments. He established the BlueLight Consulting Limited to provide learning and training service worldwide.