Primavera P6 Hot Keys
Primavera P6 is an enterprise project portfolio management software. It has advanced project management, product management, collaboration and control capabilities, and integrates with other enterprise software such as Oracle and SAP's ERP systems. However, using this software tool can be a bit difficult for beginners. Because many of them are not aware of hot keys and other features. Primavera P6 hot key commands increase users performance and allow them to create and manage their schedules quickly.
Oracle Primavera P6 gives control, monitoring, and insight to planners, project managers, schedulers, employers, stakeholders, and any others who are involved in a given project.
Here below you can see a list of commands available in Primavera P6. As you see, Primavera P6 EPPM commands are a bit different than Primavera P6 Professional commands.
Primavera P6 Hot Key Commands (EPPM)
Primavera P6 Hot Key Commands (Professional)
As you see, there are some useful commands in Primavera P6 Professional and Primavera P6 EPPM which enables saving time while you are creating a workschedule. Many users are unaware of their benefits.
Note that Primavera P6 is a powerful tool for project, program and portfolio management. Understanding the use of the hot keys will help you to use this program effectively.
See Also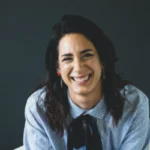 Linda Maltz is vice president of design and consulting at Cuboca, a project management training and consulting organization specializing in construction management and BIM. She is certified Primavera P6 Trainer.
Tags:
P6 Professional
Primavera P6
Primavera P6 EPPM