Simple Project Controls Tools for Managing Projects Effectively
If you want to become a project manager who has advanced technical skills, you need to involve yourself in project controls processes and use tools and techniques to understand how your project is performing. Undoubtfully, a project manager often tries to answer the following questions every day.
How many days left to complete the first milestone?
Are we going to demand extra funds for acceleration?
Does the project team know how to determine the critical path?
Are we overspending?
Stakeholders may not be pleased with the answers all the time. In fact, projects often deviate from the original plan. Many things can change over time, unanticipated events, client expectations, and other complexities affect the project schedule. Having a detailed Statement of Work, a well-prepared baseline budget and a project schedule will allow everyone to speak the same language as the project progresses. Therefore, you need to track the plans, manage the changes and report the deviations. A well-established project control process helps to save your project from tumbling down the cliff. In this article, we will answer what are project control tools and why are they important for project success?
What Are Project Controls?
The project controls process involves methods to measure the performance of the project and actions to keep the project on track. Simply put, the project controls process aims to reduce the differences between planned and the actual figures in order to achieve the project goals. Project control tools are created and used by the project team during the monitoring and controlling phase of the project.
Note that many professionals think that micromanaging supports project controls tasks. However, this is incorrect. Because project controls deal with the targets of the project rather than controlling the work of individuals. It is about managing the risks, budget, scope, schedule, and performance of the project by focusing on the KPIs.
For example, if the project controls department determined that your project is delaying as per the performance reports, you can spend more money to allocate extra resources to bring back the project on track.
Why Are Project Controls Important?
As a project manager, you are responsible for the budget, schedule, and scope of the project. Tracking both of them is one of the hardest tasks for a project manager because a project should be delivered on time and budget by making the client happy. However, it is often difficult to achieve them all. Project controls provide you with tools and techniques for being well-prepared for decision-making. When done right, you will find a balance between cost, time, quality, and requirements.
How to Control Projects with Simple Project Control Tools?
Project Controls involve tasks that need to be done every day to ensure the project stays on track. In other words, project managers should be aware of what is going on in their projects every day. For this purpose, they follow the four phases of the project controlling process.
Evaluate
At first, you need to know the current status of your project in order to make comparisons with the project plan. Project status reports can provide you many useful information for decision making. Thus, you will understand how much your project has deviated from the plan.
Plan
Once you've evaluated the current status of the project, create plans to bring back the project on track if needed. This requires extensive work. You need to consider many variables such as changes, contingencies, and risks while planning. In some cases, you need to involve the client alongside your team members. Project control software tools might help you to overcome this challenging task.
React
Implement your plan and take action to minimize the deviations. Make appropriate adjustments if needed during the implementation of the plan. Keep up the project team and the stakeholders with the changes.
Connect
As a project manager, it is your role to keep the team together. Make sure that you convey the right information to the right people so that every team members know what they are going to do. Keep the client updated regarding the flow of information. Set both internal and external communication channels.
How Do You Monitor Project Performance?
Up to this section, we have talked about the importance of project controls. But, how to decide if the project is performing poorly or well. That's why you need an effective reporting system.
Before beginning a project, you need to think about establishing the right reporting system. Most organizations use project control software tools to generate performance reports. However, using software might be a tedious task if the existing software is not capable of generating reports easily and quickly.
Before deciding the details of your reporting system, answer the following questions;
Does the contract include reporting requirements?
What type of data are you going to collect to form reports?
Which method are you going to use to decide the project performance?
Deciding how to monitor the project performance will support your organizational decision-making process.
Manage and Control Projects with These Simple Project Control Tools
Various types of tools and reports can be used to support project controls processes. However, we will talk about three of them in this article.
Project Status Reports
Project status reporting aims to demonstrate the current status of your project. Typically, a project status report includes but not limited to the following sections;
Project Information
Overall Project Status
Completed This Week
To Be Completed in the Next Week
Roadblocks
Completed Activities
Recommended:  Project Status Report Template
Cost Item
Budgeted Cost
Actual Cost
% Complete
Progress Reports
Progress reports include detailed project planning and scheduling reports to inform stakeholders regarding delays and schedule variances. Typically, progress reports include but not limited to the following information;
Updated Schedule
Activity % Complete
Manpower Histograms
S- Curves
Conclusion
As a project manager, it is your business to establish a running project control system for the success of your project. A consistent project control process gives a chance to the project team to look back and decide necessary improvements when needed.
What type of metrics that you measure to determine the status of your project? Are you using project control tools and techniques? Share your experiences with us through the comments box.
Further Reading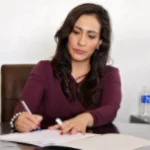 Lorelei Anrei is a PMP, & ITIL certified Project Controls Manager. Ms. Anrei has worked in IT Industry for over 15 years. As a guest speaker, Anrei has shared presentations on Efficient and Effective Meetings. She is sales and marketing manager at LB Training Solutions.
Tags:
Cost Control Reports
Progress Reports
project control tools
Project Status Reports