Project Status Report Best Practices
A project status report is a type of report which is created on a weekly or monthly basis for project management to demonstrate the current status of your project. It is a useful communication tool utilized by project team members to discuss key issues with key stakeholders regarding the performance of the project. A project status report can be created in many different formats depending on the requirements of the project, project team, and stakeholders. However, if it is not created properly, team members and the client may find it annoying and overwhelming. In this article, we will answer the following; How to create a project status report? What is the purpose of a status report? What makes a good project status report? and share best practices to guide you to create your own project status reports.
What are Project Status Reports?
Status reports involve large amounts of critical information regarding time, cost, risk, and other critical issues within a project. It demonstrates how the project is performing at a given time. A well-created report encourages teamwork and accountability within the project team. It provides awareness related to important issues and risks that the project team will face in the near future.
From the client's perspective, status reports provide confidence that the contractor is on track. They ensure that their money is delivering value and they will not need extra funds to complete the project.
Once the project plan is completed and the project is started, it is time to create project reports. Project teams take advantage of using them during the monitoring and controlling phase of the project. Project status reports are created on a weekly or monthly basis depending on the requirements.
As a project manager or a team member, you can create and deliver them by using various methods.
How to Create a Project Status Report?
Note that sometimes you need to create project status reports for the people internal to the organization and the people external to the organization. This does not mean hiding a lot of information from the client. But, the detail level of each report may be different. For example, you may include more information regarding procurement issues in your internal report. On the other hand, the client may prefer a summary procurement status rather than a detailed one.
So, make sure what the clients desire and create the report to meet their expectations.
A project status report should include at least the following sections;
1. Project Information
Project information section includes but not limited to the following;
Project Name
Client Name
Project Vision
Write a simple sentence and describe what the main goal of your project is for the "Project Vision".
Project Vision Example
Increase online software sales in the middle east region by employing online marketing professionals.
2. Summary Project Status (Overall Project Status)
Here you will provide a summary regarding the health of the project. There are various ways to create this section.
The RAG method (or Stoplight Method) may be useful to represent the project status;
RED: Significant Problems, Delays, Cost Overruns, Resistance from Stakeholders, etc.
AMBER (or YELLOW): Problems but not causing delays, Cost Overruns not more than %5,
GREEN: Project is on time and/or on budget, no serious problems, satisfied stakeholders.
Overall project status section of the project status report provides summary information
3. Completed This Week
Completed tasks should be listed here. Keep them as much as simple for clarity.
For Example;
Design packages for architectural works are received
Obtained approval for power cables
4. To Be Completed in The Next Week
List the tasks to be completed in the next week.
Prepare design packages for mechanical works
Submit material forms for fire protection system
5. Roadblocks
Here you will list the problems and roadblocks that obstruct you from progressing.
If we don't receive the cable trays by Tuesday, we will not meet the milestone date.
6. Upcoming Activities
In this section, you will list the upcoming activities.
Day/Month: Phase 1 Testing
Day/Month: Phase 1 Pre-Commissioning
7. Additional Items
Below additional items can be included in project status reports to provide a clear understanding of the performance of the project.
Project Schedule Analysis, Delay Analysis
Action items
Pictures
Performance Measurements
Note that status reports should be kept simple for clarity. Therefore, do not include useless information, blabbers, and questions.
Project Status Reports Best Practices
Here we will share best practices that can help you to create a good project status report.
1. Write a Draft
Write a draft of your project status report and include everything you know regarding the status of the project. This will be a good exercise that helps you to think exhaustively without leaving important issues.
2. Edit Your Draft
Once you have created the draft status report, come back and tailor it to suit the requirements. Edit long sentences and simplify the information that you have written. Ensure that you have provided information regarding critical issues.
3. Send the Report
Send the report to the audience with sufficient explanations.
4. Receive Feedbacks
The last thing to do is to receive feedback from your audience and make modifications if needed. Modifications may be associated with the information that you provided or the template that you created.
Conclusion
Reports help the project teams and the clients to make prompt decision decisions. They facilitate communication and collaboration within the organization. Project status reports are effective and simple project control tools that can be created on a weekly or monthly basis depending on the requirements of decision-makers. Creating reports regularly helps team members and stakeholders to decide project performance improvement actions when necessary.
In this article, we talked about the importance of project status reports in project management. Note that you need to check the report and make modifications if needed to serve your team members and clients better.
Share with us your approaches regarding the importance of status reports through the comments section.
See Also
Further Reading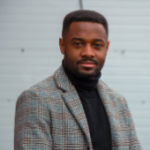 I am a Civil Engineer in HES Consultancy Limited, experience as Director and Resident of Works and Technical, Financial and Administrative Project Audit. I have skills in the area of Procurement, Tenders and Contracting. I am PMP and PRINCE2 Certified. Monitoring and Control with the Earned Value Method.
Tags:
Project Status Report