Project Cost Management Best Practices
What is project cost management, why is it important for your project's success, and how to create a project budget? This article discusses the essential cost management processes and the importance of project cost management.
As an integral part of project management, cost management is the practice of planning and controlling the budget of a project. Cost management is a structure of management accounting that enables an organization to forecast expenses to help reduce the possibility of going over budget. Project Cost Management is a practice that uses technology to calculate project costs and efficiency through the life cycle of all projects.
What is Project Cost Management?
Project cost management includes processes such as estimation, budgeting, monitoring, and controlling project costs throughout the entire project's life cycle.
The characteristics of a successful project
Being completed within time
Being completed within budget
Delivering high-quality products
Meeting the requirements defined in the scope
Therefore, cost management lies at the heart of project management regardless of what technology you are using or the product you are producing. It creates a baseline to guide the stakeholders for financial decision-making and to understand if the project deviated from the original cash flow statement. Ok, let's proceed with the importance of project cost management.
Importance of Project Cost Management
According to the 9th Global Project Management Survey of PMI, just 57% of the projects are completed on budget. This rate shows that many organizations will not survive in the future because of large cost overruns. Organizations must be aware of what exactly cost management is and how to create a project budget in order to live longer than their competitors.
The significance of cost control in project management success is something every project manager knows about. The ability to maintain an organized approach to tasks while staying aware of cost control is not very simple. In spite of the fact that time and resource management are indispensable to accomplishing objectives, cost management is at last what decides a positive project outcome.
Without having a proper cost control system in place, a company could lose money as expenses surpass benefits. Another matter is that you may inaccurately invoice your clients. All this causes a faulty budget and an inability to alert when you're overspending.
Benefits of Project Cost Management
Before discussing the key benefits, let's look at the following real-life example;
What is the first thing to do if you decide to build a new home for your family?
The answer is easy. You must prepare a budget. Because this is the only way to keep your expenses under control.
The budget will help you to make important decisions such as which architect to be hired or subcontractor to be selected. You should also determine the quality of materials to be used to construct your new home considering the budget.
Project cost management plays a key role especially in large organizations running multiple projects simultaneously.
Organizations establish cost management systems in order to;
 Clarify the expectations of stakeholders
Avoid scope creep by communicating with the customer in the light of inputs generated from the cost management system.
Find out the cost overruns and take actions quickly
Maintain the profit rate and avoid losses
Collect data for future projects and bidding.
What is the Process of Project Cost Management?
Many processes can be recommended for effective cost management. According to the PMBOK Guide, Project Cost Management has four processes
1. Planning Cost Management
2. Estimating Costs
3. Determining Budget
4. Controlling Costs
Each process has both inputs and outputs.
The first thing you have to do is to plan your cost management. Planning is an essential process that establishes the policies, procedures, and documentation for managing project costs.
Then make an estimation of all your project costs at the task level for proper cost management. Estimating is the predicting of project duration and costs. Creating the WBS (Work Breakdown Structure) establishes a foundation for estimating which prevents you to make mistakes.
There are some tools such as Analogous Estimating, Bottom-up Estimating, Expert Judgment, etc. can be used for cost estimation at this step.
When you complete these steps, you can move to the next step, which is preparing your project budget. Determining the project budget is the most important step in finalizing the planning of a project.
You will baseline all the costs and establish a set of actions that will keep you on track at this step.
Then Controlling Costs process comes after creating the budget. It is the process of monitoring the performance of the project to update the project costs and managing changes to the cost baseline. The purpose of this process is to compare all the planned and actual figures and calculate the variances. The main benefit of this step is that it provides inputs to analyze the deviations from the plan in order to minimize risks and take actions if needed. Earned Value Analysis and Cost Performance Index can be used to monitor the cost performance of the project.
Creating a successful project budget is the most important aspect of placing a bid or making decisions for the performance of the project. However many project budgets are created in an incompetent way which results in failure.
Many people think that the project budget only revolves around labor and material costs. However, the project budget extends from material costs to the cost of getting consultancy services. Some project costs are easier to estimate than others such as material labor, and equipment costs.
Below steps can be followed while creating a project budget ;
Review the project cost management plan
Review the project scope
Analyze the risk register
Analyze the organizational process assets
Create the project schedule
Determine the resources
Perform cost estimates for each activity and work package
Assess indirect costs
Create the cost baseline
Creating the cost baseline is an important step because it governs the decisions and directions when managing costs on your project.
Tips for Managing Project Cost
The below tips may be helpful while managing the project costs.
Prepare a baseline budget,
Keep in mind the mark-ups,
Add Contingency Reserve to your budget for managing identified risks,
Add Management Reserve to your budget for unforeseen works,
Use software to track your projects costs,
Record actual costs,
Analyze the procurement strategies,
Calculate and update cost metrics,
Update cost estimations regularly,
Communicate with team members regularly,
Control the productivity of resources,
Bear in mind the travel costs for projects far from the company's head office,
Review the administrative costs,
Make cost performance analyzes to understand the performance status
Use a project cost management software to update the baseline budget quickly
Summary
Obviously, there's a lot to say about cost management in a project. Whether you have a small project or a large project, it's important to know that a project cannot be performed without a proper cost management system. Project management success depends on the ability to establish an effective cost management system. Otherwise, your company could lose money as costs exceed estimates. Within a project, time, resource, and cost issues are always important. Therefore the factor that often has the biggest effect on project success or failure is performing effective cost control.
In this article, we discussed the importance of project cost management. If you want to share your experiences regarding cost planning and control, you can use the comments box below.
See Also
Direct Costs and Indirect Costs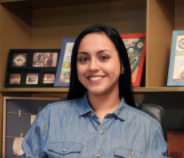 Vice President, İntelligent Design & Consultancy Ltd
Over 12 years of global & rich experience in Portfolio & Program Delivery Management in leading & managing IT Governance, PMO, IT Portfolio/Program, IT Products, IT service delivery management, Budget Management, and more.
Tags:
Contingency Reserve
cost management
PMBOK Guide
Project Cost Management
Project Cost Management Essentials
project management
The Basics of Project Cost Management