How to Become a Project Manager?
What qualifications do you need to be a successful project manager? How to become a certified project manager? Many professionals working in the field of project management often wonder about the career path to becoming a certified project manager. Therefore we decided to write this article to provide a guide for the professionals who want to grow up their management career path. Actually, it is difficult to determine what you should study, what type of experience you need, how to select the industry, and what qualifications you must have to become a successful project manager. Many organizations employ certified project managers to conduct project works from construction to healthcare. Typically, a PM is responsible for keeping projects on track and organized to meet the organizational goals. Before starting, let's discuss what a project manager does?
Who is a Project Manager?
Basically the role "project management" is a popular role among professionals.
However, do you know who is a Project Manager and what are the responsibilities of him/her?
Simply put, a PM is someone who has the entire responsibility for the successful performance and completion of a project.
He has the overall responsibility to manage design, initiation, planning, execution, monitoring, controlling, and close up processes within a project.
From this aspect, a PM is responsible for both the success and the failure of the project.
What Does a Project Manager Do?
A PM spends most of his time with managing people, communication, and collaboration.
Basically, the responsibilities of a project manager include but not limited to the following;
Planning the schedule and creating the budget of the project
Guiding the project team and removing the obstacles
Managing resources (labor, equipment, and machinery)
Risk management
A PM's daily routine includes writing several emails to various people, reviewing reports, communicating with the client's representatives, assisting team members, and participating in meetings.
What Qualifications Do You Need to be a Project Manager?
In order to become a PM, you need to have some basic skills and competencies such as technical, management, and organization. A PM is the one who can develop strategies to reach the project goals. He deals with people, issues, systems, processes as well as resources. Therefore a PM needs a wide range of skills to perform the project.
If you are considering to become a PM, you need the below skills for success
Leadership
Technical Knowledge
Negotiation
Scheduling
Cost Management
Risk Management
Communication
Coaching
Critical Thinking, Problem Solving
Quality Management
Considering today's challenging projects, a PM must be able to work under pressure and manage several individuals participating in a project.
Note that you must have enough knowledge on project management processes and knowledge areas as well as project management methodologies such as Waterfall, Scrum, Kanban, etc.
How to Become a Successful Project Manager? (Career Path to Becoming a Project Manager)
Most of the project managers have at least a bachelor's degree in their field of business. Except for exceptions, if you want to become a PM in the construction industry, it will be better for you to be a civil engineer. The same goes for other industries. In other words, obtaining a bachelor's degree in a specific area such as marketing, engineering, or IT, depending on what type of industry you would like to work in, will help you to become a PM.
You can participate in master programs or project management or organizational management programs that many universities provide. After getting a bachelor's degree, you can improve your knowledge in the field of project management by participating in certification programs.
If you don't have time to attend a course, you can try online courses, webinars, and training programs. Now let's talk about how to become a certified project manager.
How to Become a Certified Project Manager?
There are many programs available for project managers to improve their knowledge and network. Obtaining a project management certification provides many benefits to professionals such as increased salary, having better job opportunities, and working in better projects.
Getting certified will help you to hold a Junior or Associate PM position at the beginning. Companies prefer certified PM's rather than non-certified ones for large and sophisticated projects.
However, in order to become a certified professional, you need to meet specific eligibility and experience requirements along with passing a written exam.
Below are some of the best certification programs currently available.
The Project Management Professional (PMP)
The Certified Associate in Project Management (CAPM)
Projects in Controlled Environments (PRINCE2)
CompTIA Project+ Certification
Certified Project Director (CPD) Certification
Certified Scrum Master (CSM)
Note that certifications are not mandatory to become a Project Manager. However, globally acknowledged certifications confirm your knowledge and provide greater visibility to recruiters.
Simply put a project management certification;
Confirms your knowledge
Helps to increase your salary
Expands your market reach
Helps to have better job opportunities
Helps to work in important projects
Is applicable to many industries
How to Prepare for Job Interview
Hiring an effective PM is vital for the future of any organization. Therefore, HR Managers and executives test the knowledge and experience of an applicant during the interview. They often ask about your current and previous work experiences to understand if you are suitable for the job or not. Most of the questions that they may ask are related to project management skills and competencies. We recommend you to read this article regarding PM Interview Questions and Answers.
Summary
Many professionals seek the best career path to becoming a project manager. However many of them don't know where to start. This article provides you a guide to help you to become a project management professional. In brief, if you want to become a PM, you should possess some technical and management skills as well as being well educated. Becoming a PM might be a good carrier path for you. Could you please share your knowledge on how to become a successful Project Manager? We would like to hear from you about your path to become a project manager.
See Also
Project Management Certification
Project Manager Skills and Competencies
Project Manager Interview Questions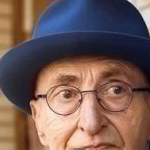 Irwin Michael Reston is an expert who has more than 30 years of experience in optimizing businesses, inspiring individuals and improving human resources departments. He established the BlueLight Consulting Limited to provide learning and training service worldwide.
Tags:
How to Become a Project Manager
Skills Needed For Project Managers
What Does a Project Manager Do
Who is a Project Manager