What is a Certified Scrum Master? How to Become a Certified Scrum Master?
What is a Certified Scrum Master? People who know the game of rugby should also know the word "scrum." In the case of sport, a scrum means restarting a game after a minor violation, and this includes making the players come together in a tight group.
However, in the case of business, the word "scrum" refers to completely different meanings. It can be defined as a framework in which people productively and creatively deliver highly valuable products by addressing complex adaptive problems.
Today, we will discuss the roles of individuals within a Scrum Team and explore How to Become a Certified Scrum Master?
What is a Certified Scrum Master (CSM)?
CSM stands for Certified Scrum Master, meaning someone who has earned certification to be a scrum team leader. It is an extensive role that involves guiding and coaching the Scrum team.  Nevertheless, below you can see the full definition of CSM.

Definition of Certified Scrum Master (CSM)
Basically, ScrumMaster has a job of endorsing as well as holding up Scrum, which helps everyone to learn Scrum theory and values well. A Certified Scrum Master has a right to demonstrate that they are trained enough and have the required skills for being an impressive Scrum Master. Having a certification means that candidate knows what Scrum methodology is and has a right to be either a Scrum team member or a Scrum Master.
What is the Main Role of a Certified Scrum Master (CSM)?
Scrum teams as in every team need a leader to facilitate processes. Scrum Masters need to serve their Scrum team as well as their whole organization,
Below, you can find the roles and functions of a Certified Scrum Master:
Organizes Scrum events
Be agile
Makes sure that everyone knows the concept of the goals, scope, and product domain
Looks for techniques to carry out product backlog efficiently
Manages product planning in a good environment
Enables the organization of the development team to discipline cross-functionality and self-discipline
Supports the team to carry out high-value projects
Gets rid of obstacles to
Supports to manage the Scrum team
Guides and leads the team organization
Makes the plans of Scrum implementation in the organization
Presents adjustments that develop the team efficiency
Gets in touch with other Scrum Masters to develop general Scrum efficiency
Requirements for Becoming a CSM
Taking into account that Agile Methodology and Scrum has applications in numerous industries, we can say that there is not any curriculum that you must get educated before attempting certification. Nevertheless, it is better for you to have some knowledge with Scrum of at least 1 to 3 years of experience.
In the following list you can see who can do CSM certification;
Scrum team managers
Teams who make the transition into Scrum
Scrum team members
Anyone who wants a career as a Scrum Master.
Is Certified Scrum Master Worth It?
Like every certification program, joining a CSM course will help you to improve your skills and knowledge in that field. Basically, the certifications are used to demonstrate that you have experience in a specific field and you are willing to hold a position related to it. Here below you can find a few advantages of joining a CSM program.
You will be educated by an experienced instructor on Scrum's basic concepts.
You will learn how to collaborate and work cooperatively with other team members.
The certification will make your CV or resume more impressive than the non-certified professionals.
How to Become a Certified Scrum Master?
By just following the steps below you can easily get a certification in CSM
Improve basic knowledge of the framework of Scrum and its lifecycle. You can also look for a tutorial.
Consider taking a two-day – about 16 hours of CSM training course educated by a certified trainer.
Achieve to pass the CSM examination which is conducted by the Scrum Alliance. In order to pass you need to get at least 37 true answers out of 50 in 60 minutes.
Submit a valid license agreement.
Complete your membership profile of Scrum Alliance.
After you complete all these steps above you will be a Certified Scrum Master!
Choosing a Good Training Course Supplier
After having knowledge about the CSM trying to pick an ideal Certified Scrum Master training course is not that easy. That is because there are many choices available. You should also take into account that everyone is in a different situation, and thus you should choose the one who fulfills and meets your needs. In order to find that, look around by considering factors such as accessibility, support facilities, and value.
You should also look for whether they provide you with resources like online tutorials, articles, or any extra subject-related courses. Ensure that you also ask around your friends and also try to get other people's comments who already have a certification. Moreover, make sure that the certification you are going to get will be recognized globally.
You should check the records of the provider such as for how long has the institution gives a facility. Take a detailed look at what the program of that intuition offers. A good and worthy CSM program should provide a good filter of workshops and training. The company providing the Certified Scrum Master Training should also be accredited.
What a Great Training Option Should Look Like?
A great course should focus on offering detailed knowledge of the methodologies of Scrum and also their implementation. Also, it should help you to become a Certified ScrumMaster.
An ideal course should offer you two days of classroom training with online virtual classes. This should include 20 Professional Development Units (PDUs) and 20 Scrum Educational Units (SEUs). What is more, the CSM exam fee, two-year membership, and a free exam retake should be covered by the company.
There has been a rising demand for getting a certification from Scrum, therefore if you look for a secure career then you can find it very easily. Also, you can see that there is a high demand by just looking at Certified Scrum Master salaries.
Note that the average Certified Scrum Master salary is USD 98,000/year, with a high of USD 135,000. Even more surprisingly, an entry-level Certified Scrum Master salary is around USD 80,000.
Further Reading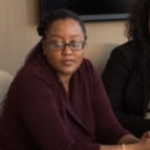 Margaret Conte has been working as a consultany for over 15 years. In this time, she has worked in a variety of project management methodologies (waterfall/scrum/agile) and has been a strategic Project Manager, Coordinator, Facilitator and Scrum Master. She is the co-founder of Development Fast Academy
Tags:
Certified Scrum Master
Scrum Roles