What is a PDU? Professional Development Unit
Congratulations! you passed the PMP Certification Exam and become a certified professional. You learned the latest trends, skills, methodologies, processes, and knowledge areas in project management in order to pass the Exam. However, you must be sure that your PMP Certification expires after three years. Therefore, you need to renew your certification through the PMI's renewal system.  Therefore, you need to know "what is a PDU?". The PMI's renewal system requires you to gain knowledge, participate in events to earn a specific number of PDUs (Professional Development Units). These PDUs will help you to maintain your PMP Certification by learning, teaching others, and volunteering.
What is a PDU? or What are Professional Development Units?
The Professional Development Units (PDUs) are one hour of time span that you spend for learning, gaining knowledge, teaching other people, or volunteering. These measuring units are used to quantify learning and volunteering activities. As we mentioned above, the validity period of the PMP certification is three years, so in order to renew your certification, you must get 60 PDUs and present them to the Project Management Institute (PMI).
The name of this cycle is the Continuing Certification Requirements (CCR) Program.
After presenting the PDUs that you have gained through the activities to the PMI, and receiving the approval for them, the validity of your certification is extended and you will receive a certificate with a new expiry date.
Therefore, you must participate in the events where you can earn professional development units (PDUs). For example, you can take a course about project management processes, you can claim PDUs. The number of PDUs that you will gain is proportional to the duration of the event. For example, one hour of course or webinar is equal to one professional development unit.
Professional Development Units (PDUs) for Each Certification
The below table summarizes the required PDU for each PMI certification.
| | |
| --- | --- |
| Certification | Required PDUs |
| PMP | 60 |
| PfMP | 60 |
| PgMP | 60 |
| PMI-PBA | 60 |
| PMI-RMP | 30 |
| PMI-SP | 30 |
| PMI-ACP | 30 |
| CAPM | Not Required (*) |
To renew CAPM Certification, PDUs are not required. You must re-take the exam every five years to renew. According to the Talent Triangle that was introduced by PMI in 2015, there are three different areas where you must earn a certain number of PDUs. These areas are;
Technical Project Management
Leadership
Strategic and Business Management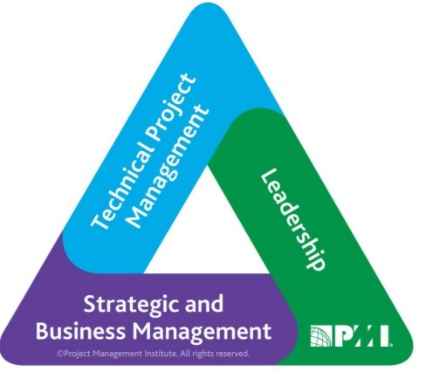 Organizations often want to employ project managers who have higher skills and competencies. A project manager with an equal balance of technical, leadership, and strategic and business management skills is the one that many organizations are willing to work with together.
What is the Difference Between PDUs and Contact Hours?
PDUs and Contact Hours are two different things. However, many PMP aspirants get confused to understand their differences. Keep on reading to understand their differences.
Contact Hours
When you check the eligibility requirements of PMP Certification, you will see the contact hours requirements. Without completing the 35 contact hours training, you can not apply for the PMP Exam. You can complete the 35 contact hours training by participating in online programs. Simply put, 35 contact hours of training is required before getting certified.
PDUs (Professional Development Units)
Unlike the 35 Contact hours training, PDUs are required after you become a PMP. In order to renew the certification after three years, you must be involved in the Continuing Certification Requirements program. The content of the activities that you will join to earn PDUs must be aligned with the PMI Talent Triangle.
Ways to Earn Professional Development Units (PDUs)
Certification renewal gives you a chance to meet other professionals and share your knowledge with them. By this means you will learn many tools and techniques that can help you get ahead in your professional life. Basically, there are PDUs that can be divided into two categories.
Ongoing Education (including online courses, seminars, webinars, industry events)
Giving Back to the Profession
There are too many options to gain PDUs under these categories. It is clear that everyone has different priorities and interests. Also, different industry projects have different requirements. As a professional, you must discover which option is beneficial for your career path. Note that the activity that you select should be officially sanctioned to give you PDUs.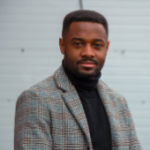 I am a Civil Engineer in HES Consultancy Limited, experience as Director and Resident of Works and Technical, Financial and Administrative Project Audit. I have skills in the area of Procurement, Tenders and Contracting. I am PMP and PRINCE2 Certified. Monitoring and Control with the Earned Value Method.
Tags:
PDU
PDUs
PMI
PMP certification
Project Sponsor