What is Risk Appetite Definition? – A Risk Appetite Statement defines the degree of risk that an organization is prepared to accept in the wake of its objectives before action is decided to be necessary to reduce the risk. It may show a balance between the positive and negative risks that change and innovation bring. Although various authorities and standards provide various definitions for risk appetite, they refer to nearly the same meaning. For example, risk appetite is the amount and type of risk that an organization is prepared to pursue, retain or take according to the ISO 31000. The PMBOK Guide defines it as the degree of uncertainty an organization or individual is willing to accept in anticipation of a reward. Either this or that way it helps to guide an organization's approach to risk management. Let's go deeper into the subject and analyze the difference between Risk appetite vs Risk tolerance.
What is Risk Appetite Definition?
There are very important concepts and terms in risk management that are frequently misunderstood by individuals who are new. Risk Owner, Risk Trigger, Risk Attitude, and Risk Response strategies are a few of them. Although this topic was covered in our previous post; Risk Tolerance vs Risk Threshold, we decided to go deeper and discuss the main aspects of Risk Appetite in this article to provide you a better understanding.
From a PMP Certification Exam point of view, understanding key risk management terms is essential because the availability of a risk management plan depends on that. If you don't know the differences between risk management terms well, you will have difficulties while creating your risk management plan.
Basically, a risk is an uncertain event or condition that may have positive or negative effects if it occurs. These effects might be on project scope, project deliverables, cost, and schedule.
According to the above definition, risk can have either negative or positive outcomes. Therefore, risk management aims at increasing the probability and impact of positive risks and decreasing the probability and impact of negative risks.
The behavior of stakeholders for risk acceptance often affects the strategies to be established to deal with positive and negative risks.
Every organization has a particular behavior towards risks. Some of them want to accept, some of them want to avoid and others may be hungry for risks. An organization's behavior towards risks depends on the risk attitude. Risk appetite is a factor (like risk threshold and tolerance) that determines the risk attitude of the organization.
Risk Appetite Levels
According to the dictionaries, appetite means hunger (desire to eat food). Risk appetite refers to a level that is being hunger to risks. It represents the level of risk that an organization is willing to take to grow. Some organizations are hunger to risks, others like to be on the safe side. If the risk appetite of an organization is high, this shows the organization is willing to take risks. On the other hand, a low-risk appetite shows that the organization is avoiding to take risks.
Typically, the board of directors of an organization is responsible to decide the appetite. In other words, they determine the extent of the significant risks that the organization is willing to take. The risk appetite level can be determined by analyzing the nature of the work undertaken and the objectives pursued. For example, risk appetite may be low when health and safety are critical. On the other hand, it may be high for an innovative project where programming and development tasks are performed.
Examples of Risk Appetite Levels
Below are examples of risk appetite levels for an organization.
Averse: The organization is averse to take risks. Avoidance is a key decision.
Minimalist: The organization prefers to select options that are ultra-safe and have a low degree of risks.
Cautious: The organization is willing to select options that are safe and have a low degree of risk.
Open: The organization is open to risks while considering all the potential options.
Hungry: The organization is eager to be innovative and to choose options that have high risks and rewards.
Risk appetite levels vary from one organization to another depending on the business, industry, and objectives of the organization.
How to Measure?
Risk appetite can not be measured all the time definitely. It is sometimes defined by a broad statement of approach. Depending on the losses and rewards, the organization may have a level for some types of risk.
On the other hand, measurements for different categories of risks guide an organization to know what level of delay or financial loss it is permitted to bear. If the organization knows the impact and possibility of occurrence of risks, it will define the appetite level well.
Benefits of Defining Risk Appetite
An organization can make a balance between the positive and negative risks for innovation if the risk appetite level is defined. This approach guides the organization on the level of risk to be taken and promotes consistency of approach across the organization.
Defining the acceptance of risk levels also helps to make better resource planning to minimize the effects of negative risks.
What is a Risk Appetite Statement?
Risk appetite statement is the expression in written form of the level and types of risk that an organization is willing to take or to avoid, in order to achieve its organizational objectives. A Risk appetite statement comprises both qualitative and quantitative analysis regarding earnings, risk measurements, liquidity, and other important measures. If you don't know their difference, you can read; Difference Between Quantitative and Qualitative Risk Analysis.
Risk Appetite vs Risk Tolerance
Unlike the definition of Risk Appetite, Risk tolerance can be defined as the determined range of acceptable results for an organization in which an organization accepts or avoids risk. It is often described as a percentage to show the sensitivity of an organization to risks.
Conclusion
It is essential for an organization to define the risk attitude and communicate it to the whole organization and bear in mind it while making decisions regarding the prioritization of policies and projects. In this article, we discussed key risk management concepts. If you are preparing for the PMP Certification Exam, you should know them well.
See Also
Further Reading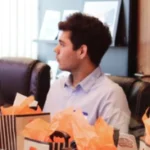 Francois Simosa is the head of training for the Gragados Training Associates, which provides special project management and risk management training programs.
Tags:
Risk Appetite