Machine Learning Engineer Salary & Trends in Machine Learning
The demand for machine learning engineers and job opportunities are dramatically increased for the past 10 years. Some fields of interest nowadays, are the center of attention likewise Artificial Intelligence (AI) and Machine learning (ML). Their uses range to many industries and also when their wide range of use is integrated with a constant increase in projection, they become one of the most demanded careers today. As of 2021, Machine Learning Engineer Salary is approximately $150,000/year in the United States.
Artificial Intelligence (AI) and Machine learning (ML) are usually regarded as the careers of the future. Nevertheless, this does not come to the conclusion that ML and AI do not have value today. Indeed, it means that having a career in these fields will provide you a guarantee of a bright future. If you are keen on the careers like Machine Learning or Artificial Intelligence, then you will get very useful information about trends and predictions of machine learning salary for 2021 that you should follow.
Being a Machine Learning Engineer
The chances of finding careers in the field of Machine Learning are as high and sufficient as utilization of technology. The use of ML from online shopping to self-driving cars, as well as epidemic and pandemic avoidance. Therefore, in modern life, there is actually not any field that cannot be developed through the strategies of algorithms.
To add to that, Forrester anticipates with a recent report that AI and ML will introduce a new dimension as well as additional experiences and cases in 2021. In order to match with quickly shifting demands and surpass the new competition, ML adoption will rocket dramatically together with more companies that invoke these technologies.
We can confidently say that career opportunities in Machine Learning are increasing almost without limit. But even though there are amazing opportunities in ML, there are more unoccupied positions for machine learning professionals when compared with people who have these skills. According to An Ernst & Young report, it has identified that in this field, there is an authentic "talent crisis". Also, as reported by Analytics Insight, the global skills gap in AI has identified as 66%.
It is obvious that there is a sharp lack of skilled ML talent. Together with the increase in demand for these profession of fields, it is expected that there is a high potential of earning for ML literate candidates.
Machine Learning Engineer Jobs & Career Opportunities
If you would like to have a good salary together with good job satisfaction, ML is the best field that suits great on you. Below, you can find some jobs in that field that demonstrate salary trends for 2021. The list below shows information about machine learning salary by job role with the corresponding geography.
1. Machine Learning Engineer
Among the most popular Artificial Intelligence jobs, the role of a Machine Learning engineer comes in the third-place whereas ML became the most required technical skill today.
The duty of a machine learning engineer is to use appropriate algorithms as well as tools in order to design and develop ML systems. Other jobs of these professionals are conducting statistical analysis and fine-tuning test results for data modeling, evaluation as well as building effective self-learning. What is more, a significant part of the job is to prepare and re-prepare systems when necessary.
To practice as an ML engineer, you need to have a knowledge of statistics and programming. Having skills in mathematics, probability, and algorithms is also necessary. Apart from these, a solid understanding of data structures, data modeling, and software architecture is an important required skill as well. To add to that, you also need to know coding using software like Python, Java, and R.
Below, you can see machine learning salary by Geography.
Machine Learning Engineer Salary by Geography
The average machine learning engineer's salary;
$150,000/year in the United States
£ 52,000/year in the UK
₹ 700,000/year in India
2. Data Scientist
According to a Harvard Business review article, it has mentioned that Data Scientist is the "Sexiest Job of the 21st Century". Overall, it can be said that Data Scientists gather, analyze and interpret large volumes of data followed by producing dynamic insights, which in turn help to carry out business decisions. In order to do that professionals use their advanced skills in technologies, which include ML and Predictive Modeling.
All candidates are preferred to have a strong background in statistics and programming, especially in Python as well as the knowledge of R and SQL.
Data Scientist Salary by Geography
The average data scientist's salary;
$115,000/year in the United States
£ 52,000/year in the UK
₹ 1,000,000/year in India
3. NLP Scientist
Firstly, NLP is a field that enables machines the ability to comprehend human language and stands for Natural Language Processing and Applications. This includes voice recognition, text to speech, and many others that we daily use.
What is more, an NLP Scientist copes with improving a machine with the capability of learning speech patterns as well as translating spoken words to other languages. Therefore, the professionals of this job are required to have excellent fluency in the syntax, spelling, as well as the grammar of at least one language. They should also have a good background in ML.
NLP Scientist Salary by Geography
The average NLP Scientist salary;
$118,000/year in the United States
₹ 1,000,000/year in India
4. Human-Centered Machine Learning Designer
Human-Centered ML Designers cope with the sector of machine learning, in which ML algorithms are mostly centered on humans. This job includes creating patterns from the data that is available. This data can be learned by machines relying on individual information. YouTube and Netflix recommendations can be examples of this technology. They use the historical data of users to make suggestions to them based on the contents they use.
The requirements for this job are understanding human behavior, and being able to use work habits and practices to build workflows depending on the relationship of systems and machines. Apart from that, advanced knowledge of programming skills in Python, R, and Java and machine learning are the most important requirements.
Conclusion
Over the past few years, the demand for machine learning engineers and job opportunities are dramatically increased. High Machine Learning Engineer Salaries and benefits packages tell the same thing. Because companies employ these professionals to develop programs and algorithms to understand human behavior and habits to enhance customer satisfaction.
See Also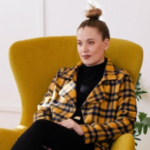 Director at HST Systems Limited
Since 2009 I have been working as a project management professional. I am passionate about new technologies, i have the privilege to implement many new systems and applications for my company.
Tags:
Data Scientist
Machine Learning Engineer
Machine Learning Engineer Salary
NLP Scientist