Who is an IT Architect? Job Description, Duties & Salary
Nowadays, IT is the heart of almost all businesses and organizations. But each company is different and thus, needs different requirements. Therefore, companies require an IT architect with both hard and soft skills to form and adjust the best IT solutions. Typically, IT architect job description includes designing and maintaining computer networks as well as fixing network issues. The salary of an IT architect is often thought to be a lot. Is it like that? Let's explore!
IT Architect Job Description
An IT architect is a professional who thinks of a new high-level quick fix for problems like systems, business applications, portfolios, entire enterprise, and infrastructure. They improve IT services as well as fixes for companies. They have several different roles, which include the followings;
Domain Architects – architects who cope with applications, infrastructure, business, and information.
Enterprise Architects – this covers all other perspectives of IT architecture.
Security Architects – architects whose main field of interest in mechanism, technologies connected with asset protections, and processes.
Solutions Architects – architects who improve solutions for business problems.
Duties and Tasks of an IT Architect
Below you find the main roles and certain responsibilities of an IT architect. However, these roles rely on the size of the organization, its requirements, and ant other extra IT sources.
Planner
An IT architect should be able to form a project roadmap that illustrates how things are processed from current to future situations. What is more, this roadmap must also include required activities.
Consultant and Advisor
Another important role of IT architects is to know how to form firm business relationships with clients in order to deliver amazing services. A skilled professional debunks the process in order to make everyone benefit from the job. This should be done by being available to advise and thus, build a strong and trustworthy relationship.
Presenter and Communicator
IT architects in this responsibility should be able to interact with people and present their ideas in a nice manner to all management levels as well as experts. Moreover, they should also explain their thoughts to other people who are not in the field of IT.
Change Manager
Not surprisingly, IT architects can be described as the center of change. They are required to understand how these adjustments will influence several aspects of the business. These aspects include personnel, business processes, and functions, data, application and etc. What is more, they should also take future changes into accounts such as more advanced technologies and new processes.
Leader
IT architects form and design the project in the IT world followed by constructing it with the IT team. Therefore, they are required to act as a leader, setting goals and necessary expectations as well as cheering everyone else up in the team.
Stakeholder Manager
The IT architect should determine the most significant and the best stakeholders. They also should know how to appreciate IT and its business cultures.
Required Skills to Become IT Architect
The required skills to become an IT architect can be divided into two; hard skills and soft skills. Hard skills are skills that you study through your education, listening to lectures, applying to online certification programs throughout your career. Soft skills, on the other hand, are more difficult to explain because they are not technical skills that show personalities.
Hard Skills
Hard Skills for an IT Architect include virtualization, cloud computing, systems architecture, computer security, IT security, and management. Let's go deeper into each topic.
Virtualization
Hardware platforms, network resources, and storage devices are the virtual machines of the IT world. Therefore, IT architects are required to know how to handle problems with virtual resources.
Cloud Computing becomes even more significant for all digital professionals as more IT functions transit to the cloud. They should get to know all cloud computing operations, including scaling as well as sharing resources.
Systems Architecture
Systems architecture is a hard skill that includes the behavior, views, structure, and perspectives of IT systems through a conceptual model. What is more, systems architecture skills involve both modules and sub-systems which have an important role in the whole system.
IT Security
Cyber security has become the most important sector due to online data fraud, viruses, hacking, and other cyberattacks.
IT Management
What is more, IT architects should know how to handle resources. These resources include data, software, data centers, and computer hardware.
Soft Skills
A professional who is working in that field should possess soft skills as well as hard ones. Here below are must-have skills;
Communication
Nice communication is the most significant feature of this job. IT teams need to explain complex concepts and people who are non-technical are required to have a clear mind without any question.
Analytical Skills
A professional with analytical skills should be able to interpret and comprehend data in order to make worthy, impressive as well as efficient decisions. These skills contain problem-solving and critical thinking skills.
Organizational Skills
We are now aware that like designer architects, IT architects are also responsible for more than one task at the same time. They should have good time management skills, be organized, and handle problems in a professional way.
Project Management
Project management skills include initiating a project, planning it, analyzing, controlling followed by summing it up for the required goals and success while also considering necessary criteria. You should have realized that most soft skills connect with one another. This is because an IT architect should be an ordinary person but a professional who can handle multiple tasks while being articulate, smart, and organized.
Job Description and Salary of an IT Architect
If you have already decided to be an IT architect and started looking at job opportunities, below you can find some descriptions that should look at:
Prototype, create, form, analyze, design, and check new design models, methods, and other algorithms
Describe the application, technical architectures, and the system
Accomplish required technical standards and procedures
Research new ever-developing software applications as well as their products
Able to predict forthcoming plans and component architecture
According to the statistics below, the average salary for an IT architect in the US is as follows;
Glassdoor :  106k USD/year
Indeed      : 107k USD /year
Payscale   : 117k USD/year
In India, the average salary of an IT architect is around ₹1,880,000.
See Also
List of Technical Skills in Project Management
Enterprise Architect Job Description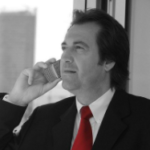 Over 20 years in portfolio management, streamlining business processes, and systems integration. Utilizing best practices: PMI, Scrum, Agile, Kanban, Lean/Six Sigma, CMMI, ITIL and MOF. Extensive experience in managing in cross functional environment, getting to the root of the problem, bringing stakeholders together to resolve them. Vice President at Force3M Training.
Tags:
IT Architect