What is Salesforce CRM Used For? A Beginner's Guide
Salesforce which is centered in San Francisco is a cloud computing company, founded in 1999 by Marc Benioff. Marc Benioff is both the company's chairman and CEO. Salesforce has formed the modern software-as-a-service (SaaS) market together with its customer relationship management (CRM). Customer Relationship Management (CRM) solutions were located on a company's own server. It generally takes months or even years to establish it. Even though after setting it successfully it is very difficult to use. Therefore, CRM software and delivering it are thoroughly set up online as a service. This idea is the main concept behind Salesforce. It has become globally the fifth-largest software company as it started as a Software as a Service (SaaS) company.
What is CRM?
Customer Relationship Management (CRM) is a process of managing your company's interactions with customers. Its aim is to facilitate processes and improve profitability. For this purpose, they use data analysis to work on a high amount of information.
As a result, companies use the data gathered from various sources to drive sales. This is what CRM tools offer.
Software Tool
Like other CRM tools, Salesforce is a cloud-based software that provides flexibility to the companies for tracking and reporting customer data. Compared with other tools, it provides advanced solutions for managing contacts, eCommerce, and records.
What is Salesforce Used for?
Basically, Salesforce is a multi-solution platform that has designed to aid businesses. In other words, it manages to make companies and customers come together. It provides a facility for keeping track of all customer as well as client information. This will assure nothing will be missed whether you are advancing a service, organizing a community, or selling a product. For example, it can be used to help cope with both present and past customers. This is done by sending both targeted and personalized messages.
Salesforce enables the following things:
Conducting your contacts
Following the track of leads
Forming reports
Creating and impersonating email marketing campaigns
Carrying out social engagements
Conducting e-Commerce
Sustaining records of communication with customers
Combining with third-party software
Improving Customer Experience
Workers in Salesforce have a daily life of varying tasks. This depends on the person's certain duties as well as the job title. For instance, a salesforce developer forms innovative products and features whereas a salesforce administrator is a specialist at deploying and conducting the platform. Duties might involve cleaning up old data, user sustenance, and offering help to other team members.
What Are the Benefits of Salesforce?
Salesforce is the best solution to transfer to companies that look for avoiding a messy mix of numerous legacy apps and systems. The platform allows companies to analyze critical apps and systems. For example, nowadays, many companies provide more than one kind of customer support via live chat, social media, phone, email, etc. Each of these services needs various technologies on the back end, which in turn can be unmanageable fast. The hard management of these kinds of facilities can be integrated into one management console, which is called Salesforce APIs. It simplifies customer service and thus enhances response times. What is more, companies can also use Salesforce APIs so as to combine with legacy, other databases as well as business-critical systems such as ERP.
Moreover, it can automate ordinary tasks, which people in administrations have wasted a lot of time working on. This helps boost productivity, use time more efficiently, and thus, increase sales. Also, it can allow IT talent to manage products by using more strategic moves.
Another benefit is that Salesforce has many characteristics to keep important data safe and secure for businesses of all sizes. What is more, vertical-specific offerings make sure that the rules of the company which is in highly-regulated industries, comply with government regulations.
How Does Salesforce Work?
Salesforce has a wide versatility of products that you can choose from, and this depends on the needs of the business. For example, if you want to increase your sales, Salesforce can provide Essentials, Billing, Sales Cloud, Partner Communities, CPQ, and Pardot. If you want to enhance your e-Commerce then Salesforce offers Order Management, B2C Commerce, and B2B Commerce. In terms of Analytics, Salesforce provides tools such as Einstein Predictions and Einstein Analytics Plus.
How to Get Certified in Salesforce
Salesforce offers about 20 percent of the global CRM market. This means that there are many awesome chances to upgrade your skills in either Salesforce development or administration or even both. There are opportunities such as the Salesforce Platform Developer I Certification Training and the Salesforce Administrator Certification Training Course.
There are also some courses that you can take. A course that provides hands-on training by using the latest platform version of Salesforce is Lightning. Here, students can learn almost everything they are required to know about the improvement of Salesforce apps and their administration. It is where students learn core administrative characteristics of the platform just within 64 hours of blended learning and 30 hours of hands-on practice. What is more, students will learn the basics of Lightning Components, which includes Lightning Components, and the instructions of how to install them as well as how do they compare to Visualforce.
What is more, that program also allows students to be prepared for both Salesforce certification exams through some practice tests and quizzes which are found at the end of each course chapter. Another thing which makes these kinds of courses amazing is that they provide various options of solution. For instance, one can enroll in a program called the Flexi-Pass program which involves the mixture of both self-paced learning and lectures led by instructors.
Moreover, if you look for something which is not that deeply comprehensive, then you can go for a self-paced learning option. And if you are in a team in which every member is going to use Salesforce and then you can corporate training solutions in order to assure that you will get most of the Salesforce platform. In these programs, even you will be able to get limitless class recordings as well as self-paced learning even after the course is completed.
Further Reading
See Also
Cloud Computing vs Edge Computing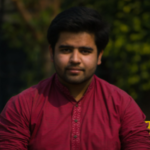 Adhar Dhaval is experienced portfolio, program and project leader with demonstrated leadership in all phases of sales and service delivery of diverse technology solutions. He is a speaker sharing advice and industry perspective on emerging best practices in project leadership, program management, leadership and strategy. He is working for the Chair Leadership Co.
Tags:
CRM
salesforce
What is Salesforce