10 Must-Have Software Tools to Grow Your Startup
2021 might end up being the year of startups. These days, such businesses can grow very quickly. Why is that the case? According to the experts at Bulletproof, startups tend to use the latest technologies and management strategies that might be unknown to their competitors. Obviously, it is a big asset when it comes to operating a business. Here we have made a list of the 10 must-have software tools that you can take benefits from them.
Do you own a startup? If that is the case, you should determine what tools can end up being beneficial to your business and then start using them as soon as possible. To make it easier for you, we prepared a list of must-have software  tools that will help you grow your startup. Do you want to know what they are? If that is the case, then keep on reading!
10 Must-Have Software Tools
GitHub
It is an ideal tool for developers who work in your company. A lot of people use this tool and for a good reason! First of all, it gives them an opportunity to find solutions to the problems that they might be having with their software. Second of all, it allows them to back up their code, which makes analyzing past changes or introducing new ones much more manageable. Note that GitHub provides its basic services for free.
Google Analytics
This helpful tool can analyze the traffic that the websites that belong to your business are getting. As a result, you will be able to determine which social media platforms you should focus on and whether your marketing strategy is successful.
Slack
This tool can help improve the communication between your employees. Instead of letting each one of your teams use a different application to send messages to other team members and other employees, you can make them all use this one application instead. It will definitely increase their productivity and efficiency! Slack integrates with other third-party tools such as Zendex, Dropbox and Trello.
ZipBoard
ZipBoard is a tool that your developers, testers, and project managers can use in their browsers to collaborate with one another. It is also available as an application for different mobile devices. It is very easy to use and allows for creating a dashboard that will show them every important information they will need to stay productive.
Trello
Many companies use Trello on a daily basis, and you should do it too! First of all, it will let your business stay organized. It lets you create a board for any project, with the help of which you can plan out your work and check whether the people who are working on it are making progress. Second of all, it is very simple and easy to use. Considering this, it can be used by small businesses and large enterprises alike
Asana
Like Trello, Asana is an application that lets you organize your business. It will allow you to map out any project and then track the progress that your employees are making. Other than that, it is a very simple and intuitive tool. Consequently, it can be used by any team regardless of its size. Asana focuses on managing the whole project in one tool. Project teams can easily create projects and tasks can be assigned to team members by specifying deadlines. App integrates with other third-party tools such as Asana time tracking from TimeCamp, Google Calendar and Outlook.
Hootsuite
This is a social media management platform that can be used for managing all the social media profiles of the company. Many people use this platform to manage big social media campaigns and track their effectiveness. It is also used to analyze the content you will be posting on social media and make sure that it is presented in the best possible way. All in all, Hootsuite will allow you to manage your social media profiles with ease.
Help Scout
Help Scout is an app that can be used in order to manage customer support and customer satisfaction. This tool will help your team respond to any questions that your customers might want to ask you quickly and effectively. Moreover, it will help you keep track of all the issues that have come up while your employees were interacting with your customers.
Bitly
This is a great tool for sharing long URLs. On top of that, it helps determine whether your social media company is effective or not. As a result, it can turn out to be quite beneficial to your business!
MailerLite
This is an email marketing tool that allows you to create newsletters, among other things. It comes with many useful features that will help you reach your audience and manage your email marketing efforts with ease.
These 10 Must-Have Software Tools Will Help You Grow Your Startup!
There are tons of software tools available on the market. Selecting the most useful ones is always a big challenge for people. All in all, there are many different kinds of applications that you can use to make your startup grow. They can range from project portfolio management software to email marketing tools. Thanks to such a large number of choices, you are guaranteed to find the software that is tailored to the needs of your company in no time.
However, make sure to determine what your goals are before investing in a certain tool. Are you interested in investing in social media marketing? Do you have the resources to do it? Do you really need two different project management tools? Once you ask yourself quite a few such questions, making an informed decision should become much easier!
See Also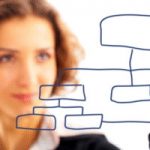 A dedicated Career Coach, Agile Trainer and certified Senior Portfolio and Project Management Professional and writer holding a bachelor's degree in Structural Engineering and over 20 years of professional experience in Professional Development / Career Coaching, Portfolio/Program/Project Management, Construction Management, and Business Development. She is the Content Manager of ProjectCubicle.
Tags:
Asana
Bitly
Help Scout
Hootsuite
MailerLite
Software Tools
Trello
ZipBoard