What is SAP Certification Training? A Beginners Guide
SAP provides Enterprise Resource Planning (ERP) solutions for organizations. ERP systems are developed to plan, control and manage various processes in organizations every day. For instance, material planning, which is facilitated by ERP systems, is very important for companies in the manufacturing industry. All the processes are planned, documented, tracked, and reported from order to invoicing through ERP Systems. SAP offers more than 130 certifications that respond to specific business requirements. You can visit the company's website to review each product and get the related SAP Certification Training Course at associate, specialist, or professional levels.
What is SAP?
Standing for 'Systems Applications and Products', SAP was targeted to offer customers the capability to communicate with a common database together with a range of comprehensive applications. Slowly, more applications started to get established and now, SAP is being used by prominent companies such as Microsoft and IBM. SAP was established in 1972 by five IBM employees from Mannheim, Germany. Providing immense abilities to conduct financial assets, plants, production operations, materials, cost accounting, and archived documents, SAP applications have undergone many adjustments. What is more, the R/3 framework works on different platforms which involve Windows 2000 and makes use of client/server models. Also, it contains internet-enabled packages as well.
SAP is capable to handle enormous data volume which is created every day as a result of an organization's processes. What makes SAP flawless is its error-free and accessible database. Because it lies at the heart of a company and if it falls down, the company will become functionless. As of 2021, more than 450,000 customers benefit from using SAP and more than 100,000 employees serve them to grow their businesses.
What is SAP Certification Training?
SAP has been continuously contributing to its products by providing new applications of e-business, supply chain management tools, web interfaces, customer relationship management, etc. Nowadays, most business companies look for SAP framework, and thus SAP certification is becoming dramatically popular for employee careers. SAP is not only regional but also entertains globally. It can be said that SAP is a business platform known across the world in several functional sectors. These fields involve Production Planning and Control (PP), Financial Accounting and Controlling (FICO) as well as Materials Management (MM). The request for SAP professionals is rising in production facilities as companies continuously present a new wide range of spectrum of SAP modules.
Eligibility of SAP Certification and the Offered Courses
SAP forms many modules as well as courses. Through its eligibility relies on certain SAP certification courses. However, it is suggested that the candidate has an appropriate academic background in related subjects. These subjects include Information Systems, Computer Science, Finance, Human Resource, Systems Engineering, Business Administration, Accounting, and Operations Management.
What is more, SAP certification training is separated into two types of courses. The first one is more functional, and the second one is more technical. Nevertheless, both of them show very much like transaction codes and authorization. You should also know that the Technical SAP certification mainly centralize on module customization and programming. This is further substantiated by other roles, which integrate both functional and technical parts. That mainly includes the duties of business analysts. Also, technical courses are recommended as well in the case you are from programming, computer background, or developer.
Although there are not any certain sets of courses that you can have before taking the certification exam, you should have some background knowledge. Especially, in the case you are applying for a higher level Professional Certification, it is a must that you have an Associate level Certification. This is because, SAP certifications allow companies to verify that you have experience with SAP partners, customers, software users and that you are the expert that they are looking place in an SAP environment. Also, the certification is recognized all over the world and has standardized criteria for various roles and responsibilities.
Benefits of SAP Certification
Nowadays, SAP is one of the most looked for certification in the business environment. IT professionals certified with SAP platforms are requested in each and every part of the world and what is more, it is one of the most successful IT certifications. However, SAP implementation is a little bit complex procedure, and is it requires sufficient knowledge and experience. To be an expert, it takes many years of experience to have enough experience.
Job Opportunities
The main reason that people apply for SAP certification training courses is to get better jobs. Many candidates have risen up in their careers by using their SAP certification. Currently, SAP is being recognized by companies all over the world and thus, can bring a great ascend in almost everyone's career. As the demand is increasing, the chances for eligible professionals are rising as well.
Salary
Not surprisingly, SAP-certified professionals are paid higher than those who do not have a certification. Even SAP consultants begin with a dramatically higher salary than those who do not have a certification. However, the average salary also relies on a lot of factors. These factors include the level of experience, employer type, the applied industry, and educational background. Usually, professionals with at least 4 years of experience have a right to ask for an average salary between $58,000 and $80,000 whereas veteran SAP executives earn between $95,000 and $140,000. As for education, professionals who have an MBA (Masters in Business Administration) degree can ask for a salary of between $68,000 and $116,000 anywhere.
Furthermore, SAP professionals can be hired not only by the government but also by private firms. Those who work with the Federal Department can have a salary between $80,000 and $159,000. As for the industry type, professionals working in software companies have mentioned that they have the highest salaries between $83,000 and $114,000. But, there is also a need for SAP consultants in ERP systems, consultancies, manufacturing, CRM solutions, distribution, logistics, production, and many other industries.
Opportunities for Promotion
The interesting thing is that SAP certification acts as a protection in almost every career. There are limitless chances once you get the certification and thus it will be easier to achieve your career goals. What is more, in business life, SAP employees who are certified are more prioritized to have a promotion than those without the certification.
Conclusion
Nowadays, SAP systems can be defined for both large-scale and small businesses. In other words, the SAP system is one of the most favorable ERP platforms as SAP certification allows people to be better professionals for the increasing workplace intricacies.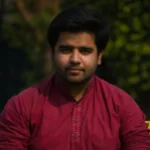 Adhar Dhaval is experienced portfolio, program and project leader with demonstrated leadership in all phases of sales and service delivery of diverse technology solutions. He is a speaker sharing advice and industry perspective on emerging best practices in project leadership, program management, leadership and strategy. He is working for the Chair Leadership Co.
Tags:
Enterprise Resource Planning
ERP
SAP
SAP Certification