Salesforce Developer Certification Courses: Eligibility Criteria and Exam Procedures
A Salesforce developer certification verifies that a specialist has the skills and experience required to create custom apps and analytics functionality on top of the Salesforce platform's functionality. Platform App Builder, Developer I, and Developer II are the three categories of Salesforce developer certifications currently available. These certificates show a professional's capability to construct custom data models, define business logic, develop user interfaces, and ensure device security. Customizations may also be made to predict profits and earnings, as well as to build and manage more efficient company workflows. We'll cover Salesforce Developer Certification eligibility and exam procedures in this article, however in the first stage, let's go over some Salesforce developer basics.
Salesforce is probably one of the most famous and well-known cloud-based customer relationship management (CRM) platforms for sales, marketing, and service in the world.
What is the Role of a Salesforce Developer ?
You may be surprised to learn that there are two types of Salesforce professionals: administrators and developers. The programmers create custom code for the client or modify existing code. They usually work for a Salesforce partner, which is usually a large software firm, or for a customer, such as a bank.
What is more, Salesforce developers must be able to test and implement applications for clients as well as write or customize them. Salesforce developers may also have the following roles and responsibilities:
Improving CRM workflows
Sustaining user roles and security
Creating design documents as well as technical plans
Taking care of informational workshops for other teams
Interacting with other engineers and developers
Getting through and analyzing business processes, which should include sales and management account
The Advantages of Being a Salesforce Developer
The main and clear advantage of working as a Salesforce developer is the pay. In the United States, the average salary for a Salesforce developer is more than $110,000. Companies large and small are adopting Salesforce, so there are plenty of job opportunities all over the world. What is more, there is also job satisfaction and ongoing development. However, you should know that it is hard to get bored when technology is constantly evolving and applications need to be updated on a regular basis.
How to Become a Salesforce Certified Developer?
If you would like to work as a Salesforce developer, there are some certifications that you can benefit from. As previously stated, there are three types of certifications available:
Salesforce Platform App Builder: Used to learn creating custom applications using Force.com's APIs and pre-built functions.
Salesforce Platform Developer I: Used to learn how to use the Apex programming language and the Visualforce user interface (UI) framework to create custom applications for the Salesforce platform.
Salesforce Platform Developer II: To learn how to use the Salesforce platform's advanced programmatic capabilities and data modeling to involve less simple business logic and user interfaces in applications.
Developers need to register for the assessment in advance followed by arranging the tests for each qualification at either a test center or online.
Eligibility and Process of Exam for Salesforce Developer Certification
Eligibility Requirements
The Salesforce Platform App Builder exam and the Platform Developer I exam have no prerequisites. However, in order to be able to take the Platform Developer II exam, you must have the Developer I credential.
Accreditation body
Salesforce.com can be described as the main accreditation body which mentions the form of all three certifications of Salesforce developer. ATOs can also supervise the training of candidates who will then be required to take the Salesforce.com exam. You can easily have an access to the structure of the exam, as well as sample questions and requirements to qualify, which are all available on the website.
The Format of the Examination
The Platform App Builder exam is proctored and can be taken online or in a testing center for $200. The exam consists of 60 multiple-choice questions and takes 105 minutes to complete. To pass, you must get a score of 63 percent. You should take into account that the Developer I exam is also $200, and it consists of 60 multiple-choice questions with a time limit of 110 minutes. What is more, a minimum passing score of 65 percent is required. In the case of the Developer II exam, there are 60 multiple-choice questions and this will cost you $200. In order to complete all the questions, candidates have 120 minutes, and a minimum score of 63 percent is required to pass the examination.
Accredited Training Organizations
Salesforce.com enables ATOs to run exam preparation courses. Learners also have access to a 24-hour practice lab as well as real-world case studies. Over the years, the pass rate has been consistently high.
Taking the Exam Again
The Salesforce Developer certification exams are comprehensive and time-consuming, requiring thorough preparation. You should bear in mind that, even though you study a lot, there is a probability that you will fail. However, do not be sad, fortunately, retakes are permitted. The fee of a retake examination, on the other hand, is $100.
Post Examination Requirement
Certificate holders must protect their credentials after passing the exam by acting professionally as much as possible and paying close attention to the Salesforce platform requirements. What is more, there is no expiry date for the certification of this qualification. If you would like to know further in more detail, you are free to go over the books and websites concerning this platform.
Summary
Becoming a Salesforce Developer is a shining career path for professionals. Salesforce developer certifications include Platform App Builder, Developer I, and Developer II. The average salary is more than $110,000 in the United States. During the exam, you will encounter both multiple-choice questions and real-time and fact-based questions. If you have any questions about the exam, you can use the comments box below.
Further Reading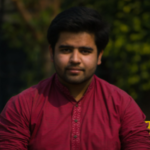 Adhar Dhaval is experienced portfolio, program and project leader with demonstrated leadership in all phases of sales and service delivery of diverse technology solutions. He is a speaker sharing advice and industry perspective on emerging best practices in project leadership, program management, leadership and strategy. He is working for the Chair Leadership Co.
Tags:
Salesforce Developer
Salesforce Developer Certification