Stakeholder Management in Project Management
All the projects are subject to external influences. Even if everything is clearly defined within a project, they can not exist in isolation. Typically, projects are surrounded by the people, organizations, internal and external stakeholders who have a particular interest in the outcome of the project. When the stakeholders influence the project in order to meet their own requirements, this will create significant risks such as scope changes, an increase in the complexity and the costs. However, if the stakeholder's requirements are not addressed clearly or if they are not involved in the project, the project's possibility of success will decrease. It is the project managers business to balance the stakeholder involvement and isolation in order to complete the project successfully. In this article, we will discuss stakeholder management and its importance in project and construction management.
Stakeholder Management
Stakeholders can be anyone or organization who have a stake or a particular interest in a project which is undertaken by an organization. They will be affected by the project's outcomes and/or they will influence the project. When they benefit from the project, they will be positive and supportive. Conversely, if the project has negative effects on the stakeholder's requirements, they may be negative and obstructive.
Stakeholder management is a difficult and complex task because, a large number of people involved in a project with different levels of power, authority, and interests.
Stakeholder Management in Construction Projects
Stakeholders can be anybody internal or external to the organization. For example, regulatory bodies, neighbors, shareholders, funders are the stakeholders of a construction project. In order to perform successful stakeholder management, the project manager must classify and prioritize various stakeholders needs. There may be numerous external stakeholders as well as internal ones within a construction project.
Typically stakeholders interest is high in the early stages of a construction project. Because they know that many things can be changed easily before the project starts. Once the construction starts, changes become difficult and costly. Therefore effective stakeholder management in construction projects is very important at this phase.
Stakeholder influence often decreases when the construction starts. However, it increases again just before the handover phase.
Internal Stakeholders
Stakeholders can be classified into two major groups which are internal and external stakeholders. Internal and external stakeholder management may be difficult especially in construction projects. The client organization may also involve stakeholders with different interests and expectations in the project. A multiheaded client organization makes the decision making process difficult.
Internal stakeholders are individuals or teams in your organization who have an interest or concern in a strategy, plan, product or process. They can be anyone within the organization.
Below are some of the examples for Internal Stakeholders
Auditors
Board of Directors
Executive Managers
Operations Teams
Internal Customers
Portfolio Managers
Program Managers
Sponsors
Business Units
Users
External Stakeholders
In Stakeholder Management, External stakeholders are entities that are not in your organization but are impacted by or impact your organization's performance. They may be individuals or organizations who are not part of the client organization. The number of external stakeholders may be high or low depending on the type of the project. For example in a publicly funded project, the number of external stakeholders is often high. In private sector projects, stakeholder groups are often fewer than in public projects.
Below are some of the examples for External Stakeholders
Regulatory Authorities
Subcontractors
Suppliers
Government
Investors & Creditors
Communities
Organizations
Partners
Media and Press
Basically, stakeholder management is key for the success of any project. Stakeholders can be positive as well as negative. A positive stakeholder will benefit from the successful achievement of a project, either by increasing their own life quality or by increasing the profit. Negative stakeholders will be impressed negatively by a successfully completed project and will work to have the project slowed.
Stakeholder Analysis
Stakeholder analysis can be performed to understand the stakeholder environment in order to prioritize resources of a project. Stakeholder identification is the first step to be done before to make a stakeholder analysis. At this step, you list all the stakeholders by the help of the project team. Then you decide each stakeholders power and interest in your project. A stakeholder analysis matrix can be a useful tool for this purpose.
You must also define the positive and negative stakeholder groups.
Stakeholder Register
A Stakeholder register is a project management document that describes and classifies the stakeholders of the project. For effective stakeholder management, it is better to prepare this document at the beginning of projects.
Summary
As we mentioned above, stakeholders can be anyone either external or internal to the organization. They may have various expectations and interests on the project. Stakeholder management is a significant task which must be performed effectively for the project's success. Management of internal stakeholders may be difficult than external ones. Because internal stakeholders have more interest on the issues and they will be affected more than others.
Stakeholder management is key for any projects success. It is important to get their participation and comments at the early stages of a project. Because they will provide feedback and their experiences.
It is the project managers business to create good communication channels with the stakeholders to ensure the project's success. They need to involve the stakeholders in the process to share the risks and improve decision making.
In this article, we discuss internal stakeholders, external stakeholders, and stakeholder management. Note that this is an important concept for the CAPM, PRINCE2 and PMP Certification exams.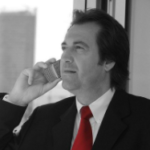 Over 20 years in portfolio management, streamlining business processes, and systems integration. Utilizing best practices: PMI, Scrum, Agile, Kanban, Lean/Six Sigma, CMMI, ITIL and MOF. Extensive experience in managing in cross functional environment, getting to the root of the problem, bringing stakeholders together to resolve them. Vice President at Force3M Training.
Tags:
External Stakeholders
Internal Stakeholders
PMBOK
PMBOK Guide
PMP
Stakeholder Management
Stakeholder Register