Time Management Apps to Save Dozens of Hours!
The morning rush is a race against the clock to get ready before we have time to have coffee and get out the door. During the Covid-19 pandemic, most of us have seen that our professional and personal lives conflict with one another. When we get home from a busy day of rushing around or cannot help but increase screen times during remote working, our domestic duties are waiting for us to complete them. The following day, the day begins practically precisely as it did the day before. But the best time management apps in the market are reaching their peak in terms of usage numbers, and numbers don't lie! Trust the system and consider trying one of the free time management apps today!
If your schedule dictates your life and you are unable to meet deadlines, and even if you do meet deadlines, you do not feel as if you have accomplished anything "productive" and are simply saving the day, it is time to pay attention to time management apps and put them into action to get your life back on track.
What are the most frequent mistakes people make when it comes to time management?
Failing to keep track of what has to be done
Have you ever been so frustrated that you couldn't get anything done that was vital for you to do? It is likely that you do not use a To-Do List to keep track of your chores or that you use one seldom and without appreciating the significance of doing so. If this is the case,
It is essential to prioritize the items on your To-Do List if you want to use them effectively. Several coding techniques (listing based on importance, ordering with numbers, etc.) are extensively used for coding from high priority to low priority items in a sequential manner. Instead, the letters A through D or numerals can be used to make this process more convenient for you.
Failure to maintain focus on the strategy
When wasting our time on things that aren't necessary, we must exercise caution. Unfortunately, we do not always pay maximum attention to the essential things. In fact, spending more time on tasks that demand less effort is simpler than spending time on complex ones. And procrastination can affect team management and leadership in projects in the business world. But when you act hones to your time management app, it will guide you regardless of your feelings towards the task or your urge to procrastinate.
Attempting to multitask in vain
As we seek to become more effective at what we do, we may easily fall into the trap of multitasking. Time management apps can manage your urges to look at multiple things simultaneously. You will be pursued to devote your time to specific times with clear limits. Multitasking is theoretically conceivable if you need to keep track of many tasks at the same time. The opposite of this is that doing numerous things at once hinders you from concentrating fairly on all of your duties and takes significantly longer than finishing them in the proper order.
Best Time Management Apps (including free time management apps)
Use time management applications to establish an entity that will follow you when you are out and about, and after you become accustomed to the system, you can only learn to trust your judgment. Let the best time management apps handle your day planning instead of preparing and reviewing your notes every day.
#1: Todoist
Todoist is one of the most effective time management applications accessible in the digital to-do list area. It assists you in scheduling all of your duties and activities and is available via a web browser and an app on your mobile device. Each item may be assigned a priority and a deadline based on its importance. You may also add notes to all of your assignments in various ways, depending on your preferences.
#2: Rescue Time
This software will provide you with weekly reports that will show you what is squandering your time and how to avoid it in the future. In addition to automatic time tracking, this program has a diversion prevention function, comprehensive monitoring capabilities, and a graphical user interface. It helps you avoid being frustrated by a considerable number of chores by utilizing RescueTime to your advantage. This program also includes team capabilities, which allow you to manage time among your team members.
#3: Remember the Milk
This time management tool is for you to keep track of what you need to complete while working across many devices. It is free to use. It is a terrific free tool that syncs your phone, PC, Gmail, and Outlook accounts and helps you manage your time more efficiently across all of your devices, including your tablet and smartphone. Thanks to this application, you will keep track of your actions and be reminded of them no matter where you are. At the same time, the app is a fantastic team-building tool because it allows you to share tasks and lists with other team members.
For large organizations and production-focused businesses, we have one more option – Oracle Primavera 6. Look at our article on time management with Primavera 6.
Best Time Management Apps for Students
#1: Evernote: the pioneer of time management apps
When it comes to time management applications for students, Evernote is one of the most popular options. Students of all ages extensively use it for various purposes, including taking notes, arranging activities, and collecting video clips, images, and films. They may also use this program to make multimedia presentations, which is a helpful feature for them.
#2: Google Calendar
If you use other Google products, such as Gmail or Google Classroom, Google Calendar is a fantastic planning tool to have on hand as one of the best free time management apps. There are no restrictions on what it can do. It automatically adds items to your calendar that it finds in other applications. It also allows you to create reminders for chores and events and color-code them.
When studying at a university, it isn't easy to keep track of all of your responsibilities. As a result, Google has developed a large variety of useful analytical, organizing, and time management tools to assist users in making better-informed decisions. Access to your calendar is always available through a web browser of your choice. However, if you're on the go, you may check your class schedule using the Google Calendar app on your smartphone or another mobile device.
#3: Trello
Trello is a highly well-known tool that allows you to organize your to-do lists and projects into visual boards visually. It is free to use. Trello is a robust tool that helps you organize various elements of your life, including personal and educational aspects. It has a variety of versatile features that make it easy to use. Using the same project card, you may invite classmates to join in the same project, and everyone can view the task cards they are accountable for and check them off when they are completed. You may also talk about the tasks in comments, and they will not get lost in the shuffle.
Concluding Thoughts
Time is priceless for anyone, whether studying or working or doing both. Get your schedule together, measure your daily spent time for each project and optimize your routine with these best-in-class free time management apps. It is all out there for your service. What are you waiting for?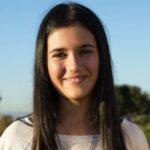 Writing, researching, and learning about project management and tech.
Tags:
Importance of Time Management
time management
Time Management Skills
Trello