Construction BIM Software: Revolutionizing the Construction Industry
Introduction
In today's rapidly evolving construction industry, staying ahead of the competition requires embracing innovative technologies that streamline processes and enhance project management. One such technology that has revolutionized the construction landscape is Construction BIM (Building Information Modeling) software. In this comprehensive article, we will delve into the world of Construction BIM software, exploring its benefits, functionalities, and significant impact on the construction industry.
Construction BIM Software: Enhancing Efficiency and Collaboration
What is Construction BIM software?
Construction BIM software is a powerful digital tool that enables the creation, management, and sharing of 3D models and data throughout the construction lifecycle. Also, it allows architects, engineers, contractors, and other stakeholders to collaborate seamlessly, facilitating better decision-making, reducing errors, and optimizing construction processes.
How does Construction BIM software work?
Construction BIM software integrates various aspects of the construction process into a centralized digital platform. It utilizes intelligent 3D modeling technology to create virtual representations of buildings, incorporating detailed information about the structure, materials, and systems. This digital model serves as a shared resource, enabling stakeholders to visualize, analyze, and modify designs, thereby improving coordination and reducing conflicts during construction.
Key Features and Functionalities
3D Modeling and Visualization: Construction BIM software offers robust 3D modeling capabilities, allowing users to create detailed representations of building elements, such as walls, floors, and utilities. Also, this feature lets stakeholders visualize the project in a virtual environment, gaining valuable insights and identifying potential issues before construction begins.
Data Integration and Management: Construction BIM software facilitates the integration and management of vast amounts of construction data, including architectural designs, structural calculations, material specifications, and project schedules. Also, centralizing data allows stakeholders to access real-time information, ensuring accurate decision-making and seamless collaboration.
Clash Detection and Coordination: BIM software incorporates advanced clash detection algorithms that identify conflicts between building systems or components. This feature helps avoid costly rework and ensures all project elements fit together seamlessly.
Quantity Takeoff and Cost Estimation: Construction BIM software enables automatic quantity takeoff and cost estimation, extracting data from the 3D model and generating accurate material quantities and cost estimates. This feature streamlines the bidding process, improves cost control, and enhances project profitability.
Project Planning and Simulation: BIM software offers tools for project planning and simulation, allowing stakeholders to analyze construction sequences, simulate construction processes, and identify potential bottlenecks or scheduling conflicts. This feature optimizes project schedules and resource allocation, enhancing overall project efficiency.
Exploring the Future of Construction BIM Software
The Evolving Landscape of Construction Technology
Over the years, construction technology has witnessed significant advancements, and Construction BIM software has evolved accordingly. As the industry continues to embrace digital transformation, the future of BIM software holds exciting possibilities. Also, let's explore some key trends and developments shaping the future of Construction BIM software.
Trend 1: Cloud-Based Collaboration
Cloud technology has revolutionized how data is stored, accessed, and shared. In the future, Construction BIM software is expected to shift towards cloud-based platforms, enabling seamless collaboration among project stakeholders regardless of their physical location. Also, Cloud-based BIM software will enhance real-time data sharing, facilitate remote collaboration, and improve project efficiency.
Trend 2: Integration with the Internet of Things (IoT)
The Internet of Things (IoT) has gained immense traction across industries, and construction is no exception. In the future, Construction BIM software will likely integrate with IoT devices, allowing real-time monitoring and data capture. This integration will enable construction professionals to gather valuable insights about building performance, maintenance needs, and occupant behavior, leading to proactive decision-making and efficient facility management.
Trend 3: Artificial Intelligence (AI) and Machine Learning (ML)
AI and ML technologies are transforming various sectors, and construction is poised to benefit from these advancements. In the future, Construction BIM software may incorporate AI algorithms and ML models to automate repetitive tasks, analyze complex data sets, and generate predictive insights. Also, AI-powered BIM software can assist in design optimization, risk assessment, and project scheduling, enhancing project outcomes and saving time.
Trend 4: Virtual and Augmented Reality (VR/AR)
Virtual and augmented reality technologies have already made their mark in the construction industry, enabling immersive visualization and virtual walkthroughs. Also, in the future, BIM software will likely integrate more advanced VR/AR capabilities, allowing stakeholders to experience the project in a virtual environment. Also, VR/AR-enhanced BIM software will facilitate better design understanding, improved communication, and enhanced client engagement.
The construction industry is undergoing a digital revolution, and Construction Revit software stands at the forefront of this transformation. Also, by harnessing the power of intelligent 3D modeling, data integration, and collaboration tools, BIM software empowers construction professionals to deliver projects with increased efficiency, accuracy, and sustainability.
As the demand for faster project delivery, cost control, and environmental consciousness continues to rise, embracing Construction BIM software becomes imperative. Also, its ability to optimize design, streamline construction processes, and enhance collaboration among project stakeholders positions it as an indispensable tool in the modern construction landscape.
The future of Construction BIM software is brimming with exciting possibilities, including cloud-based collaboration, integration with IoT, AI and ML advancements, and VR/AR-enhanced experiences.
BIM in Action: Real-World Applications
Architectural Design
Architects utilize Revit to create detailed 3D models of buildings, facilitating accurate visualization and exploration of design options. BIM empowers architects to experiment with different materials, shapes, and configurations, leading to innovative and sustainable designs.
Structural Engineering
Structural engineers leverage Revit to simulate the behavior of buildings under various loads and environmental conditions. Software enables structural analysis, including stress and strain analysis, to ensure the structural integrity of the building. By identifying potential structural issues early, BIM helps engineers design safer and more robust structures.
MEP Design and Coordination
BIM simplifies the design and coordination of Mechanical, Electrical, and Plumbing (MEP) systems. MEP designers can integrate their designs into the BIM model, ensuring clash-free installation and optimal system performance. BIM also assists in creating detailed MEP documentation, including equipment schedules, piping layouts, and electrical drawings.
Construction Management
Facilitates efficient construction management by providing a centralized platform for project coordination, scheduling, and progress tracking. Construction managers can visualize the construction sequence, monitor the progress, and identify potential bottlenecks or conflicts. This streamlines the construction process, improves productivity, and reduces rework.
Facility Management
Beyond the construction phase, adds value during the building's lifecycle. Facility managers can utilize the model for effective maintenance, space planning, and asset management. The comprehensive information stored in the BIM model helps streamline facility operations, reduce costs, and ensure optimal building performance.
FAQs about Construction BIM Software
FAQ 1: How can Construction BIM software benefit construction companies?
Construction BIM software offers numerous benefits to construction companies. By utilizing 3D technology, companies can achieve improved project coordination, reduced rework, enhanced cost control, and increased overall productivity. Also, the collaborative nature of BIM software enables efficient communication and coordination between project stakeholders, leading to smoother construction processes and successful project delivery.
FAQ 2: Is Construction BIM software suitable for all construction projects?
Yes, Construction BIM software is highly versatile and can be used for various types and scales of construction projects. Whether it's residential buildings, commercial complexes, infrastructure projects, or industrial facilities, BIM software can be customized to meet the specific requirements of each project. Also, its scalability and adaptability make it a valuable asset for construction projects of all sizes.
FAQ 3: Can Construction BIM software improve project sustainability?
Absolutely! Software plays a crucial role in enhancing project sustainability. Also, by providing accurate energy analysis, material optimization, and waste reduction features, the software allows construction professionals to make informed decisions that minimize environmental impact. Visualizing and simulating sustainable design elements within the programs empowers stakeholders to create more eco-friendly and energy-efficient buildings.
FAQ 4: How does software enhance collaboration among project stakeholders?
Construction software is a central hub for project information, enabling real-time collaboration and data sharing among all stakeholders. BIM software fosters effective communication, minimizes errors, and enhances project transparency by providing a platform where architects, engineers, contractors, and suppliers can work together. It eliminates silos and facilitates seamless collaboration, leading to improved project outcomes.
FAQ 5: Are there any challenges in implementing Construction BIM software?
While Revit offers significant benefits, its implementation can pose challenges for organizations. The initial investment in software licenses, hardware, and training can be substantial. Also additionally, transitioning from traditional construction methods to a BIM-centric approach requires a shift in mindset and workflow adaptation. However, the long-term benefits of Construction programs far outweigh the challenges, making it a worthwhile investment for construction companies.
Projectcubicle Recommend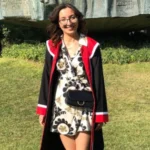 Hello, I'm Cansu, a professional dedicated to creating Excel tutorials, specifically catering to the needs of B2B professionals. With a passion for data analysis and a deep understanding of Microsoft Excel, I have built a reputation for providing comprehensive and user-friendly tutorials that empower businesses to harness the full potential of this powerful software.
I have always been fascinated by the intricate world of numbers and the ability of Excel to transform raw data into meaningful insights. Throughout my career, I have honed my data manipulation, visualization, and automation skills, enabling me to streamline complex processes and drive efficiency in various industries.
As a B2B specialist, I recognize the unique challenges that professionals face when managing and analyzing large volumes of data. With this understanding, I create tutorials tailored to businesses' specific needs, offering practical solutions to enhance productivity, improve decision-making, and optimize workflows.
My tutorials cover various topics, including advanced formulas and functions, data modeling, pivot tables, macros, and data visualization techniques. I strive to explain complex concepts in a clear and accessible manner, ensuring that even those with limited Excel experience can grasp the concepts and apply them effectively in their work.
In addition to my tutorial work, I actively engage with the Excel community through workshops, webinars, and online forums. I believe in the power of knowledge sharing and collaborative learning, and I am committed to helping professionals unlock their full potential by mastering Excel.
With a strong track record of success and a growing community of satisfied learners, I continue to expand my repertoire of Excel tutorials, keeping up with the latest advancements and features in the software. I aim to empower businesses with the skills and tools they need to thrive in today's data-driven world.
Suppose you are a B2B professional looking to enhance your Excel skills or a business seeking to improve data management practices. In that case, I invite you to join me on this journey of exploration and mastery. Let's unlock the true potential of Excel together!
https://www.linkedin.com/in/cansuaydinim/