Nordpass: A Solid Password Management Solution
First thing's first, before you approach any password management software, please ensure that you use only verified password managers. Downloading just any old password manager rather than Nordpass password manager and giving it your sensitive account access details is asking for trouble. Would you approach a stranger in the dark without having a good look at them first? Surely not. The same goes for downloading software in the dark, as in, never, ever, do that. 
According to statistics, most internet users have 100 different passwords. Much more than you expected, is it not? Recalling every login credential on every platform that requires them is nearly impossible. Vaults, also referred to as password managers are available to assist one with his or her plethora of passwords. These programs give users the ability to create and manage their passwords as well as offer additional features. Utilizing one also lessens your risk of being a hacker's target. As a result, many people are embracing such software gadgets more frequently due to their convenience. 
What Is a Password Manager and Why Nordpass Is Different?
There are several different styles and sizes of password managers. However, as you shall soon find out, most people and organizations prefer a certain type of password manager that has proven itself over time. 
One of the earliest and most well-liked choices is a desktop password manager. This program limits the possibility of breaches by directly encrypting and storing passwords on the user's computer. There is no cloud or online component to it, which is great. But, only one machine can use these goods at a time which is a bad limitation for many users.
The second type of modern password manager is a cloud-based manager. This is when your data goes to a company's servers instead of your local device's disk. Regardless of network or location, any device can access a cloud-based password manager. All passwords using Nordpass are now easily accessible from anywhere thanks to this. The fact that the password management provider is in charge of security, meanwhile, can make attacks more likely. 
Password managers with single sign-on are most used in business environments. An alternative to utilizing distinct usernames and passwords for various services is to utilize a single sign-on to access all websites and accounts that are necessary.
Interesting Statistics About Password Managers
Here are some of the most noteworthy usage statistics for password managers that you should be aware of: 
Around the world, 24% of people use password managers. 

25% of employers mandate password managers for employees. 

Identity theft is three times less likely to occur for password vault users. 

On mobile devices, 84% of password manager users utilize them. 

27% of users don't think password managers are important. 
Users' adoption of password managers such as Nordpass is also strongly influenced by their parents and spouses. For instance, 38% of UK users advise their partners to embrace vaults. Despite its reliability, 55% of individuals prefer to remember their passwords. To make things simpler, users like to reuse passwords on many platforms, which is extremely dangerous if one's password is cracked or hacked.
Vaults/Password managers decrease the risk of losing your credentials to malware attacks, which is the most crucial benefit. Even though some suppliers routinely have data breaches, nothing concerning has occurred as a result of the additional encryption used by these systems. To date, no password manager has been hacked and user data has been misused by threat actors. The stress of remembering complicated passwords is also reduced with password managers. Most importantly, you may take them with you everywhere you go for convenience.
Why Nordpass?
Now that we've taken a mental tour of the password management realm, it is time to understand why Nordpass is a great password manager (and why it has features that all password managers should have).
The parent firm of Nord Security provides the famous NordVPN. It is also the same company that makes NordLocker and NordPass, which is one of the most recognized password managers out there today. There is both a free and a premium (paid) version of the Nordpass password manager. 
NordPass also has a host of toppings. It is a flexible password organizer with many feature choices. You may securely save passwords in addition to notes, personal information, and payment card details. But are all of these capabilities practical, easy to use, and secure? What about the encryption used by NordPass? Is it simple to install and navigate their software?
Overall, Nordpass is user-friendly, has a good browser extension, provides solid encryption and security, and is cross-platform compatible. These are the basics of a premium password manager. On top of that, Nordpass offers fantastic customer support and a ton of additional features that Nord Security is well-known for.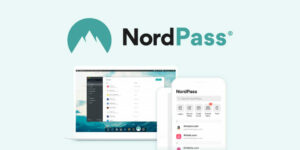 As far as what it costs you, you'll be glad to know that NordPass is a low-cost but excellent password manager. It truly is bang-for-your-back, as the saying goes. You can easily remember passwords, enter them on websites, and share them with persons you trust with the help of the user-friendly app and browser extension. Additionally, NordPass offers a wide range of other choices. 
What about the privacy of your data?
Does Nordpass or Nord Security have access to your data? Technically this is not possible because of what is known as a zero-knowledge strategy. This means your passwords are only visible to you and the people you share them with. Before it is delivered to NordPass's servers, your data is encrypted on your device. The servers of NordPass have never been hacked or broken into, thus thieves cannot access your data. Nordpass and Nord Security themselves say they have no way to look at user data.
Your data is also safeguarded by NordPass using a master password. This is something you should keep offline, meaning off of your devices. It is, after all, your master password to your password vault. To create a recovery key in case you forget your master password, follow Nordpass's directions. Due to the zero-knowledge principle, you are the only person who is aware of this information, too.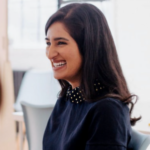 Ananya Prisha is an enterprise level Agile coach working out of Hyderabad (India) and also founder of High Level PM Consultancy. Her goal has been to keep on learning and at the same time give back to the community that has given her so much.
Tags:
nordpass password manager
nordpass premium
what is password manager