Best Practices For Successfully Executing An Office Relocation Project
Moving an office can be frantic, stressful, and overwhelming without proper planning and preparation. If you've never moved offices, you might be unsure of where to begin or what to look for in a solid strategy. This post is here to give you the guidelines on the best practices for executing an office relocation project plan and checklist so that your next office transfer will go well.
Create an Office Relocation Project Plan
An office relocation project plan is a systematic document that lists and describes each step required to execute an office transfer. This plan's level of depth might vary, but it normally includes:
Information on the personnel responsible for the transfer
A budget

An inventory

A timeframe

How you'll inform everyone who the move will impact

The destination

The moving date
Generally, you will need at least three months to be ready for a modest move and a minimum of six to eight months for a medium to large-sized business.
The idea is to get started on the planning as soon as you can. Key details are less likely to be forgotten if a timeline with all the required steps for the transfer is created.
Obtain a floor plan for your future premises to select the new layout and seating arrangement. It's ideal to have a broad blueprint of your current office space as well to make a comparison of the two.
By doing this, you'll be able to pinpoint any aspects of your existing office space that need improvement so that you may fix them at your new workplace.
A successful workplace move depends on careful planning and organization, just like any other large undertaking. You can ensure that all necessary chores are accomplished in time by outlining each stage in the moving process.
The transfer is effectively accomplished on time and within the budget when a sound project plan is used, thus minimizing downtime and productivity loss.
Please note that moving management software can also speed up the planning process and keep track of all the logistics.
Call a Moving Company Early
A professional moving firm with experience in office relocation projects is necessary for a move of this size. Do your homework and speak with several qualified and authorized moving companies. Incorporate this as early as you can into your schedule.
You can also use some of the top apps for moving furniture to help ease the burden of moving. With the help of the best app for moving furniture, as stated by Agoyu, you can arrange your move at a reasonable price, discover experienced movers, and get quotes.
By spending the time to select a reputable moving company, you can minimize the stress of your relocation and have access to reliable expert advice and assistance.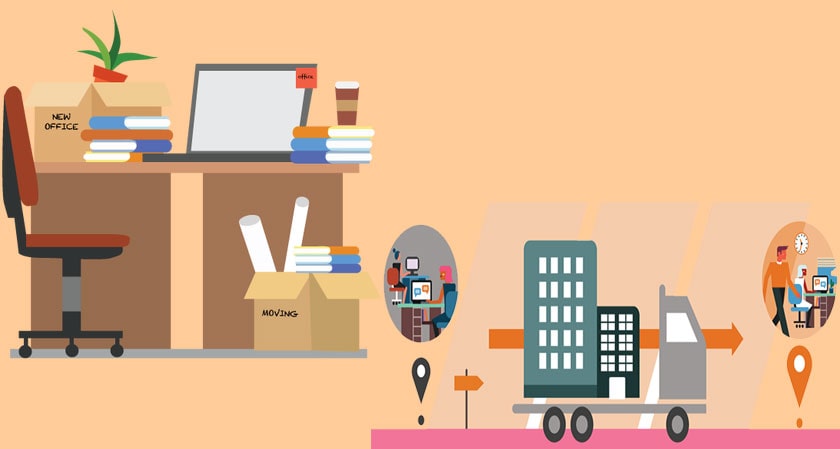 Gather the Troupes
Getting everyone on board for the major relocation might be difficult since some individuals are inherently opposed to change. It is crucial that the team has a positive outlook on the change, and it is the project manager's responsibility to set an example and generate anticipation for the occasion.
You can reduce any anxiety over the move by keeping the team up to date on the moving plans during team meetings and providing them an opportunity to ask questions.
List Your Contacts
Even the most well-ordered project manager could forget to make a contact list if they become too preoccupied with other moving-related activities. That's why it is a good idea to delegate this responsibility to another team member and ask them to ensure that all parties with whom your company transacts business—suppliers and clients alike—are aware of your impending move.
Customers and suppliers will value the consideration and notice if there are any service interruptions on your moving day. A successful workplace move requires extensive planning. But it doesn't have to be difficult if you approach it step by step.
Office Relocation Checklist
Look at the lease for your business property. It's possible that you may lose your security deposit if you depart earlier than expected. During the transfer, there is a possibility that you may be held accountable for any damage to the property or broken items that may occur. Ensure that you are up to date on the situation.
When searching for a new location for your company, keep in mind the requirements for long-term viability and future expansion. This involves the layout of the workplace as well as the technological needs. As well as how they will benefit your employees.
IT, data, computers, and connections. Think about how you will move your electrical equipment and IT without disrupting the operation or causing it to slow down.
Organize a group of people capable of job delegation and taking responsibility for the relocation process to serve as your planning team.
Start by requesting estimates from a number of different moving companies. So that you can select the one that provides the greatest service and the most bang for your buck.
Determine whether or not you need to get relocation insurance for the essential apparatus and equipment.
Set your moving budget to help minimize overpaying
Obtain a comprehensive floor layout for your new location.
Take some measurements of the new office area and map out how you want to organize everything there.
Plan for the office relocation checklist. Do you have the necessary resources to ensure a smooth transition? It is essential to have a well-organized plan in place to minimize the amount of downtime experienced by the company throughout the relocation process, regardless of whether you are relocating into a coworking or new office space.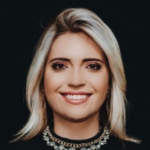 Business Developmeny Manager at PAS InfoCom Technologies Ltd.  Experienced in project management with a demonstrated history of working in the information technology and services industry.
Tags:
office relocation planning
office relocation project checklist
office relocation services