5 Tips to Get Your Masters Degree in Project Management
Project Management has become one of the most sought-after expertise, with more than 1.2 million related job openings available in the market annually. Many institutions have started to subscribe to a more project-based approach to achieve their goals. They need an efficient project manager to assure a streamlined and systematic flow of work. One of the best project management courses to learn and develop your project management skills are found in a master's program. It is a versatile program that allows you to learn the fundamentals, from practical strategies to computer-aided tools. Getting a master's degree in project management also opens doors to a wide array of opportunities in different industries. However, finishing graduate studies is no easy feat since you have to go through challenging project management courses. Hence, here are some tips to get your master's degree and make the most out of it. 
Tips to Get Your Masters Degree in Project Management
1. Ace Your Entrance Exam
The first hurdle you have to overcome is school admissions. One way of getting into a program you like is passing your aptitude exams. Getting a competitive score may also compensate, especially if your GPA is on the lower end. Institutions usually require GMAT scores. However, GRE scores may also substitute. And the only exam scores valid are from the last five years. If you're just about to take your test, you can gear up by taking prep courses and using online review resources. My GRE Exam Preparation provides detailed reviews of prep course providers, so you can check if any of them matches your needs. 
2. Right Mindset
A master's credit looks certainly attractive on your resume, but what is more important is having the project management skills to back it up. Your primary goal in going to the program must be to develop both the theoretical and practical quotient. For instance, you must be able to make real-life applications of a particular concept to be a good project manager. In the same manner, you should also understand the theory behind the practices you have observed. Doing so equips you with different tools and recognizes which one is apt for a particular situation.
3. Manage Time Wisely
Graduate students usually juggle their studies with other equally important, if not more, matters. Whether it be a full-time job or home-making, doing all of them requires self-discipline. You will have to learn to manage your time efficiently and be at your most productive. More than doing well in school, you will also practice the organizational skills and attitudes needed to be a good project manager early on.
Think of the degree as the first project you need to accomplish and ace. For instance, you can make an achievable schedule that allows enough time for schoolwork while allotting time for your hobbies as well. If your situation does not allow face-to-face classes, online graduate and prep schools offer accredited units you can take. For starters, here are some budget-friendly online sites to pursue a graduate degree.
4. Have Initiative and Own Tasks
School works are not just there to test your knowledge or add to your academic burden. They are meant to improve your learning and project management skills. If you are devoted to your craft, you will most likely produce more comprehensive postgraduate research. And this will eventually translate into a better grasp of the discipline. Although graduate studies usually promote independent learning, some professors may still assign group exercises. And you can take the initiative to either lead or do a part you want to. It hones both your organizational and leadership traits.
5. Take Advantage of Real-Life Experience
Most curricula of project management graduate studies require you to have some practical experience before graduating. You could either be completing an internship or practicum under the mentorship of an established project manager. It can give you a clearer picture of the profession. Hence, you should take advantage of this experience and learn as much as you can. Ask all the questions you have to your mentor. And observe how theories apply in practice. If you do not have this out-of-class opportunity, remember that your instructors in project management courses are most probably experts on their own. So don't hesitate to ask anything you want to know. Having classmates from different backgrounds also gives you a chance to look at things through different lenses.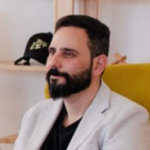 Keith Brandon is a senior director of Keboth Training and Education Co. In addition to leading Keboth's global team, he developed Keboth's online training system that offers advanced learning solutions for professionals.
Tags:
Masters Degree
project management