What Are Key Project Management Skills?
In this article, we will review both technical and soft skills in project management. It is obvious that a good project manager plays the most important role in the successful completion of a project. Because the productivity of a project depends on the efficiency of the managers and team members involved.
A clear scope, good communications, technical competence, a suitable organizational structure, and appropriate management strategies often bring success. On the other hand, too optimistic estimates, incomplete scope, incomplete risk assessment, and poor management lead to the downfall of a project.
Project managers are individuals who use their skills and expertise to guide the project team through the project's completion. Therefore, project managers should have some skills in order to manage their project's team members, baseline budget, risks, scope, schedule, and goals effectively.
Technical Project Management Skills
Technical skills are the abilities and knowledge required to perform the project activities. A project manager must have enough technical skills and knowledge related to his industry. Technical skills and knowledge is used for decision making and choosing the most efficient methods of production.
Planning
Project managers use tools and make estimations to create project plans. The project plan includes cost, schedule, and other important documents that are based on estimations.
All the processes begin with planning within a project. Budget planning, strategic planning, resource planning, scheduling are the key processes. Effective planning gives the right direction to the organization. A project manager must have excellent planning skills for the success of his project.
No matter how small or complicated your project is, effective planning is key for any type of project. Project managers with high planning skills are often more successful than their compeers. However, gaining planning skills is difficult because you need both technical knowledge and experience.
Risk Management
Projects involve risks that may have either positive or negative effects on their goals. For example, a delayed material supply may cause an overall project delay. On the other hand, a technological improvement may facilitate your execution process. Additional risks may arise during the course of a project and some risks may disappear. Project managers are responsible for dealing with project risks by employing response strategies. Risk management is one of the most important technical project management skills.
Cost Management
Almost every project has financial constraints or bottlenecks. Only a few of them are successfully completed on budget. Creating the baseline budget and tracking the cost performance of the project are essential tasks for any project manager who is willing to succeed in current as well as future projects.
Monitoring, Controlling, Reporting
Project management practices do not only include planning but also monitoring, controlling, and reporting tasks. Therefore, project managers must use performance tracking and monitoring tools to understand the strengths and weaknesses of their projects.
Methodologies
There are many project management methodologies such as agile, waterfall, kanban, lean, hybrid, etc. Each of them has its own practices, techniques, procedures, and frameworks to address various requirements. However, their purpose is the same: completing the project successfully. Wise project managers are aware of their similarities and differences and can select the one that fits best their project.
Soft Project Management Skills
Having just hard skills is not enough in today's business environment. Hard skills are technical skills that require knowledge and techniques to come through project activities. However, if you know how to improve your soft skills and combine both your soft and hard skills, you will become a real leader.
Leadership
A project manager must have leadership skills in order to influence his project management team and stakeholders towards the achievement of project goals. They must guide their team members and make sure everybody is on the same page. Stakeholders must accept him as a leader and the project manager must behave like a leader.
Communication
A project manager spends most of his time with meetings. He conveys his ideas, objectives, and vision by establishing good communication channels with the stakeholders. A project manager must have verbal communication skills as well as written communication skills.
Negotiation
While performing tasks, a project manager negotiates everything. He negotiates the use of budget, resources, scope creep, and other important issues with the stakeholders in order to solve problems. He also negotiates payment issues with vendors, subcontractors, and suppliers. A good project manager must be a good negotiator. Note that negotiation is one of the most important soft project management skills.
Strategy
Strategy can be defined as the art of planning and directing the project to achieve the project's goals. A project manager must be a good strategist. He must choose the best path to complete the project on time and on budget. While establishing his execution strategy, he must consider the long-term and short-term benefits.
Organization
Organization is the act of organizing people, team members, machinery, production, accounting to achieve the project's objectives. Effective organization skills are helpful for keeping things in proper order. A project manager with good organization skills eliminates wastes and reduces stress within the project.
Problem Solving
Problem-solving is an essential skill that incorporates thinking, imagination, modeling to understand the current situation and find an intelligent solution. People with high problem-solving skills often anticipate future risks and try to prevent them before they arise. However, all the problems are not predictable. Therefore, project managers should develop solutions to deal with them.
Why Project Management Skills Matters?
If you want to become successful in your field or an effective leader who guides his/her team, you should have the key project management skills mentioned above. Simply put, having project management skills;
Boosts your career,
Increases chance of your success
Helps you influence your team and stakeholders.
Helps you find solutions to specific problems
Helps you plan resources effectively
Conclusion
In this article, we reviewed both technical and soft project management skills. However, there are additional skills such as adaptability, quality management, trust-building, contract management, motivation, collaboration, etc. A project manager with more skills is one step ahead of his counterparts. You can improve your skills by reading books, joining training programs, joining associations, and working in different types of projects.
So, what are the skills needed for project management? Share your approaches with the community through the comments box.
See Also
Project Coordinator Skills and Responsibilities
List of technical skills in project management
Project Manager Interview Questions
External References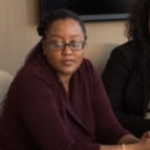 Margaret Conte has been working as a consultany for over 15 years. In this time, she has worked in a variety of project management methodologies (waterfall/scrum/agile) and has been a strategic Project Manager, Coordinator, Facilitator and Scrum Master. She is the co-founder of Development Fast Academy
Tags:
Communication
Negotiation
Organization
Planning
Skills Needed For Project Managers
Strategy