Baseline Schedule (Schedule Baseline) in Project Management
If you are working in the field of project management, most probably you are using project schedules or working close to the schedulers to ensure effective time management in your project. Undoubtfully, time management is one of the most important processes in project controls. It is the discipline of planning and controlling the duration of a project. A baseline schedule is a main project management document that should be created before the project starts. It demonstrates the project execution strategy, key project deliverables, activity planned dates, and major project milestones as well as providing you with the ability to monitor and track how a change in one activity affects the whole schedule.
Typically, activities are grouped under different work breakdown structure levels and engineering, procurement, production, testing, etc. processes are highlighted in baseline schedules. In project management, a baseline creates a starting point for your project plans. Almost everything starts with baselines. Before starting, let's take a look at the project scheduling concept.
What is Project Scheduling?
For example, let's say your construction project will be completed in 3 months according to the site reports. Is this enough information regarding the performance of your project? If your schedule baseline has a 2 months completion, you can notice a delay and stimulate your team members to take action in order to catch up with the deadline.
Many organizations and project teams across all industries have different approaches to building workable schedules. There are various tools and techniques available on the market for planning and scheduling. However, all the schedules are not executable and they don't reflect the real project conditions.
Project scheduling is the art of planning which activities need to get done in a timeframe. While creating work schedules, teams must determine which organizational resources will be allocated to complete these tasks. From this aspect, a project schedule is a document that plans and documents all the works needed to deliver the project on time.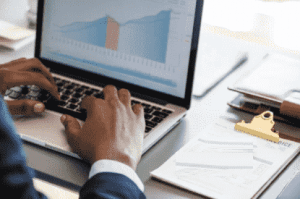 While creating a project schedule, the scheduler must ask this question to himself;
Which tasks are being scheduled and for what purposes?
Basically, the answer to this question requires expert knowledge and experience. Many experts have their opinions on what is required to create a serviceable schedule. Basically, project scheduling follows the below steps ;
Creating the Work Breakdown Structure (WBS)
Defining the work packages
Defining activities
Defining logic and relationships
Defining and assigning resources
Defining timeframe
Analyzing the critical path and the overall schedule
Baseline Schedule
A baseline schedule is also known as a schedule baseline or target schedule. It is an approved copy of the project schedule that can be used to analyze the project performance and report the schedule variances. The baseline schedule creates a road map to prepare the baseline budget, mobilization plans, resource allocation plans, and other important project management documents.
According to the PMI's  PMBOK Guide, a Project Schedule represents "The planned dates for performing activities and the planned dates for meeting milestones."
Baselines are the approved frozen versions of the project schedules. Before updating the schedule for the first time, the baseline schedule is retained as a target. This means the baseline schedule is the same as the project schedule at the beginning.
As the project progressed and tasks are performed, the baseline schedule may deviate from the actual schedule. It may not reflect the current project status. Risks and unforeseen events may affect and some changes outside the control of the project management team may cause delays.
Under these circumstances, remedial actions should be taken and recovery plans should be created.
Scope changes may result in additional or omitted work. Therefore, duration and cost estimates may change. It is important to emphasize that baselines should only be changed when there is an approved change request related to project scope changes. It can be changed only through formal change control procedures.
Baseline Schedule Tracking
After the approval of the baseline schedule by the stakeholders, it will be retained as a target. Schedule tracking is to analyze the differences between the planned and the actual dates. Changes in the critical path, schedule variances, and delays are determined and reported in all updates.
Importance of Baseline Schedule in Project Management
For example, let's say one of your activities on the critical path was planned for 10 days, however, it took 15 days to be completed on the site. Schedule Variance is 5 days. This means that your project will delay for 5 days as per your project schedule.
This is overall delay is caused by the delay of a single activity. What will happen if other activities are also delayed?
A baseline schedule allows you to understand the performance of your tasks over time. Another example is that, let's say major deliverables of your project will be completed in the next month. If you don't have a schedule baseline, you will not decide if your performance is enough to complete the project on time. If you have a baseline and it shows that the major deliverables must be completed in two weeks,  you need to employ schedule compression techniques as well as making adjustments to speed up your progress.
Benefits
Having a proper baseline provides many benefits to the project team. Three of them are as follows;
Comparison of Planned and Actuals: As we discussed above, the baseline schedule provides planned figures which are used to make comparisons between the actual figures.
Performance Measurement and Earned Value Analysis: Project teams can perform earned value analysis by using the planned values of the baseline schedule and actuals from the work performance reports.
Improving Future Estimates: Documenting the cost and schedule performance calculations helps to improve future plans and estimates.
Problems of Not Having a Proper Baseline Schedule in Place
Below are some problems that you must overcome if you don't have a proper baseline schedule.
Inadequate resource planning (inc. labor, material, and equipment)
Delays on the schedule
Quality management problems
Problems in change management
Customer /Stakeholder dissatisfaction
Inadequate progress and performance reporting
Summary
In project time management, baseline schedules are used as references to analyze the schedule performance of the project. It is a reference document that compares the planned and actual dates. Earned Value Analysis (EVA) and Schedule Performance Index (SPI) can be used in conjunction with the baselines to understand how far ahead or behind the project is at the point of analysis.
In this article, we discuss the baseline schedule and its importance for successful project management. If you want to add or share anything, you can do so through the comments box below.
See Also
Kickoff Meeting Agenda Template
External References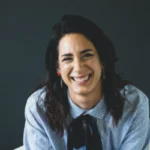 Linda Maltz is vice president of design and consulting at Cuboca, a project management training and consulting organization specializing in construction management and BIM. She is certified Primavera P6 Trainer.
Tags:
Baseline Schedule
difference between project plan and schedule
Project Schedule
Schedule Baseline
Schedule Performance Index
SPI
Target Schedule
time management