8 Killer Tips for PMP Exam Preparation
Exams are part of our lives. Everybody knows that preparation for an exam necessitates a number of specific critical processes. Getting the PMP Certification does not only requires huge effort but also time and strenuousness because it tests both knowledge and experience in project management. Therefore most of the questions in the PMP certification exam are scenario-based that include real-life project scenarios. In order to be successful, there are lots of materials to be studied before taking the exam. Besides, it might be a good idea to read the preparation experiences of certified Project Management Professionals. Also, some PMP Exam Preparation websites like projectcubicle may be helpful for passing the exam. In this article, we share the top 8 PMP Exam Preparation tips.
Top 8 PMP Exam Preparation Tips
All the aspirants want to pass the PMP exam on the first attempt. However, the statistics show that not all of them become successful. When you analyze the reasons for the failure of the aspirants, you will see that most people haven't written enough in the mock tests or they ran out of time. Therefore, we decided to write this article to guide the aspirants.
Below Pmp Exam Preparation tips may be helpful for you to pass the exam on the first try.
1. Join an Exam Prep Course
A PMP exam preparation course enables you not to waste your time with unimportant topics while preparing for the exam. You can get the strategies and preparation methods from experienced trainers. They guide you on how to manage your time and answer all the questions during the exam. Note that studying in a group can keep you motivated while studying.
2. Make Your Own PMP Exam Preparation Plan
Making a plan for studying will facilitate your preparation process. Before to begin studying, you should set your goals and create your own roadmap to achieve them. First, think about the time required for preparation. If your schedule is very tight, think about how you can make your daily planning more effective.
The PMP Exam tests your knowledge by asking real-life questions. So you must make your own plan to study the topics of the exam every day. To make it easier, divide the topics into sections and try to understand each of them well. There is no need to memorize everything. Understand each concept and think about how you can apply them to real life.
Note that making a plan in place doesn't automatically ensure that you pass the exam. You need to follow it every day diligently.
3. Purchase Exam Study Books
Although, the PMBOK guide covers all topics regarding PMP Certification Exam, it may not be enough for passing the exam. Because most of the questions on the exam are scenario-based so you need additional resources to practice.
You can purchase exam study books to understand topics better. Some of these books include sample questions. Before purchasing an exam study book, be sure that it includes the latest updates.
4. Read the PMBOK Guide
There are many books available on the market but none of them are official guide. The PMBOK Guide is an official material published by the PMI. Reading the PMBOK Guide is one of the most important steps for PMP Exam preparation. Because most of the answers to the questions on the exam exist in The PMBOK Guide. It helps you to understand the differences between key project management terms. Therefore, the PMBOK Guide should be your primary source while preparing for the exam. This will help you to understand each topic from different angles.
On the other hand, the PMBOK Guide includes a lot of new terms that PMP aspirants have difficulties in understanding. When you browse through, you will notice that it is not a question bank. It might be boring to study for many people because of its lenght. However, the aim of The PMBOK Guide is to provide you clarity regarding project management processes and knowledge areas. Therefore, you should study the PMBOK Guide more than once before you take the exam.
5. Take Practice Exams
During the exam, you must control your stress and manage your time. Practice exams enable you to understand the concept of the exam and the question types. After getting the practice exam results, review the questions that you gave wrong answers to and take notes.
Note that most of the PMP Exam questions are scenario-based. Solving a lot of practice questions will help you to understand different kinds of scenarios. There are many question banks available on the market. You can buy one of them. Using a PMP Exam simulator can also be useful for taking practice exams.
6. Participate in Discussion Forums and Study Groups
People share their experiences in discussion forums. You can be aware of other aspirant's discussions by participating in discussion forums and study groups. Also, you can ask your questions and request clarifications for the topics in these groups.
7. Make an Exam-Day Preparation Plan
Read the PMP Handbook which explains the process of taking the PMP Exam. You need to prepare yourself physically and mentally. Try to relax and focus on the questions.
8. Manage Your Time Effectively
Time management is one of the most important things that you should perform for the PMP Exam preparation. Managing time can be divided into two categories
Managing time during the preparation
Managing time during the exam
Making a work schedule is a good way of managing time during preparation. You can allot timelines to study each part of the syllabus.
Also managing time during the exam is very important. Below tips may be useful for effective time management
Do not spend much time for answering just one question. If you are not sure, mark the question to review and move to the next questions.
Deal with the easier questions at the beginning to save time.
Spare some time to review the questions
Summary
Regardless of how you are skilled or educated, you should still prepare vigorously if you want to pass an exam. The best way to pass the exam on the first try is to plan the PMP Exam Preparation process as you are planning a project. Begin with planning your goals and objectives. Then, determine the resources that you will use (study materials, papers, sample questions, exam simulators, etc.). Allocate timelines to study project management processes and knowledge areas.
Successful PMP candidates are those who attend study groups, take courses, and use multiple study aids.
In this article, we shared the top 8 tips for PMP Exam Preparation. Don't forget that exam preparation requires hard work and planning skills. The Project Management Professional certification provides significant advantages such as earning high salaries, having better job opportunities for the professionals.
See Also
Project Management Courses to look for in 2019
PRINCE2 vs PMP, Which Certification is Better for You?
External References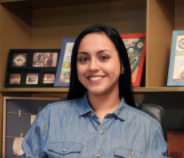 Vice President, İntelligent Design & Consultancy Ltd
Over 12 years of global & rich experience in Portfolio & Program Delivery Management in leading & managing IT Governance, PMO, IT Portfolio/Program, IT Products, IT service delivery management, Budget Management, and more.
Tags:
PMBOK
PMBOK Guide
PMP
PMP certification
PMP Exam
PMP Exam Preparation
PMP Exam Preparation tips