How You Can Address The Biggest Challenges Facing Businesses This Autumn
Frankly, it seems as though we have all faced more than our fair share of challenges in the last eighteen months. Business owners are used to finding practical solutions to difficult problems. Most of us actively enjoy it. But no one would volunteer to go through the rollercoaster of the pandemic again. We have navigated office closures, worker illness, mental health crises and more, and we have all enjoyed taking a deeper breath this past summer as restrictions finally rolled back and we returned to something resembling normality.
But you do not need to be a veteran to understand that we are hardly in the clear just yet. There are already warning signs that we could see a resurgence in COVID-19 cases, the impact of Brexit continues to evolve, and the climate crisis is something that we simply cannot ignore. If we are to continue to survive in the months and years to come, we need to start thinking about solutions to these challenges right now instead of waiting for the next hit to come. Here are a few of the biggest problems that all businesses will face in the months ahead, and how you can best prepare for them.
Be Ready For Restrictions To Come Back
We all want to be optimistic, and we all want to believe that there will not be any further restrictions now that most of us are double-vaccinated. However, we have all seen the rising case numbers and we know that the government has said they will use whatever restrictions they need to if the NHS is in trouble. We have all learned that the only predictable thing about COVID-19 is that it is unpredictable. It would be incredibly risky to assume that we can just go back to the way things were without taking some precautions. That is why, even though the return to the office is already underway for many businesses, it may be sensible to take things slowly and allow people to continue to work remotely if they prefer.
Make Sure That You Give Your Security A Boost
One of the biggest issues for businesses once the pandemic hit has been security. It was inevitable, really, given how quickly everyone needed to move all their work online. And it wasn't just businesses setting people up with remote access and experimenting with different software to see what would give them what they needed as quickly as possible. There were ordinary people, who had never had to worry about online security beyond making sure that they were avoiding using the same one password for all their different logins, who were now having to do every single day to day task on their computer.
In hindsight, of course there was a massive boom in the scams you read about in the tabloids, from fake Royal Mail delivery messages to scam vaccination offers. But it is the ransomware attacks on businesses that you need to be worried about. These have escalated during the pandemic to a staggering extent, and if you haven't already taken measures to protect yourself, you need to start right now. Talk to a security provider or an IT service about which areas of your business might be vulnerable. Seriously consider paying for a premium security option instead of relying on something cheap or free. Make sure that you educate your employees about the kind of risks that they might be facing without even realising it and start getting everybody into some good habits.
Incentivise Your Employees By Promoting From Within
There are so few areas of business that have been untouched by the pandemic that you could count them on one hand. The job market was thrown into total disarray last summer as companies were forced to make some tough choices and workers with decades of experience were suddenly competing for entry level positions. Now, the job market has bounced back from those 2020 doldrums, but at a time when things are so unpredictable and so chaotic, why not think about how you could look to your own employees to take on new roles?
There are so many advantages to encouraging internal mobility in your company, ranging from improving staff morale to improving your brand's reputation, but one of the most important is that it cuts out those lengthy, costly searches for the right person when you could be developing your people and setting them on the next stage of their career path. There are talent mobility solutions out there that can help your company drive into the future and will make your staff feel like their future is with you. Randstad Risesmart has put together a detailed guide to the benefits and best methods of promoting internal mobility, and their experts can help you find the perfect fit.
Shortages And Delays Are Going To Be The Norm
Any hopes that we may have had that the disruptions in the wake of Brexit would last a few months at most have been long dispelled. It seems like there's a new story every week about new or continuing problems, some of them perhaps a little less so, such as companies being allowed to dump raw untreated sewage into water because the water treatment process has been disrupted. We have all seen the reports of how HGV driver shortage is impacting everything from construction businesses to the food industry. We have seen that there are empty shelves in supermarkets, and we have seen that fast food chains are telling customers that they might be out of chicken and milkshakes. Even if your business is not in the construction or food industries, you will feel the impact from these issues in some way. So, how can you face these challenges? There is no short answer, but something that is going to be really important is planning ahead, going through scenarios for everything from best to worst case outcomes, and keeping open lines of communication with your partners and your suppliers to make sure that you have as much prior warning as possible.
You Need To Be Taking Positive Action On Climate Change
Speaking of issues that you will have found impossible to ignore, the impact of global warming has really hit home over the last twelve months. The extreme weather events have been shocking, from Texas' big freeze to Japan's flooding, and the warnings from experts and scientists have become increasingly dire. Depending on which industry you work in, the immediate impact of climate change may be more or less of an issue, but one thing is for certain: you need to be doing your bit.
It's not just about helping your public image by reassuring your staff, customers, and clients that you are a conscientious business that is doing their part. It's about recognising that you do have a role to play in this issue and that steps that you take can have a positive impact. Start by looking at the companies you work with and address any concerns that you may have about their practices. Make sure that you are prioritising recycling of everything from paper and plastic to electronic waste. Think about what big steps you can take to cut down on your company's carbon emissions, from encouraging your employees to use public transport or walk to work to giving up the office altogether. This is one of those challenges that is not just facing businesses. This is facing all of us, and we need to act now.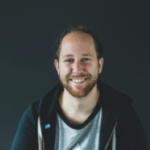 Dan Sanderton has 19 years of experience in the publishing world as an editor and writer, including his former role as marketing director of ProjectHills Consultancy, and now as Content Developer for PMI.
Tags:
Business Challenges