7 Ways to Make Money Using Your Phone
Being a student can be a lot of fun, but it isn't the most lucrative time in your life! Even if you're combining your studies with part-time work, the cost of accommodation, tuition fees, and your social life might be making it hard to budget. But what if there was an easy and legit way to earn a little extra cash while you're studying? If you have a smartphone, then you have an untapped source of income at your fingertips, so why not make the most of it? You can use apps to make money, take online surveys or take advantage of video marketing. To learn more, take a look at these seven ways to make money using your phone and start increasing your student budget now.
What Are Some Options to Make Money Using Your Phone?
1. Take Online Surveys
Companies rely on people to take part in online surveys in order to gather information about their target audience. As most students fall within the 18-30 demographics, you're a prime target for millions of businesses, which means your opinions are highly valued. Due to this, it's easy to find online surveys to take part in, and you can even do so anonymously.
You'll need to signup with a market research site or survey company and, once you've done so, you'll be given the chance to take part in online surveys that are looking for respondents within your demographic. The amount you can earn from each online survey varies from a few pence to a few pounds, but many only take a matter of 2-10 minutes to complete. Before you know it, you can generate a considerable amount of cash just by spending a few minutes a day answering questions via a mobile app.
2. Refer a Friend
When you find a great phone plan, there's no doubt you'll want to tell your mates about it. So, why not use the opportunity to earn cash online too? With the Lebara refer a friend incentive, you can earn up to £50 per referral but that isn't the only benefit. Anyone who decides to start using Lebara via your unique recommendation link can also get up to 50% of their money-saving deals, so everyone wins! If you're eager to earn money from home and you want to cut the cost of your calls, take a look at how Lebara Refer & Earn works now. With a simple signup process and flexible 30-day rolling plans, switching to Lebara could be a savvy way to boost your income and reduce your outgoings.
3. Watch Mobile Videos
If you've noticed an increase in the number of mobile videos out there, you're not alone. Currently, video marketing is one of the most popular ways for brands to advertise goods and engage their audiences. Of course, the success of their video marketing strategy depends on how many people view their content and this is where you can make money.
When you signup with the right rewards site, you can earn cash simply for watching online content, like mobile adverts or How-To guides. Many videos are less than a minute long, so it doesn't take long for you to start building up your account. By doing so, you will be helping brands in video marketing.
Often, sites work on a rewards basis, so you'll earn rewards or virtual coins for every video you watch. Then, when you've accumulated a certain number of points, rewards or coins, you can cash them in for gift vouchers or electronic payment.
4. Earn Cashback When You Shop
More than 87% of households shop online in the UK and, if you're among them, you could be earning money while you shop. What's more – you may not even need to adjust your shopping habits in order to bring in some extra revenue. When you shop via a link from a cashback firm, you'll automatically earn cash or points for every purchase you make. Depending on who you sign up with, you can transfer the funds straight away or build up points until you can exchange them for cash or electronic gift cards.
However, it isn't just online shopping that can give you the opportunity to earn some extra money. When you shop in-store, you can earn money using your smartphone too. Many apps give you the opportunity to upload your receipt or scan a barcode to prove your purchase. Following this, you might be asked a few questions about your shopping experience, and, in return, you'll earn cash or rewards that can be cashed in later.
5. Get Fit as You Earn
If you're already a fitness fan, you'll be eager to find out how you can claim rewards for every workout you do. Alternatively, if you need a little more motivation to get to the gym, this could be exactly what you're looking for!
There are many apps to make money like GymPact which allow you to set yourself physical challenges. If you complete them, you'll be rewarded with payment, usually between $0.30-$0.40 USD. However, there is a catch. If you miss your workout or don't hit your targets, your account will be docked, and the money will go to someone who has hit their targets!
Provided you're committed to keeping up with your fitness routine, this can be a fun way to add a competitive element into your exercise regime and earn some money in the process.
6. Recycle Your Handset
When it's time to upgrade to a new handset, don't let your existing device sit in a drawer for months or years on end. Instead, contact a recycling company and find out how much you could earn for your handset. Some network providers also offer cashback incentives if you trade your phone in when upgrading, so compare the offers that are out there to find out which one is best for you.
You'll find that some recycling companies will even offer payment if your device is broken or in poor condition, so there's nothing preventing you from disposing of old electronics safely and turning them into cash.
7. Save the Environment – and Your Budget
This is one of the ways you can use apps to make money or get discounts. If you care about the environment and you want to be more eco-friendly, you can earn money or rewards simply by making more sustainable choices. With the CleanSpace app, for example, you can track the methods of transport you use via a tag on your phone that monitors the level of carbon monoxide nearby.
When you run, walk, or cycle somewhere, instead of getting on a bus, traveling by train, or driving your car, you build up reward points that can be exchanged for discounts or freebies on the high street. For students who spend a lot of time walking around campus or cycling into town, this can be an easy way to make your life a little greener and earn at the same time.
Can You Actually Make Money Using Your Phone?
If you want to earn as much as possible via your smartphone, a refer and earn scheme is likely to be your biggest earner. However, you don't need to stick to just one method to make money using your phone. You can always find other ways or apps to make money and not be limited to these options.
While you might not earn much for completing a single survey. watching just one marketing video, or using apps to make money, you'll be surprised at how quickly your account can increase when you do these things regularly. By spending a few minutes every day using your phone to make money, you can boost your budget and generate extra income for minimal effort!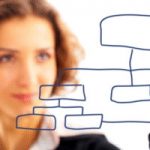 A dedicated Career Coach, Agile Trainer and certified Senior Portfolio and Project Management Professional and writer holding a bachelor's degree in Structural Engineering and over 20 years of professional experience in Professional Development / Career Coaching, Portfolio/Program/Project Management, Construction Management, and Business Development. She is the Content Manager of ProjectCubicle.