The Process of Developing Software for The Logistics Sector to Order. How Does This Happen?
What are Logistics Management Software Development and Supply Chain Management Development? It is important to create a modern, multi-functional digital platform for customers to ship and deliver products and track assets, inventory, and related logistics data. For this, it is important to choose the services of professionals who are familiar with this field, can create a competitive digital solution that meets all customer requirements, and help solve numerous tasks in the logistics segment of business environments.
Key Benefits of Logistics Management Software
The use of logistics software makes it possible to optimize the entire economic cycle of logistics processes and Custom Software Development For Logistics has the following positive effects:
The software significantly reduces human error;
The human factor has an impact on the company's activities. People can make mistakes. The development of logistics software allows you to process the status of shipments in real-time and optimize warehouse stocks;
Workflow automation. After ordering logistics software, you can enter company documents into the system. You have full control over the system. Machine learning makes it easier to find the right documents. Digital solutions help eliminate tedious manual tasks and simplify document management, claim processing, and payment tracking.
Transparent supply chain
Customers have booked a shipment and are waiting to be called to ask about important details. With the help of state-of-the-art software, which is designed specifically for the logistics industry, customers can view the delivery information and tracking of their orders at any time. Companies can use feature-rich tracking software to monitor internal and external operations to ensure they are meeting their goals and creating transparent relationships with everyone in the product supply chain.
Price reduction
Companies can save significantly by using logistics software that you can order from the professionals. For example, accurate system calculations can identify areas where more money is being spent than necessary, areas where costs can be cut, and areas where products are better. You can also reduce costs by using resources and routes more efficiently, eliminating human error, and simplifying documentation and management.
Optimization of resources using the available functionality of the logistics software solution
Software for the field of logistics allows you to properly organize and effectively manage all key parameters of logistics. During delivery, you can monitor such important things as the correct use of traffic. Logistics software uses vehicle tracking technology to help managers analyze driver workloads and the causes of delays.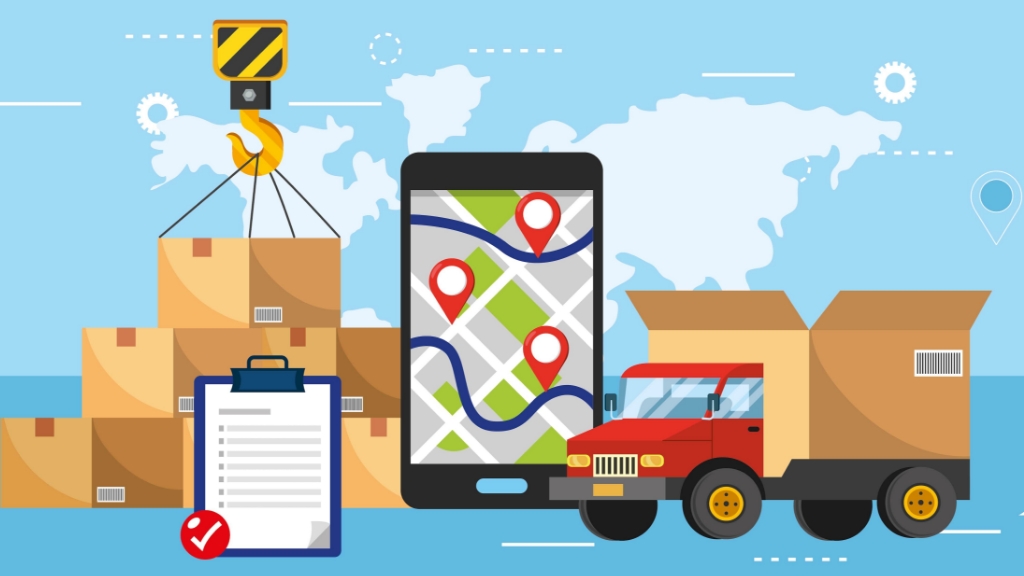 Key Characteristics of Logistics Software
For logistics management software to work effectively, it must contain several key features. Below is a list of the most important features your digital solution should include. GPS tracking is essential for you and your customers to track the movement of your goods in real-time. This is convenient because you and your customers always know the status of the shipment, the location, and the estimated time of arrival at the destination. The notification system (display of information messages) is a way of communicating with buyers. Account activity is often displayed. These systems are an important part of modern traffic management software. The notification system informs and warns about data sent and received, system updates, etc. Creation of reports and documents. By integrating all the important documentation and reporting functions into your logistics software, you can increase the efficiency of running your business. For example, all your contracts and agreements are in one place and can be easily filtered to determine which contracts are most important. Reports help you get up-to-date information, such as sales and deliveries for the last 6 months.
Calculation of the offer and financing
It is important to have a clear and comprehensive estimate of shipping costs to ensure the efficiency of your business, offering very low shipping costs and avoiding very high costs and the risk of losing customers. This function allows the customer to quickly determine the amount owed at the time of delivery. This feature provides faster and more accurate calculations.
Two-factor authentication
If you want to better protect your software, you should consider two-factor authentication. This feature allows users to log in only after successfully double-verifying their identity. Login data to the logistics software is confidential.
Payment online
Add online payment options for your customers. For example, customers can pay for delivery during peak hours or from home.
Key Steps to Successful Logistics Management Software Development
If you decide to build logistics management software from scratch, you need to know how to build this functional software step-by-step to meet your business needs in this area. Choose a reliable logistics software development service provider. Finding the right logistics software development service provider is critical to the right, digital logistics management that successfully meets your current business goals. Consider the skills and areas of expertise of your potential technology partner. Logistics management solutions must keep pace with the latest trends, technologies, and features. Such solutions are offered by a reliable partner, a well-known company that develops technological software for the logistics sector. After choosing a vendor, take the time to discuss your current needs and important expectations with the development team. It helps to make operational decisions, estimate the time and costs of the necessary decision, and clarify the project goals. The software development process is the most important step in the entire process. Decide which solution should be cloud or local. Does your app also need a mobile version? During this time, stay in touch with your development team, and don't miss scheduled webinars to get updates and gauge your current level of progress. The development process should involve experienced quality assurance experts who evaluate the performance and functionality of the solution. Digital product owners can participate in a round of software testing to assess the overall reliability and quality of the logistics management software solution.
Launch the product and extend its functionality
After developing logistics management software, train your staff to use it. This is where your team can provide detailed feedback about your product. If you decide it's time to expand or change your work, you can contact the developer and ask them to update your solution or add new features that you currently need.
Developers can help you collect data to improve productivity through real-time fleet management, vehicle tracking, product data tracking, barcode scanning, and a range of secure and advanced supply chain maintenance systems. Modern software solutions for logistics help customers enter new markets and get new, profitable opportunities for their business environment. With their qualified logistics software development services, you can strengthen your market position, gain customer trust, and increase your ROI.
Developers can develop a reliable digital online tracking system that helps customers manage their shipping processes and improve their safety and efficiency. Using GPS data, embedded sensors, and other IoT-enabled solutions, a digital solution can track the location of assets, verify their condition, and confirm their security.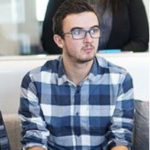 11+ years strategic communications, marketing, and project management experience. I am a trainer at StarWood Training Institute, focusing on online courses for project management professionals.