How Cloud Recruitment Software Can Be Used in Hiring Process?
The hiring process is one of the most crucial aspects of driving a successful business. It is the process of finding, screening, and hiring employees for a company. There are many steps in the hiring process, from advertising the job to interviewing the candidates. There are a few different ways to go about this, but the most important thing is to find the right employees for the job. Finding the right candidate for a job can be a difficult and time-consuming process. There are many different factors to consider when making a hiring decision. Cloud recruitment software can help simplify the process by providing a platform for tracking and managing applicants. This article will discuss how cloud recruitment software can be used in the hiring process.
What Is Cloud Recruitment Software?
Cloud recruitment software is a tool that helps organizations manage their recruitment processes online. It can be used to post job openings, track applications, and keep track of interview schedules and performance reviews. Many cloud recruitment software solutions also come with built-in candidates management features, such as resume parsing and tracking, that can help save time and money. 
While cloud recruitment software can be a valuable asset for any organization, it's essential to choose the right solution for your needs. Not all cloud recruitment software solutions are created equal – some are better suited for small businesses, while others offer more robust features for enterprise-level organizations. 
When evaluating cloud recruitment software solutions, be sure to consider your organization's size, budget, and specific needs.
How Does Cloud Recruitment Software Work in the Hiring Process?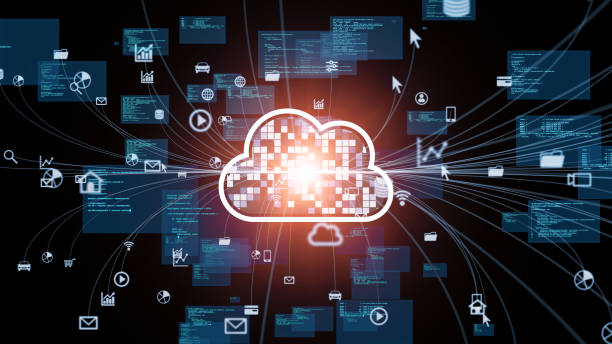 In a world where technology has transformed the way businesses operate, it's no surprise that recruitment software has followed suit. One type of recruitment software that is growing in popularity is cloud-based solutions. Here's a look at how cloud recruitment software can be used in the hiring process:
1. Job Posting and Candidate Sourcing
In today's business world, the process of posting and distributing job openings has become more important than ever. With the help of cloud software, businesses can make this process simpler and more efficient.
Cloud or ats recruitment software provides many features that can be helpful in posting and sourcing candidates for open positions. For example, many cloud recruitment tracking softwares offer the ability to post job openings on multiple job boards with just a few clicks. This can save businesses a considerable amount of time and effort when compared to manually posting jobs to each individual job board.
Additionally, cloud recruitment software often comes with tools to help businesses source candidates for open positions. For instance, some cloud recruitment software solutions offer resume parsing capabilities, which can help businesses quickly identify candidates who possess the skills and qualifications they are looking for.
2. Storing Resumes for Review
Cloud recruitment software makes it possible for companies to download resumes right onto the software. This helps keep all employment applications safe and organized in one place. Even if a resume is lost, it can be easily retrieved from the system.
This is a huge benefit for companies who are looking to streamline their recruitment process. Not only does it save time, but it also ensures that all resumes are stored securely.
3. Scanning and Sorting Applications Based on Qualifications
Scanning hundreds of resumes is a time-consuming and inefficient way to find the best candidates for a job. ATS software can quickly and easily scan resumes and sort them based on qualifications, making the hiring process faster and simpler.
With an ats recruitment software in place, you can be confident that you're only reviewing the most qualified candidates for a position. This can save you hours of time during the hiring process and help you find the best possible candidate for the job.
4. Crawling Resumes for Specific Keywords
In the current job market, a candidate's resume is the key to getting their foot in the door. ATS recruitment is a cloud-based tool that helps recruiters find and contact candidates by automatically scanning resumes for specific keywords. This type of software can be extremely helpful for recruiters who are looking for candidates with specific skill sets.
It works by scanning resumes that are uploaded to job boards and social media sites. The software looks for specific keywords that are related to the job opening. Once the software finds a match, it will contact the candidate and provide the recruiter with their contact information.
This type of software can be very helpful for recruiters who are looking for candidates with specific skill sets.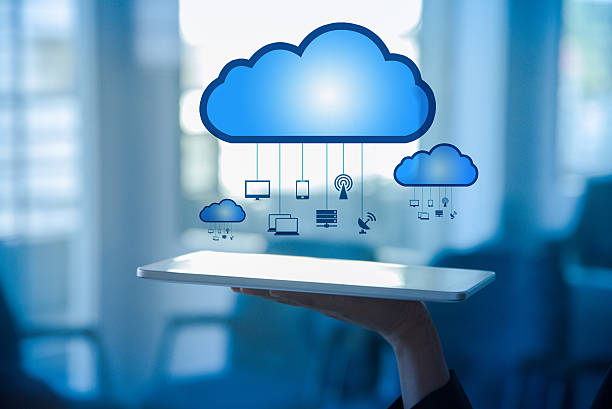 5. Tracking and Selecting Candidates
There are many factors to consider when tracking and selecting candidates for interviews. The use of cloud tech can help simplify this process by providing a central location for all your candidate information. This software can also provide tools for rating and ranking candidates and storing notes and contact information.
When tracking candidates, it is essential to keep track of their qualifications, experience, and skills. The cloud recruitment software can help you do this by allowing you to create a custom profile for each candidate.
Once you have narrowed down your list of potential candidates, the next step is to select the best ones for interviews. The cloud recruitment software can help you with this by providing a list of pre-screened candidates. This list can be sorted by qualifications, experience, or skills.
6. Email Reachout
Cloud recruitment can help you structure, send and track personalized emails as part of your talent sourcing process. By using cloud recruitment software, you can reach out to a larger pool of candidates and more effectively target top talent.
Cloud recruitment paltform can also help you optimize your hiring process by providing insights into which candidates are most interested in your open positions. By using this data, you can better tailor your recruiting efforts and improve your chances of making a successful hire.
Conclusion
Cloud recruitment can help manage and assess applicant data more efficiently. By automating some of the processes in recruiting, this software can save time and energy for both employers and applicants. To ensure that cloud recruitment software is in operation effectively, it is important first to understand the needs of your organization and then select a software that will fit those needs.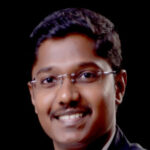 Dan has hands-on experience in writing on cybersecurity and digital marketing since 2007. He has been building teams and coaching others to foster innovation and solve real-time problems. Dan also enjoys photography and traveling.
Tags:
cloud ATS system
cloud recruitment platform
cloud recuritment system