Best Online Training Tools for Employees for 2022 & Beyond
Employee training tools are one of the most important elements in any business company. Thanks to them, organizations improve the quality of their services and products, which positively affects their profits and image. Corporate training tools allow you to save time and money, as well as provide employees with new knowledge and competencies. The higher the level of professional development of the staff, the more success the company in which they work can achieve. But what are the best online training tools?
This software has become especially popular recently, when the coronavirus pandemic began. A lot of companies have switched to remote work and online training, so they all began to resort to using tools for employee training. However, with the end of the pandemic, they have not become less in demand, as users have realized all their benefits.
Online Training Tools Benefits:
Firstly, they are very convenient, as they provide an opportunity to receive training in a place where it is convenient for company employees. Also, such tools are mostly adaptive, so they can be used with any digital device. In addition, with their help, course developers save time, because they allow you to create content quickly and at the same time with high quality. Another plus is the personalization of the educational program, thanks to which you can involve employees in the learning process and motivate them. Interactive content with elements of animation and gamification, which can be created using training tools for employees, will not leave any person participating in the educational process.
However, it is not easy to choose the right software for the job. An online tool needs to be easy to use, well supported, powerful and functional. In order not to overpay for a subscription, you need to choose programs that meet your requirements and do not have many extra features that you will not use.
Getting used to the style of online education might be difficult at first, but once you've got it down, there are a lot of perks that come along with it that are worth taking advantage of. Earning a degree via an online education program may help you prepare for professional progression and exhibit vital abilities to future employers. This is true regardless of the reason you choose to seek online education.
Let's take a look at 3 great employee training tools in the online education market:
iSpring Suite Max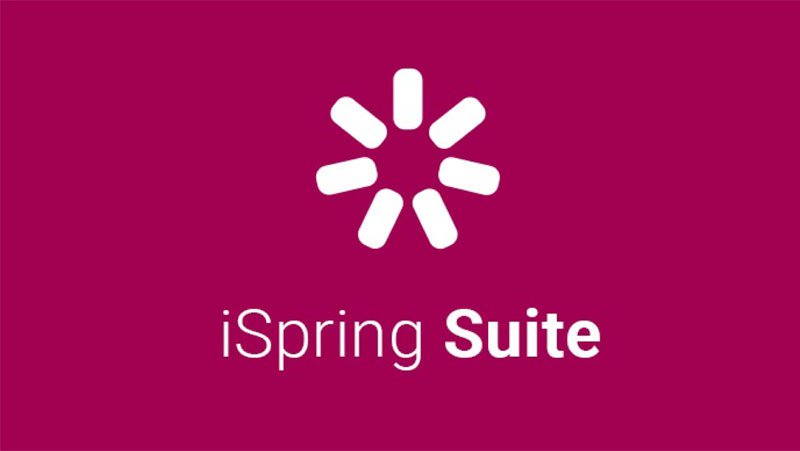 It is an effective tool for creating interesting and varied e-learning content. It is a PowerPoint add-in and has a simple and clean interface. Thanks to this, there is no need to waste time and effort on figuring out how to use the program. You can start developing courses almost immediately after you purchase a subscription.  iSpring Suite Max gives you the ability to design content quickly and efficiently. The tool allows you to add any kind of multimedia to the courses. As well as elements of animation and gamification. With it, you can develop interactive lessons to involve the audience in the learning process. Moreover, this program has at its disposal a library of templates.
This feature simplifies the creation of courses and speeds up the process in online training tools. iSpring Suite Max is a cloud-based tool, which means that developers have the ability to upload all their projects to the Internet. Moreover, they can be uploaded to any LMS and even to YouTube. A subscription to this tool costs $970 per year per author.
Adobe Captivate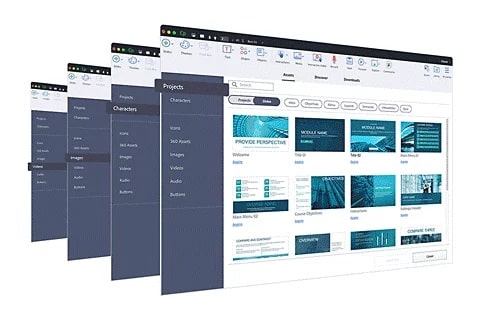 This software is incredibly popular all over the world. It has extensive functionality that allows you to develop really effective content. With Adobe Captivate, businesses can make huge strides in online learning . The program is adaptive, which makes it possible to view courses created with its help on any digital device. This tool allows you to work with content of any type. You will be able to create quizzes, work with audio content, video content, texts, graphics, animation. Gamification of courses is also possible when working with this program. One of the specific features of Adobe Captivate is the development of virtual reality content. Another advantage is the presence of templates in online training tools, the use of which simplifies and speeds up the construction of content. The subscription price is $33.99 per person.
dominKnow ONE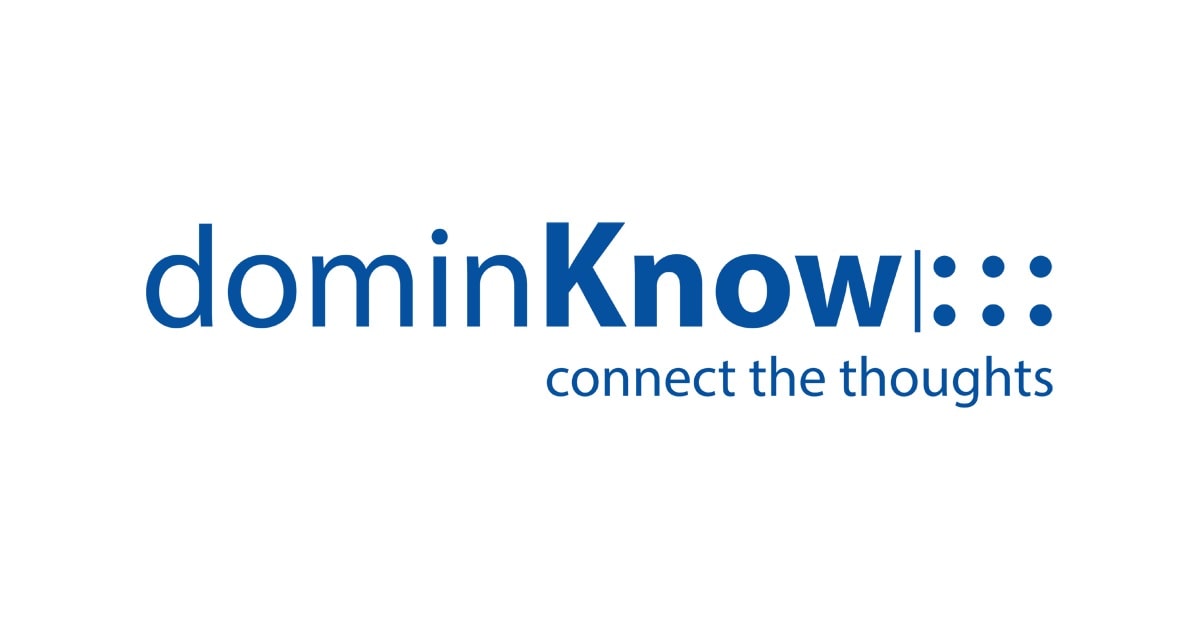 It is a time-tested tool for developing powerful and effective courses. The program has a huge amount of diverse functionality that can be used to work in absolutely any field. This tool has simulation capability. The capabilities of dominKnow ONE are extensive, thanks to which you can create not just courses, but entire professional projects. Another advantage is that several people can work on one course at once. And this speeds up its creation and improves detail. However, the interface and functionality of the tool is quite complicated. And this means that you will have to spend some time and make efforts to start working fully with domonKnow ONE. Subscription prices start at $997 per person per year.
Online learning software is an incredibly important aspect of employee development and the development of the company as a whole. The main thing is to choose the software that meets all the requirements of the organization. And it allows you to implement all the ideas that relate to the educational program. All of the above tools will help you achieve the desired results and make the learning process as interesting and comfortable as possible.
Eric Wyatt's portfolio covers a vast variety of topics, from useful lifehacks for a home to personal development and career-boosting advice. Yet, his favorite thing to write about is professional development. Eric believes that no matter how well one's professional skills are developed, there's always room for improvement.
Tags:
best online training tools
online training tools for employees
training tools for employees