Things to Consider Before Choosing A CRM Call Center Software for Cloud Based Solution
Software is the backbone of every business. The impact of technology on business can be felt in almost every aspect of an organization. According to Harvard Business Publishing, many companies have embraced software as a necessary tool to help them grow and expand their operations. Thus, several software solutions are available for businesses that can help automate tasks, manage data and customer information, improve customer interaction, and increase sales. While it might be tempting to use more than one type of software to meet all your needs, it is best to choose one solution for each purpose that can fully benefit from its features. Cloud-based CRM call center software has become an essential business solution for many companies but how to choose crm call center software?
It helps customers or leads be managed in one place, making information about them easy to find. The following are some ways in which cloud-based call center software can benefit your customer relationship management.
Benefits of Using Cloud-Based CRM Call Center Software
Share data with other users without installing software on their computers or mobile devices.

CRM call center software

allows access to data from multiple locations simultaneously. This reduces the time it takes for an agent to complete a task due to latency issues when accessing data from remote areas.

Provide real-time feedback on how agents can improve their performance before making a sales call or taking a service call.

With call center CRM software, your employees can do their jobs more efficiently, which means they will achieve more.

Improve sales efforts by analyzing all sorts of data about your customers' needs, preferences, etc.

CRM software call centers allow businesses to have a single system that they can use to handle their customer service needs, whether they're calling or emailing.

There is no need to install anything on your computer or mobile device. Therefore, you will save time installing or waiting for the latest software version to load.

Cloud-based call center CRM software is accessible from any device with an internet connection. There is no need to worry about missing calls because you are not in the office—your agents will still be able to see them and respond in real time. 
8 Factors to Consider When Choosing CRM Call Center Software
Choosing the right CRM for call centers for your business can be daunting. There are many options, many of which look similar at first glance. So how do you know what to look for in a CRM?
Here are some things to keep in mind when choosing CRM call center software for your business:
1.Customer Service Experience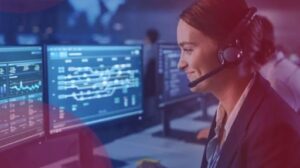 The primary purpose of CRM software for call centers is to enhance the customer experience. It helps provide better customer service by tracking all the details about each customer. 
You can also get real-time information about any issue or query they raise without having to call them individually or wait for a response after sending an email or SMS. You can view all the questions made by your customers and follow up with them accordingly.
2. Customer Data Storage
A reliable CRM call center will allow you to store your customer information in one place. It should also be easy to search through this information when needed (and customize it so that only the information you need is displayed).
3. Functionality and Features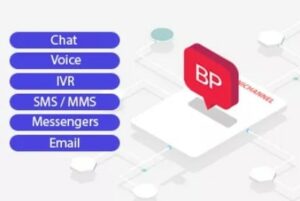 Discover what a call center software CRM offers and see if it meets your business needs. It is critical to see if the software has all the features that you require or not. This will help determine whether the application is suitable for your business. 
Browse multiple call center software options before finding one that meets your requirements. This can be time-consuming, but if it helps save money in the long run, it's all worth it.
4. Customer Service Training Tools
A robust CRM should offer training tools such as videos, live webinars, and tutorials. These tools help employees learn how to handle different customer situations, which allows them to provide better service overall.
5. Integration Options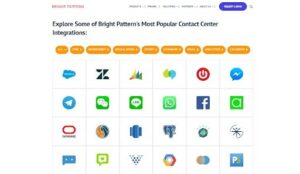 Choose an application that allows seamless call center CRM integration with other systems in your organization, such as social media platforms, email servers, and VOIP. This will give you flexibility in managing your contacts at different levels. Employees can also access information about their customers without having to navigate multiple systems. Their workflow will be slowed down as a result.
6. Ease of Use
CRM call center software for cloud-based solutions should be simple to use and learn so your employees can get up to speed quickly. If it is too complex or confusing, it will slow down your business rather than make it run more smoothly. The easier a system is to use, the less time you will spend training employees on how to use it correctly and efficiently.
7. Free Trial 
A free trial allows you to test the CRM software for the call center before purchasing it. This will help you determine whether the software is appropriate for your business. It will also allow you to test various software features and decide which ones work best for your company.
8. Audience Size
The size of your audience will determine the type of call center software you need to use. Using simple and affordable CRM software for call centers makes sense if you have a small clientele. However, if your customer base is large, investing in a robust CRM software solution that can handle complex processes and multiple agents simultaneously makes sense.
The Bottom Line: Choosing CRM Call Center Software
Keeping up with the changing times requires businesses to use cloud-based CRM in call centers. The world is moving faster, and business needs to move along with it. 
In the past, you relied on phone calls and emails to connect with your customers. But with the advent of social media, text messaging, and other channels that allow instant communication, you need a more dynamic set of tools to manage your customer relationships.
With cloud-based CRM for call centers, it is much easier to set up than on-premise software. You can get started almost immediately after signing up for a plan.
There is no need to install the latest hardware or software when you want to upgrade your CRM software call center or expand its capabilities. 
With an on-premises system, however, there is often a lengthy installation process involved, which can take days or even weeks, depending on the complexity of your setup. Cloud-based call center CRM software is a must for any business that wants to keep track of and improve its customer service operations.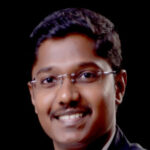 Dan has hands-on experience in writing on cybersecurity and digital marketing since 2007. He has been building teams and coaching others to foster innovation and solve real-time problems. Dan also enjoys photography and traveling.
Tags:
cloud crm for call centers
crm call center software
how to choose cloud based crm