The Rise of VoIP Systems and Why Your Business Needs to Get On Board
External and internal communications are the reason why businesses are able to function and provide services to clients and customers. In today's business world, VoIP (Voice Over Internet Protocol) has become a common tool for corporate communication. This type of communication allows you and your team to make phone calls using an internet connection as opposed to landlines. It's the ideal system for small businesses because it's budget-friendly. In this post, you'll find more reasons why your organization needs to transition to VoIP phone systems.
In the past, voice signals were sent through legacy phone systems utilizing analog phone lines. Because of this, making and receiving calls required the installation of new circuit cabling. To link the internal phone extensions to the public telephone network, a piece of specialized hardware equipment known as a Private Branch Exchange (PBX) is utilized in this scenario.
VoIP, an acronym for Voice over Internet Protocol, is a method of converting voice into binary code that can be transferred over internet digital data packets via your local area network/wide area network/other infrastructure to enable phone calls. This is done rather than sending data packets over a traditional circuit-switched network. VoIP, which is occasionally also made reference to as IP telephony, is a shortened form for Voice over Internet Protocol.
When Was VoIP Systems Established?
VoIP was developed in 1995, and its purpose was to save money on long-distance or international phone calls. The company that developed the first internet phone was VocalTec. In 1998, the company created computer-to-telephone functions. However, users had to listen to ads during their calls which is why it didn't succeed at the time.
Years later, organizations started realizing the advantages of VoIP communications. In 2003 companies like Skype launched its Beta software and quickly became a popular source of communication when they added video calls.
Now more companies are using various types of VoIP systems. For example, hotel phone systems now operate on VoIP for clearer lines of communication with guests from all over the world.
Why Businesses Should Use VoIP Systems ?
Affordable Ways to Communicate
One of the reasons why companies prefer VoIP systems is because they're cost-effective. This is ideal for small businesses that don't have the budget to buy telephone equipment yet. What's more, your VoIP services can be based on direct IP connections to your mobile service provider or through a secure internet connection.
With a VoIP setup, your organization can save costs on internal calls and significantly reduce the cost of long-distance business calls. You'll also save maintenance costs on telephone hardware. Data connection costs are usually cheaper than telephone service providers.
Clear Voice or Video Quality
The quality of telephone communications isn't the best. Sometimes you'll hear crackling over the phone, or the volume won't be loud enough for you to hear the recipient. Therefore, another reason your business needs VoIP is that it provides clear voice and video quality.
Whether you're using Facetime, WhatsApp Calls, Skype, or Zoom, you'll experience high-quality sound to prevent miscommunication. As long as you have a stable internet connection that's fast, you won't experience delays or lag when talking to someone over VoIP.
The Ability to Communicate with People from All Around the Globe
Do you have investors or partners that travel regularly for work? Or perhaps you have a hybrid working model where some team members work outside the office. You'll then need communication systems that allow you to reach partners and employees no matter where they're located.
VoIP makes it possible for companies to call clients, employees, and staff that are in various locations at any time of day. You can also host conference calls with multiple people through video chats even when they're not in the office.
If you have on-the-go employees like sales representatives, you can reach them easily through VoIP systems.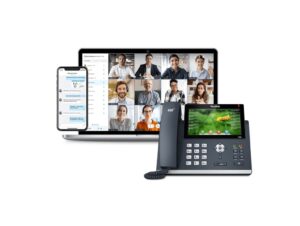 Easy Operations
Most VoIP communication systems are easy to install and set up. Additionally, their interfaces are effortless to navigate through. So even if team members aren't tech-savvy, they can easily operate the VoIP system using specific buttons.
You can also save numbers and usernames on your system so you can easily find your contacts when you need to call them.
Feature-Rich Platforms
Another reason why more companies are using VoIP services is that they have features that aren't supported by telephone systems. Some of the more common features found on VoIP services include:
Caller ID
Call Forwarding
Call recording
Customized prompts
On the other hand, there are some advanced features that you can experience with VoIP, like time conditions, auto-provisioning, and even voicemail to email.
Your priority is choosing a VoIP system that has all the features your organization needs for effective communication.
Interactive Voice Response
You can provide 24/7 communications by implementing interactive voice responses when people call in. Set up pre-recorded greetings and prompts so people can be transferred to the correct departments.
The purpose of interactive voice responses is to provide automated customer services, and quick answers to questions customers might have.
Cloud-Based Solutions
VoIP offers cloud-based solutions which make it easier for your organization to connect new employees to your system. This means that your communications system can expand when your business starts to grow.
The decrease or increase of phone extensions can be done quickly and when needed as staff members come and go. You don't have to buy or pack away hardware whenever you hire new staff or when team members decide to leave.
Final Thoughts on VOIP Phone Systems
As you can see, you can experience many advantages when you start using VoIP systems.
Currently, only 31% of businesses use this type of service. But companies are starting to notice the benefits of VoIP, and you should too! If you're looking to lower your costs on corporate communications and have the ability to set up remote calling, then opting for VoIP is the best decision you'll make for your company.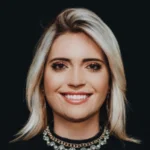 Business Developmeny Manager at PAS InfoCom Technologies Ltd.  Experienced in project management with a demonstrated history of working in the information technology and services industry.
Tags:
use VOIP phone systems
what is voip communication
what is voip system