Five Apps to Increase Productivity In Your Business
Increasing productivity is the Holy Grail of business. It increases profitability and effectiveness, boosts staff morale, and creates a better impression for your customers. It can save you some serious money, too. What's not to like? From fresh new email platforms to lead-managing tools to enhance the experience of your customers, here are the five apps to increase productivity.
If you entered "best productivity apps" into a search engine, you have almost probably found yourself on this page. That compulsion is understandable to me. You have the common goal of doing more work in the allotted amount of time, which is one of the most common feelings that people experience when working. The issue is that productivity is a very subjective concept, and the term "productivity tools" can have a wide range of various connotations depending on who you ask.
The good news is that they do exist. We refer to them as apps, and you don't need to look any farther than your desktop computer or smartphone to take use of their useful capabilities.
Best in Class Email Apps to Increase Productivity: Spike
Spike is an innovative new email app with lots of tools designed specifically for smoother collaboration so that you and your team can get more done in a day. The Spike voice mail message feature is just one time-saving example: team members can quickly send a quick voice message or meeting request in-app, which is often speedier than typing out a message – and adds a personal touch, too.
And that meeting request? You won't need to leave the platform to have a video chat or conference, as this can be completed in-app too. Spike's Priority Inbox is also a great feature of the app; it automatically sorts urgent missives from not-so-important communications, so you can focus on what needs doing without distractions.
You'll also get access to Super Search to locate the email you need quickly (even among thousands), as well as file management and task list tools to further boost productivity.
Perfecting Project Management: Asana
Asana is a powerful project management power tool that can help smooth every part of the process. Set and assign tasks, manage deadlines, collaborate and communicate, and view progress and analytics, all via this software suite. It also gives you an overview of the project at any time, so you can identify potential logjams and take action to resolve them fast.
Team calendars and timelines help every staff member and department stay on the same page, and Asana integrates with many other apps your business is likely to use, such as Gmail, Google Drive, and Microsoft Teams.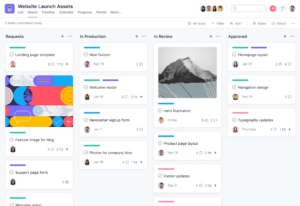 The Workload tool helps you keep a digital eye on task distribution; it'll allow you to see who may be overwhelmed and who could have the capacity across your whole organization in real-time. This feature also means you can ensure projects and assignments are adequately staffed, helping you consistently hit deadlines.
Better Connections: Slack
Slack enables you to manage your team's communication better, connects to cloud storage options, and even links to project management apps such as Asana and Trello. It is allowing you to import and export data as necessary as one of apps to increase productivity.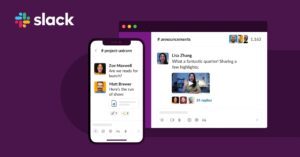 Slack uses 'channels' to help you organize your workspaces, tools, and communication, creating mini hubs within an overall digital headquarters. These channels can even be used to link with external businesses, and the settings can be adjusted to take into account colleagues or teams working in different time zones.
If you're wondering whether Slack could be perfect for your business, why not try out their free plan before committing?
Reimagining the Recruitment Process: Proven
The recruitment process costs significantly in time and – therefore – expense. Make your recruitment drive run like a well-oiled machine with Proven, an app that allows you to automate many elements of the process. These include posting your job listing to recruitment portals and sharing these listings on your business's social media platforms.
Proven is an example among apps to increase productivity, meaning you can manage recruitment on the go. Manage job ads, review applications, contact candidates, and schedule interviews all in one place and wherever you are to take the hassle out of filling a job role.
The app can also help identify where improvements can be made to the process. For example, monitoring where candidates have come from and reviewing job post performances.
Creating Great Customer Relations: Salesforce
A CRM (Customer Relation Management) tool is an excellent way to tighten up your sales and customer service systems. And you can ensure customer experience consistency, and make sure that nothing falls through the cracks.
Salesforce is a handy app that can significantly improve your productivity while also helping you keep your customers happy. Keep all your customer information on one of Salesforce's vast databases. So your staff can access the details they need quickly and without having to frequently switch platforms. This can cause customers frustration when they're waiting on the phone to have their questions answered.
The app can help with marketing campaigns, lead management, sales forecasting, contract management, and much more. The drag-and-drop interface and easy-to-use dashboard and tools make Salesforce a great addition to your business app arsenal.
Using Apps to Increase Productivity for Smarter Working
Considering new ways to increase your business's productivity can have huge benefits. And not just to your bottom line. All the apps to increase productivity above can free up staff time. So your team can get on with other, more profitable, more meaningful work, helping drive your business forward.
Many of the above apps have a free tier or offer a discounted period for new customers. So why not give one a try and see the difference it could make to your business in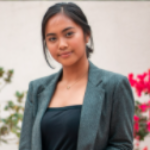 Brantlee Bhide is a project manager at HB Consultancy. She has 16 years of experience working as a project professional across varying industries, countries, and cultures. She operates in both business and technical domains using an approach that she developed.
Tags:
best apps for productivity in business
how to increase productivity at work via apps
what are the best productivity apps