PPC vs SEO: Which is better for your business?
Getting traffic on your website is what keeps a business going. With more traffic, you get more leads and better brand awareness. The digital marketing team uses various ways to increase the traffic on your website. The two most common approaches are PPC and SEO. But which one is the right one for your brand? We have drawn a comprehensive comparison of both for a better understanding. So here is everything you need to know about PPC and SEO and which is better for your business or how ppc and seo working together. 
Pay Per Click (PPC)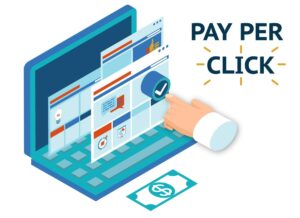 PPC is a form of search engine marketing that involves an advertiser paying the search engine or social media platform for each click on the ad. While searching with a keyword, you will see that the top results are often marked as ads. Those websites are running PPC marketing campaigns for that specific keyword with the help of a PPC agency in Leeds. 
Search Engine Optimisation (SEO)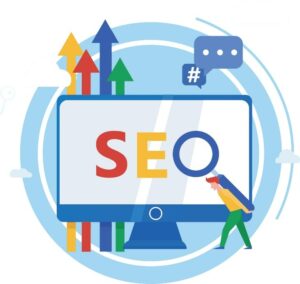 SEO is the optimisation of webpages and a website to enhance its visibility on SERPs. Many methods, like link building, content marketing, and keyword optimisation, are used to rank the website and gain organic traffic.
The Difference Between PPC & SEO
A business often uses either or both marketing techniques to ensure better visibility and traffic on its website. There is always an ongoing debate about which one is better. So here is a detailed comparison to help you make the right decision. 
Fast Results
The ultimate goal of PPC and SEO is to get more traffic to a website. Both use different ways to achieve this common goal, but traffic quality will differ. 
The results with PPC are much quicker. You can see an increase in traffic right after your campaign has started. On the other hand, SEO takes time and effort before you start getting desirable results.
Cost
When it comes to being cost-effective, organic SEO is far ahead of PPC. In PPC marketing, you pay for each click on your website, whereas with SEO, you get organic traffic without paying for it. 
SEO is consistently cost-effective in the long run compared to running a PPC campaign if done the right way. In PPC, you pay for every click on the keyword that you want to target. 
Brand Visibility via SEO and PPC Combined
With PPC, you get the top spot on SERPs. Thus, you get to make quite an impression on your targeted audience. With SEO, you get more long-lasting results. On the other hand, with PPC, you get instant visibility for your brand. 
Although SEO does build credibility and trust, it takes time and effort for a website to reach the top of SERPs. Whereas, with PPC, you book the top spot on Google SERPs right away. 
Control 
With PPC, you are more in control of your target audience and the kind of visitors that click on your website. You are in control of deciding the keywords, pricing, landing page, and CTA (Call-To-Action). Whereas, with SEO, you don't have much control over the type of traffic you are going to receive. 
Stability 
Search algorithms change, thus impacting a website's ranking. You may spend months taking your website to the top section of SERPs, but a sudden shift in the algorithm can change your rankings overnight. SEO is stable, and the results are long-lasting, but it doesn't mean your ranking won't get affected. In contrast, PPC isn't affected by the changes in the algorithm, as you pay for the top position and each click.
How is ppc and seo working together?
You may test various keywords and ad wording using PPC advertisements to determine which ones get the most clicks. The information you get may then be used to enhance your SEO approach. By doing so, you may optimize your marketing strategy and get the greatest outcomes.
Long after PPC efforts are stopped, organic Google ranks will continue to exist. (So long as you're not acting too naughtily, of course). Over time, rankings may drop, but you'll still be found.
CTRs (click-through rates) for organic search results are often greater than those for PPC advertising. A top position PPC ad is less likely to have a higher CTR than a top organic search ranking.
Google AdWords is the ideal location to evaluate a keyword strategy.
PPC is a platform for keyword strategy and CTR testing. But you can see how ppc and seo working together here.
Before launching and executing a possibly more expensive (and scarier) organic keyword strategy, it is possible to experiment with ad CTR testing and other A/B tests to identify winners and losers.
Google Search Console is a fantastic source of keyword ideas from a PPC standpoint. The site could be ranking organically for phrases that you haven't found or considered but that you can add into your PPC campaigns.
Taking money from high-performing organic segment.
If one region of your website is producing excellent organic results, you have two options: play defensive and reduce your PPC spending there in favor of lower-ranking phrases, or double down and aim for complete SERP Organic/Paid visibility supremacy.
Analysis of search terms
Together with CTR, ROAS, and other income metrics, Google AdWords search phrases from Search and Shopping campaigns are shown. This information may be used by the SEO team to inform their on-page SEO efforts.
Final Words on SEO and PPC
The debate between SEO and PPC and which one is more beneficial for your business is never-ending. Both have their advantages as well as disadvantages. With the above comparison, you can make a more informed decision. Which marketing technique is more suitable for your business depends on your budget, desired results, and requirements. If you still can't decide, you can always implement both techniques.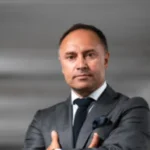 Victor Z Young is a Civil Engineer with 35 years of experience working alongside the executive team of various construction companies. Victor specializes in construction insurance, delay analysis, performance analysis and engineering. He holds a Doctor of Project Management from Northwestern University.
Tags:
difference between seo and ppc
ppc vs seo
seo and ppc which is better