Quality Link Building: Tips and Tricks for Maximum SEO Benefit
You work hard every day, perfecting your craft and becoming the very best at what you do. But no matter how good you are, people are unlikely to find out about you unless you rank high on Google. That's because the vast majority of people only click on the first few results when they search for something online. So if you're not near the top, you might as well seem non-existent. It's a cold, hard fact of life for businesses in the 21st century. Search engine optimization is more important than ever if you want your business to be successful. The good news is, there are plenty of ways  and quality link building tips to improve your ranking on Google via building high quality links. With a little effort, you can make sure that people are able to find you when they need you.
What is Quality Link Building?
Quality link building is the process of acquiring links from high-quality websites. This is important because links are one of the major ranking factors for search engines. By acquiring links from high-DA(Domain Authority) websites, you can improve your website's visibility and organic traffic.
Why is Quality Link Building Important?
There are several reasons why quality link building is important:
First, as mentioned above, links are one of the major ranking factors for search engines. This means that by acquiring links from high-quality websites, you can improve your website's visibility and organic traffic.

Second, links help to build trust and credibility with search engines. This is because when a high-DA website links to your website, it indicates that your website has something valuable to offer.

Finally, links can also lead to referral traffic. For example, if a high-quality website links to your website, some of the visitors from that website might click on the link and visit your website.
How Do I Know if My Link-Building is Good or Bad?
There are several ways to determine the quality of your link building:
1.Quantity of links:
To determine the number of your backlinks, you can use tools like Majestic SEO, Ahrefs, or Moz. These tools will show you how many inbound links point to your website, the number of domains linking to your website, and the number of backlinks from each domain. And if the link is bad, you can avoid it in the future.
 2 . The quality of a backlink is determined by analyzing the anchor text of the links pointing to your website and the relevance of that anchor text to your website. In the past, it would suffice to get a lot of links from different websites with relevant anchor text. However, Google has taken measures to improve the quality of search results and punish those who are trying to manipulate search engines. This is why it is important to use the right tools and follow the rules.
 3. The more relevant your anchor text, the higher your website will rank in search engines. Although it may sound counterintuitive, this makes sense. Why would you want to use an anchor text that has nothing to do with your website? The answer is simple: You wouldn't!
4.The link profile is the collection of all your backlinks. A good link profile is a diverse set of high-quality links that point to your website from multiple sources. The more diverse the backlink sources, the better your overall link profile. But you can't just focus on quantity; you should also pay attention to quality.
So, we can see that links are important for many reasons. But how do you get quality links? Here are some of the most effective ways:
Quality Link Building Strategies
There are countless link-building strategies that can help you get more links from high-DA websites. Some of the most common strategies include:
Guest Blogging
Guest posting involves writing and publishing articles on other websites in exchange for a link back to your website. Here are some of the most important things you need to know about guest blogging:
Choose the right topic for your article. You should have a strong understanding of the topic before writing the article.

Choose high-quality websites. It's important that you target websites with an authoritative backlink profile.

Create an engaging title and description for your article. Make sure that the title and description of your article are compelling enough for readers to click through.

Write an interesting and informative article. Keep in mind that your content should be both engaging and informative.

Write unique content. The success of your guest blog post depends on how unique it is. The easiest way to do this is to write unique content that's not available anywhere else on the web.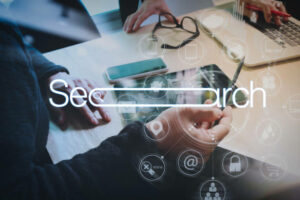 Keyword Research
The first step in search engine optimization is keyword research. You must determine the precise keywords that your target market is using. You can use a keyword research tool such as Google Adwords Keyword Planner, Wordtracker, etc.
Optimization for Search Engines
Search engine optimization, as it's commonly called, is the process of improving the visibility and ranking of a website in search engine results pages (SERPs). It's a critical part of any online marketing strategy for quality link building, and West Palm Beach SEO experts can help you figure out the best-case scenario for the marketing objectives you want to reach.
The advantages of optimizing your website for search engines are numerous. Perhaps the most obvious one is that it can help you attract more visitors to your site. But beyond that, using West Palm Beach SEO strategies can also improve the quality of traffic that you get to your site. And if you're selling products or services online, good visibility in the SERPs can translate to more sales and leads. 
Conclusion on Quality Link Building Tips
If you have a website, no matter how big or small, you need SEO. Do it yourself or hire someone else to do it for you because ignoring SEO can result in lost opportunities and customers. Your website may be brilliant and full of amazing content, but if no one can find it, what good is it? Likewise, a website with average content can still be successful if it is properly optimized. Search Engine Optimization is not a luxury; it's a necessity.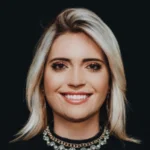 Business Developmeny Manager at PAS InfoCom Technologies Ltd.  Experienced in project management with a demonstrated history of working in the information technology and services industry.
Tags:
how to build quality link
quality link building services
what is link building strategy