Why Your Small Business Needs a Great IT Team — With the Right Tools
In an age and day where most business processes and transactions heavily rely on technology, one thing is for sure. Having a great IT team is one of the most important investments a small business can make. The benefits are even more if your tech team is well-equipped with the right tools and resources. And if this doesn't quite sound convincing enough, read on for foolproof reasons your small business should have a highly skilled team with the right tools in your IT department.
The Role of IT Teams in a Business 
An IT team can have many different roles geared to providing support for its technology infrastructure to help keep operations running smoothly. For instance, some of their roles may include providing secure network access, setting up and maintaining software, preventing IT equipment failure, troubleshooting hardware, and software issues, and providing technical support.
Their work may also involve developing new applications, providing data backup solutions, and helping to protect the company's data from unauthorized access. Basically, their tasks may depend on various factors, including the size and type of your business.
The Benefits of Having a Great IT 
Great IT teams are usually composed of highly-skilled, experienced, and knowledgeable in various aspects and professions of information technology. They can collaborate and work well together as a team to achieve a common objective. 
Whether you hire an in-house team or outsource IT services, some benefits of having such a team in your small business:
A great IT team will be able to help your business become more efficient. An efficient IT system can help automate tasks, reduce manual labor, and streamline processes. This can ultimately lead to improved productivity. With your systems and networks running smoothly and efficiently, it's also easy to maintain a competitive edge in the industry.
Additionally, a well-composed team of IT specialists can help protect your business from cyber threats. They can implement the latest security technologies and take proactive measures to keep your data secure. This can help protect your business from data theft and other malicious activities.
Improved Customer Service
A great IT team can help improve customer service. They can set up systems that allow customers to access information quickly and easily, as well as make it easier for them to contact your business if they have any problems or inquiries.
By developing and utilizing solutions for streamlining processes and automating tasks, an exceptional IT team can help reduce the amount of time and money spent on certain activities. This can lead to increased profits and improved bottom lines.
Additionally, we live in a dynamic and fast-paced world of evolving technology. The right tech team can help your business with its digital transformation efforts whenever the need arises. They can also provide the guidance you need to make the most out of the digital opportunities available for your business to flourish. Such a team can help you stay technologically up-to-date and prepared for potential challenges down the line.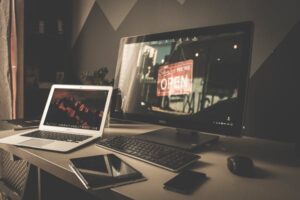 Essential Tools That Small Business IT Teams Should Have 
To effectively manage the technology needs of your small business, your IT team should be equipped with a set of essential tools. 
Depending on your needs, some of these include:
1. Networking Tools
Network monitoring and management software allow IT teams to monitor and manage all of the devices connected to a network. This allows the team to identify and address issues quickly, ensuring that the network is running smoothly and efficiently.
Network management solutions allow you to detect servers and other devices inside your network that are not functioning as expected, which may help you close any security gaps. These instruments provide the evidence you want to upgrade your machinery in the event that you discover something that is not functioning as it should.
No of the size of your company, it is essential to construct an argument in favor of upgrading before making any financial commitments.
2. Security Tools
Anti-virus software helps protect small businesses against malicious software, viruses, and other security threats. This software constantly scans and monitors a company's systems, protecting them from potential attacks.
These solutions offer protection for several aspects of information technology, including information, networks, apps, operational security, and disaster recovery. These tools have the potential to assist guard against cyber attacks. And they play an active role in maintaining the safety of personal and sensitive data.
3. Data Management Tools for a Great IT Team
IT experts may use several data management tools that can benefit your small business. For instance, data backup and recovery software help ensure that your sensitive business data is secure and recoverable in case of a disaster.
Also, cloud-based tools provide a secure and cost-effective way for small businesses to store and access data from just about anywhere. Remote access software allows IT teams to access a company's systems from any location, so they can provide support and troubleshoot issues quickly.
4. Case Management and Ticketing Tools: 
Your IT team should also have a help desk ticketing system regardless of the size of your company. With such a software solution in place, complaints and grievances from customers can be resolved faster and much more efficiently. 
As you can tell from this comparison of help desk ticketing systems, there's a wide range of such tools to pick from. For example, Jira, ZohoDesk, HelpSpot, and Desk, among others. The choices can be a bit confusing, but it's easier to choose the best one for your needs if you have a great IT team working for you.
In conclusion, having a great IT team is an essential part of running a successful small business. Among other things, they can help boost efficiency, enhance security, improve customer service, reduce costs, and even fatten your bottom line.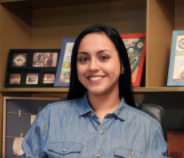 Vice President, İntelligent Design & Consultancy Ltd
Over 12 years of global & rich experience in Portfolio & Program Delivery Management in leading & managing IT Governance, PMO, IT Portfolio/Program, IT Products, IT service delivery management, Budget Management, and more.
Tags:
great IT team in small business
IT department in small business
IT service management in small business