Popular IT Professions Among Students in 2022 
Do you plan to pursue a career in the IT industry but what are popular IT professions? Well, it might be a good idea to know the kind of jobs available in your chosen career. Trying to put together a list can be exhausting. We have given you some job titles here. They will help you get familiarized with the IT professions. These professions are popular IT professions among students in 2022.
IT Manager 
A profession that is hugely popular among students in 2022 is IT Manager. The job involves guiding companies through the labyrinth of modern technology. They deliver short-term and long-term visions for the technological needs of the company. As IT managers, they spend most of their time in a boardroom making decisions.
You need to have a good grasp of the fundamentals of data storage, IT security, networking, hardware, software, and IT frameworks. You also must be adept at knowing how they work together to deliver business value. Certifications can provide credence to your upward mobility in this career. Certified in Enterprise IT Governance, Certified information technology manager, and Certified ScrumMaster are some of the top IT management certifications. Some of these certifications require several hours of project management apart from the exams. To pass the exams, you can buy essays online from EduBirdie. With it, you can focus on your other IT project assignments and also do things you like the most.
Systems Analyst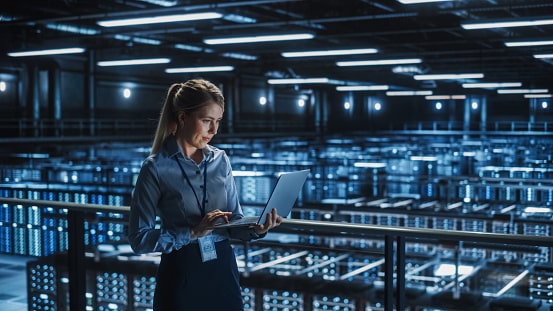 A systems analyst is a highly sought job due to its high pay and demand by large corporations. Typically, you would need to have a bachelor's degree in computer or information technology to work as an information security analyst. It is a business role helping businesses navigate through the IT compliance strategy.
The role of information system analyst among popular IT professions requires continuous education in the field as the technology landscape evolves and changes at a spectacular speed. Continuous education keeps you updated about emerging issues, the latest trends, and potential threats. This can be hectic and demanding if you are already working.
Hiring managers prefer job candidates with certification, such as Certified information systems professionals, Certified systems auditors, and Certified security managers. These challenging computer credential courses might involve writing essays and work on a research paper as part of the curriculum.
Software Developer 
The job of a software developer is highly coveted as they are in the business of inventing the technologies and applications that we take for granted in our daily lives. For example, the app that buzzes you out of your sleep, the social media platforms you cannot do without, and the personal calendar are all developed by them.
If you have enough real-world experience, you may not need a master's degree to get a place in popular IT professions. However, it can augment your application when you apply for a job as a software developer. Everything being equal, a master's degree can make you stand above the rest of the potential job candidates.
A master's degree equips you with an understanding of common algorithms. Students contract for grades to expedite their software developer degree programs so that they can get into the labor market quicker than normal. These contracts provide valuable teacher comments for students' writing as well as a spell for good grades.
Data scientist 
Data scientists glean insights from big data using technology, requiring you to be proficient in statistics, computer programming, and quantitative reasoning. You must be a good communicator to be a data scientist. The communication skills help you explain your research findings and address issues to a layperson in plain language.
As a data science specialist, you must collect a huge amount of data on your research topic and feed it into a computer program. You will then draw observations and write a research paper about your findings. Before you submit them, get assistance from people who are experts in grading college papers.
Data scientist, although menacing, is a job that can give you a high level of job satisfaction as you have the flexibility to work on meaningful issues. It can create a huge impact on many people working in different backgrounds. Today, data scientists work at government agencies, research institutions, and large companies and these are among most popular IT professions.
Web developer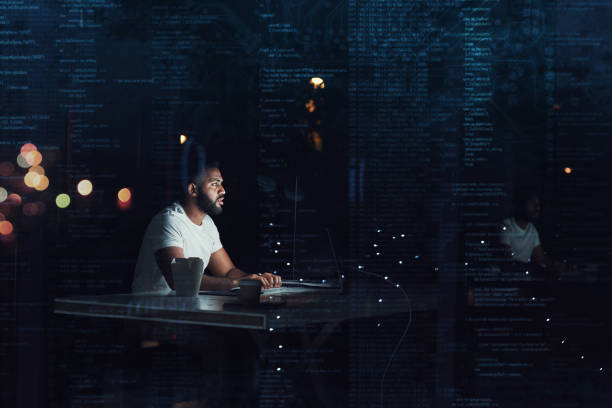 Web developers, as the name suggests, create websites after understanding the digital strategy of the company. They also develop and maintain web-facing software. Other tasks may involve working with creating mockups in tandem with graphic designers.
If you are pursuing a career as a web developer, you must focus on your specialty and try to get some experience in it so that you can showcase the work in your job profile. Back-end developers focus on writing the code and front-end developers are responsible for the user interface. Full-stack developers possess the skills of both front-end and back-end developers.
Some helpful tips: Be the best candidate 
Before you start zeroing on the popular IT professions applications, get some guidelines and best practices of the labor market. You may be wondering how to get hired for a job as an IT professional. The following few tips can make this challenging task easier.
First, make a personal connection with an expert in the industry. Use your personal and professional network. Ask around if they can introduce you to a professional who has led a successful IT career. That person can also turn out to be your mentor and can give you useful leads.
Start working on a strong and presentable cover letter and resume, even if that means working as a volunteer in the relevant field. Your cover letter should demonstrate your commitment to pursuing a career in the IT industry. This can come in handy when there is a job opening that has been recommended by your mentor.
Conclusion 
Apart from the degrees, credentials, and certifications, you also need to develop your soft skills, such as interpersonal, problem-solving, and organizational skills. These soft skills are unique to you that can make or break your chances in the chosen field. Besides, do thorough research on the company, as this question gets asked very often by hiring managers. It shows your commitment and eagerness to get started in the company. Good luck!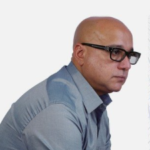 With more than 20 years of progressive experience as Program Manager and Project Manager had led complex IT projects/programs in a wide variety of industries in America, Latin America & Italia.
Mario Bisson Andini is an advanced Program Manager who is the founder of Bisson Training.
Tags:
how to find popular IT job
popular IT jobs
what are the most popular IT professions