How Does Digital Transformation Impact Project Management
Nowadays, it is hard to find businesses and organizations with no digital presence. Global digitalization spending is expected to reach USD 2.8 trillion by 2025 since it has become essential for B2B, B2C, and C2C businesses to meet stakeholder expectations. It has also improved the internal work of the organization. Managers and team leaders may have noticed that the working methods of their teams have changed with the introduction of digital tools. With changing world along with digital transformation and its impact on project management, PMs also should align their workflows with these.
Project Management and Digital Transformation
An organization's digital journey starts when the leaders, board members, and c-suite are on board with the change. Digitalization in organizations can only be successful when the new ideas and processes are rigorously tested,  used effectively, and applied to every step down the hierarchical structure.
According to research, 91% of organizations have adopted or plan to adopt a "Digital First Business Strategy." Implementing digital transformation takes time to work down the organization structure. Once induced in the framework, it can significantly benefit the output.
The Application of Digital Transformation and Project Management
The impact of digital transformation on the job of project managers is significant. Project managers have traditionally been responsible for the planning, procurement, and execution of projects. Today, however, they are also at the forefront of implementing innovative solutions for project management.
In point of fact, the majority of project managers have already used process automation and workflow technology, even if it is just in a select number of areas, such as reporting or scheduling. The majority of them are aware that their project management skills may be improved by making use of digital platforms that are specifically designed for that purpose.
How Digital Transformation Benefits Project Management
Project management is an integral part of business management. It enables an organization to stay on the right path and achieve its long and short-run goals. Digital transformation impact can change the standard project management practices in the following ways
●       Increased Collaboration
Managers can deploy digital tools to increase the efficiency of teams and foster a healthy work environment. Digital transformation offers a wide range of project management software that have the power to transform team collaboration to help businesses create a next-generation management platform.
Leaders and managers can assign, monitor, and organize tasks on these platforms in less time and more efficiently. Moreover, these tools also allow team members and leaders to collaborate effectively.
Project management tools have dashboards consisting of projects organized on a priority basis. It has everything a manager will need to lead a team to work on a project. Team members can view these tasks with briefs and comments to execute them efficiently.
●       Enhanced Communication
Communication is the key to time and cost outputs. But businesses that use traditional methods often face communication errors that result in negative output and poor performance of the team.
They can improve their cross-team communication by using digital resources to balance impact of digital transformation. Resources such as 1300 numbers, business phone systems and VoIP can streamline workflow and customer support. Executives who use digital tools can increase the quality of communication among team members and leads.
The implements offer more than mere textual communication. Managers can use them to share media files with team members or leaders and effectively execute the commands because they have better and clear details on the project.
However, emails are not an alternative for project management tools because research reveals that 65% of emails are ignored. There are chances that team members or even managers can forget to open emails, or a particular email can go down the list because of bulk emailing.
●       Focus On Results
Organizations that use standard project management practices often see their managers and leaders extensively involved in improving processes. They spend more time on creating and fixing methods than focusing on results.
Digital transformation impact in project management will give you a result-oriented approach. It lets managers focus on project delivery and quality while the applications enable seamless collaboration and communication.
The role of managers and leaders is to create ways to enhance results. If they only engage in the process aspect of the teams, they will likely compromise the quality of work and output.
●       Measure Of Performance, ROI, KPIs, and Outcomes
Monitoring and measuring KPIs are easier for organizations that use digital project management tools. They are more effective and accurate, and the teams will have trust in the management and leaders.
Moreover, these tools provide project managers with valuable data with insights and analytics that will help them take data-driven results. These analytics are also beneficial for allocating resources, budgets, and teams to get the maximum ROI for a project and ensure a greater outcome.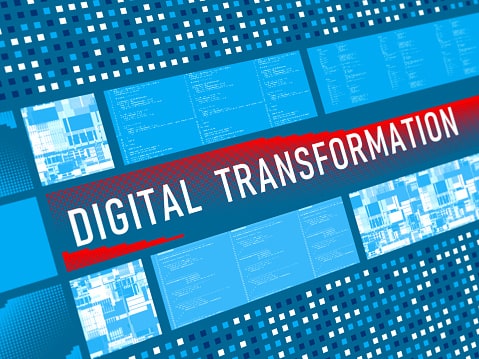 Conclusion: Digital Transformation and its Impact
Digital transformation impact is not an option but a necessity for organizations. They need it to optimize the project time and cost to stay ahead of their competition. The digital transformation journey is a time-consuming process and has a cost to it.
Be patient with the journey and conduct tests, ensuring a seamless digital transition. You can get numerous benefits while staying ahead of your competitors. A comprehensive degree of planning on the part of high management is required for digital transformation. Even while the shift to new technology may seem to be unavoidable, the transformation of conventional businesses into digital powerhouses cannot be accomplished via the use of executive force alone or by depending on digital capabilities purchased off the shelf. Also, this is the point in the digital transformation plan that executives who want to stay up with the digital transformation need to proceed with caution.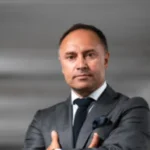 Victor Z Young is a Civil Engineer with 35 years of experience working alongside the executive team of various construction companies. Victor specializes in construction insurance, delay analysis, performance analysis and engineering. He holds a Doctor of Project Management from Northwestern University.
Tags:
digital transformation impact on project management
impact of digital transformation
project management and digital transformation