Top 5 Advantages of Using Project Management Software
Does specialized software for managing projects offer more value than spreadsheets?
Many professionals think that spreadsheets offer more value than specialized software since they can be used for many different purposes. They believe that spreadsheets are less expensive and more efficient.
However, nothing can be further from the truth.
Tell me, which is a better tool for fixing a nail in a wall? Is it a hammer or chisel?
Obviously, your answer will be a hammer. Not taking anything away from the chisel, a hammer is better suited for fixing the nails. A chisel is also a useful tool but its purpose is entirely different from a hammer.
The point I am trying to make is that different situations demand the usage of different tools and there are tools that are suitable for a specific purpose.
Just like a hammer, a special purpose project management tool is better suited for managing projects than a spreadsheet. A spreadsheet is a general-purpose tool that can be used for recording, accounting, calculating, charting, and a few other things but it is not a good tool for project management.
Let's understand the main advantages of using software for managing projects.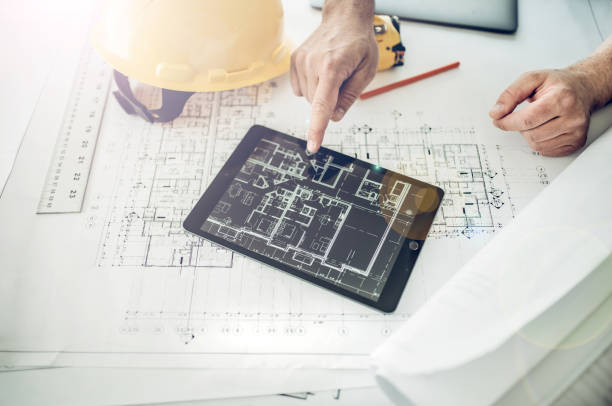 Advantages of Project Management Software Tool
A good project management tool is useful for automating schedule, cost, and resource management tasks including estimation, assignments, organization, monitoring, and evaluation. A spreadsheet program is not built for doing any of these tasks.
1.      Time Planning
Time planning is done by implementing the steps written below:
Identifying activities, activity attributes, and milestones.
Estimating duration and resources required for each activity.
Determining dependencies and relationships between the activities.
Assigning required number of resources with relevant skill-set to each activity.
Establishing initial project schedule.
Adjusting the project schedule to adhere to the imposed timelines.
Now, all these actions can be easily accomplished with the help of a professional project management program.
You can set up an appropriate workflow by using proper software. This will ensure that the project team members are aware of what they are expected to do and when they have to do it. Additionally, with an appropriate tool, you can adjust the timeline to take care of delays or suggested modifications.
2.      Cost Planning
Projects are usually done under a limited budget. Cost planning ensures that the objectives of a project are completed within the approved budget.
There are three main constraints of project management viz. scope, time, and cost. These are considered as triple constraints of project management. Since these constraints are tightly integrated with each other, cost planning and time planning are generally done simultaneously in projects.
Identification of activities is part of time planning. Immediately after identifying the activities, you can start estimating the cost of each activity. In fact, these should be done together otherwise you will not be able to manage the timelines within the defined budget. You must consider various options and scenarios in order to complete your project within the defined timeline and budget.
Managing and balancing the triple constraints is not a trivial job but it becomes far more difficult without the application of a proper tool for managing projects. In fact, it becomes nearly impossible to manage the triple constraints without a good project management tool.
You can plan, control and manage the project budget effectively by making use of good software for project management.
3.      Activity Resource Assignments
Resource assignment is among the most crucial aspects of managing projects. When done incorrectly, it can jeopardize the project.
Working with human resources is not an easy job. You will get many surprises when you are working with people. Every person has a unique way of thinking and they have different needs from the project. You have to look at both team members' objectives and project priorities before doing resource assignments.
A project could be in serious difficulties If project activities are not appropriately assigned and the needs of the people aren't properly managed. Software for managing projects comes to the rescue for fulfilling these needs.
You can share individual resource assignments with team members and seek their feedback. You can tell them the importance of their tasks and ensure that the team members are neither overallocated or under-allocated. Through the use of the right tool, you can maximize the use of resources by appropriately leveling of resources.
The efficient use of project management software allows team members to harmoniously work together and collaborate with each other. This way they can produce results that would not have been possible otherwise.
4.      Efficient Communications
Managing projects requires input from all team members. Every person on the team has a part to play. Successful execution of a project needs constant and continuous communication between the team members so that they can cooperate and collaborate with each other. Software for managing projects has several built-in features to facilitate communication. This includes:
Document and file sharing.
Notifications about starting and finishing of activities.
Marking holidays and downtime on personal calendars and sharing them with other team members.
Updating plan data using emails.
5.      Project Monitoring and Evaluating
Can you make a project successful without regular monitoring or tracking?
No! Monitoring is an essential part of project management.
You can't achieve the objectives of the project without actively monitoring the project and determining what tasks have not yet been completed, or which ones have been delayed, or which ones are yet to be started, or which ones are no longer required, etc.
Project tracking involves comparing the actual execution results against the plan. It also checks if the expenditures and resource utilization are in line with what was planned. If anything is amiss then appropriate corrective or preventive actions can be taken.
After identifying the issues and variances, you can implement fixes in order to re-align the project to its initial objectives.
Monitoring is usually followed by reporting. The execution should be monitored regularly and monitoring results should be shared with the relevant stakeholders. The documented reports can be distributed to the top management and customers.
Tracking, monitoring, and reporting is extremely difficult without a reliable project management program. Without software, these activities become onerous.
Conclusion
Projects are undertaken by all kinds of organizations, regardless of their size or structure. Unlike operations, projects are agents of change. Projects propel the organizations ahead and help them become lean and more efficient.
There are multiple tasks in every project. These tasks are performed by a number of different people who have to collaborate with each other. In some cases, these people are assigned to several different projects at the same time. The majority of projects have a strict schedule, and any delays could cause serious setbacks. A proper project management program eases some of these problems. It is an essential tool for managing modern businesses.
What is your opinion about specialized project management software? Do you think spreadsheets are as useful as software for managing projects?
Is your company contemplating investing in good project management software? If yes, which ones have your company shortlisted?
Praveen Malik, PMP, has two-plus decades of experience as a project management instructor and consultant. He regularly conducts project management workshops in India and abroad and shares his project management thinking in his eponymous blog PM-by-PM.